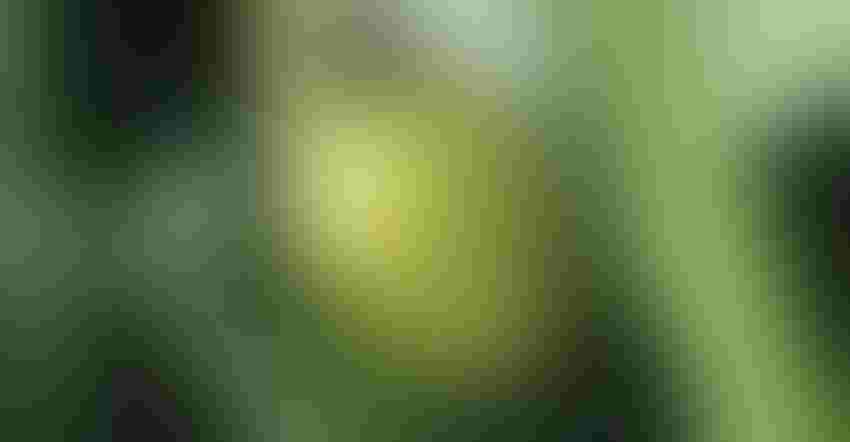 GROWTH OPPORTUNITIES: Corn silks represent progress and opportunity. This year Missouri has a representative on the U.S. Grains Council board, which helps develop markets for the state's corn crop.
Mindy Ward
Missouri has a representative on the U.S. Grains Council board of directors. Missouri Corn Growers Association President Jay Fischer of Jefferson City, Mo., was elected to the board.
"I've come to understand how important it is to have a voice and to work through the Grains Council to see where our crop — where that little corn kernel I took in Jeff City, Mo. — where it really ended up," Fischer says. "The Grains Council to me stands for not just improving our lives back here at home in Missouri, but about improving lives all over the world."
For the past eight years, Fischer has served on USGC advisory teams, working on programs to increase exports of U.S. corn and corn coproducts. He's been a part of the Missouri Corn board for 12 years representing corn farmers from District 5. He has served the state's growers as Missouri Corn Merchandising Council secretary and vice chairman, and MCGA vice president and secretary-treasurer. In addition, he has represented corn farmers across the nation on the USGC Membership and Communications, and Ethanol advisory teams.
Missouri Corn CEO Bradley Schad says Fischer's service is important for the state's corn growers as the U.S. Grains Council works to expand markets around the globe. "I'm confident Jay will work hard on behalf of growers here at home and look for ways to build markets for corn, ethanol and distillers grains with export partners."
Dairy driver
Dairy farmers now have someone fighting for their interests. The Missouri Dairy board hired Gene Wiseman as its first legislative director.
"Gene comes equipped and ready to work" says Reagan Bluel, educational director for Missouri Dairy. "His passion to serve the dairy industry has been apparent throughout his career serving as executive secretary of the Milk Board for the past 14 years. The unique challenges that face the dairy industry demanded someone deeply knowledgeable in the inner workings."
Wiseman says his job will be to ensure that Missouri's "dairy producer's voice is heard in Jefferson City." He says his priorities include building trust, fostering relationships, effectively communicating dairy concerns and ensuring that Missouri Dairy represents it member interests.
Tom Oelrichs, chair of the Missouri Dairy board, says the new position was needed to "advance the industry we love."
Feeding urban agriculture
The Missouri Department of Agriculture has available Food Insecure Urban Agriculture Matching Grant funds of up to $50,000 per project. Applications for the grant funds must benefit residents affected by food insecurity in urbanized areas and are due by Sept. 30. Projects must be complete and ready for verification by April 1.
Applicants must provide a minimum 25% match for their project in a combination of cash or in-kind contributions; however, the cash match must be greater than 50% of the total match for eligibility. This is a competitive grant program and funds may be used to: increase food production and availability within an urban area; demonstrate growth of local economic communities; increase local economic impact; increase availability of food to local residents; or enhance already established areas within a community and provide assistance to the community.
Projects should support farmers markets, apiary programs and other economic development initiatives that work to reduce food insecurity in areas. In Missouri, these projects must reside within an urbanized area in one of the following counties:
Subscribe to receive top agriculture news
Be informed daily with these free e-newsletters
You May Also Like
---