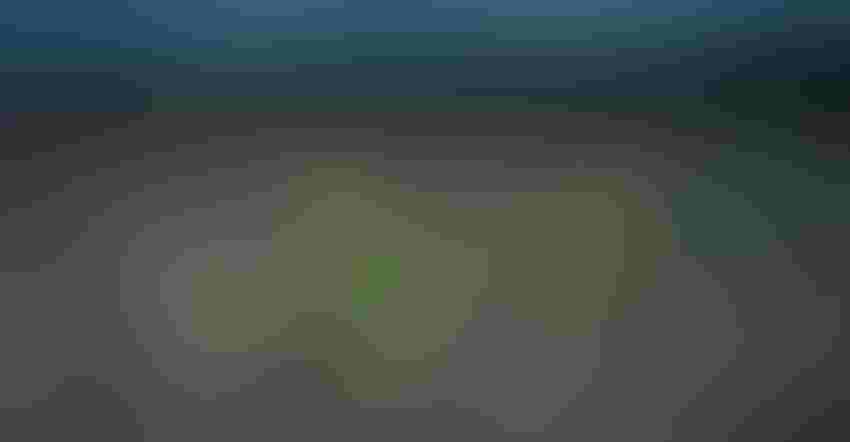 Many market commentators have noted that the May World Agricultural Supply and Demand Estimates (WASDE) report is traditionally a bit of a non-starter. But there is a lot of background noise that will underscore tomorrow's report. New information will be added to the monthly report and the first concrete 2021/22 demand estimates will be released for markets to digest new crop demand potential – or rationing.
What changes are already known?
USDA will use March 31, 2021 Prospective Plantings data and trendline yields to estimate the size of the 2021/22 corn, soybean, and wheat crops. Rough production estimates are listed below.
Anticipated 2021 U.S. Grain Production

Acres Planted (in millions)

Trendline Yield (in bushels per acre)

Total Production (in million bushels)*

Source: USDA-NASS, *Farm Futures projection
From the supply side, the only question that remains is about beginning stock levels for the 2021/22 marketing year, which will directly depend on 2020/21 ending stocks. If usage rates continue to climb as the current marketing year draws to a close, particularly for corn and soybeans, then the newly planted 2021 crop may not be able to support current demand rates. We will dig deeper into that later in this article.
The World Agricultural Outlook Board (WAOB), which oversees the monthly publication of the WASDE, announced that page 15 of the report, which breaks down U.S. soybean, soyoil, and soymeal production and usage, will include a modified line item to measure soyoil usage for biodiesel production. The line was previously labeled as "biodiesel" in previous WASDE reports but will be changed to "biofuel" in all reports going forward.
Page 29 of the WASDE report looks at global soybean meal supply and usage rates. This section previously did not have any specific information about Chinese soymeal usage and procurement rates. But beginning in tomorrow's report, market watchers will have a clearer concept of how China's economy is consuming soybean meal.
These changes are being enacted by the WAOB to increase transparency into the soybean market, particularly in terms of Chinese usage activity.
What's new
U.S. 2020/21 Ending Stocks

Source: USDA Office of the Chief Economist, Reuters
Markets remain focus on old crop usage rates, with growing concern at how few signs of demand rationing have surfaced as corn and soybeans approach historically tight levels. Here's a brief rundown of what factors could impact each commodity in tomorrow's report.
Corn:
Exports: Weekly corn export loading volumes continue to turn out the highest numbers on record, with eight of the highest weekly volumes being recorded over the past ten weeks. March 2021 exports reaching a new monthly high of 372.8 million bushels.

About 64% of USDA's 2020/21 corn export target has already sailed, with another 36% still on the books to be shipped this summer. There are still four months left in 2020/21 – plenty of time for corn exports to become even more interesting.

Ethanol: Several plants idled during the pandemic came back online during April, sending national ethanol capacity closer to pre-pandemic levels. Gasoline processors have plentiful inventories available to match summer travel demand, but consumers have been slow to return to pre-pandemic levels of fuel consumption.
Soybeans:
Crush rates: Export activity has largely slowed to a crawl as China shifts demand to Brazil and attempts to reduce soymeal in its livestock rations. So markets will be more focused on any changes to soybean crush rates in the U.S. in tomorrow's report.

Soaring soyoil demand for biodiesel and food production led crush rates to 2.2 billion bushels so far in 2020/21. Basis levels around the Midwest suggest processors are not willing to slow down anytime soon, sending cash premiums $0.35-$0.72/bushel over July futures prices to coax more bushels out of storage.
Wheat:
Feed demand: Wheat supplies are likely to remain comfortable enough through the end of the marketing year, which ends on May 31. As corn prices rise, keep an eye on feed demand in tomorrow's WASDE report.

Exports: As the 2020/21 wheat marketing year comes to a close, export paces are looking closer to 2019/20 rates than the 985-million-bushel target outlined by USDA. Rates to China remain exponentially higher than previous years, but it is not yet clear if those volumes are high enough to offset a 10% year-to-date decline in shipments to last year's top wheat buyer, Mexico.
New year, new demand outlook
U.S. 2021/22 Ending Stocks

Source: USDA Office of the Chief Economist, Reuters
Drought will inevitably play a significant role in how final yields shake out this year. As of last week, nine of the top ten corn producing states in the U.S. were experiencing some condition of abnormal dryness or drought on 42% or more of crop ground. Plus, about 37% or more of crop ground in nine of the top ten soybean producing states in the U.S. also are experiencing severe dryness.
Winter and spring wheat crops have also combatted dryness and cool temperatures during the early days of the growing season. While wheat exports to China and global livestock feed usage are likely to be in top focus in the 2021/22 marketing year, supplies will likely remain comfortable enough to generate minimal market movement in tomorrow's report.
Corn and soybeans, on the other hand, are going to be a different story.
USDA's Grains and Oilseeds Outlook for 2021 released last February assumed 2021/22 corn usage rates would reach 15.125 billion bushels in the U.S. – a new record high led by steady exports and recovering ethanol production.
But as supplies tighten – both in the U.S. and abroad – it is less clear if USDA will continue to project record breaking demand for the new crop year or if it will factor in demand rationing. Shortfalls in the Brazilian safrinha crop would likely send international buyers to U.S. shores for corn by summer's end.
Such a move would eat into beginning stocks for the 2021/22 marketing year and would tighten stocks to levels not seen since 2010-2012. The prospect increases the likelihood of profitable corn prices sticking around for at least another marketing year.
Tightest U.S. Ending Stocks Years - Corn
Soybeans are facing an even more dire levels of supply availability going into the 2021/22 marketing year. Domestic stocks will be at the tightest level on record to close out 2020/21 with few signs of demand rationing curbing usage rates.
Three key demand components fueling current soy market rallies - feed, biodiesel, and global vegetable oil demand – will likely grow in the new marketing year, especially as the rest of the world recovers from the pandemic's economic fallout.
But will the U.S. be able to supply domestic and international processors with soy feedstocks to fuel the recovery? Soybean planted acreage rose 5% from last year (15% from 2019) to 87.6 million acres – the third highest planted soybean acreage in history.
Farm Futures projects USDA will forecast around 4.4 billion bushels of U.S. soybean production in 2021/22. That means it will likely cut around 100 million bushels of demand in 2021/22 to ensure adequate supplies are maintained.
As more processors announce expanding renewable fuel capacities over the next few years, expect every bushel harvested this fall to be quickly snapped up, especially if China's hog herd recovers from a resurgence of African swine flu by summer's end.
A 4.5% acreage increase for 2021/22 U.S. wheat over last year's sowings will likely lead to an increase in annual wheat output this year, as long as weather conditions do not overly tax the young winter and spring crops. USDA-NASS will release early estimates on 2021/22 U.S. wheat production tomorrow also, as forecasted below.
U.S. 2021/22 Wheat Production

USDA Final 2020/21 Production

Source: USDA Office of the Chief Economist, Reuters
The higher output could dent the recent rally for wheat prices. Global weather and complementary corn prices will play a significant role in price determination for the wheat complex in the coming days.
Combined with cool spring soil temperatures and potential frost damage this morning, 2021 grain crops will need pristine summer weather to counteract the rocky start the growing season gave crops this spring and ultimately to salvage any hopes for achieving trendline yields. Time and the highest bidder will be the ultimate judges of how – or if – corn and soybean rationing is decided in 2021/22.
The South American wild card
South American 2020/21 Corn and Soybean Production

Source: USDA Office of the Chief Economist, Reuters
Brazil's second corn crop, the safrinha, has truly had a traumatic growing season. A late start due to soybean harvest delays was coupled with hot and dry growing conditions in the earliest days of crop development.
USDA refrained from making changes to Brazil's corn production in last month's WASDE report but mounting heat stress in Brazil's southern regions could justify a production cut tomorrow. Brazilian agribusiness consultancy AgRural forecasts a 3.760-billion-bushel corn output for Brazil in 2020/21, down 7% from last year's haul.
Brazil exports a large portion of its safrinha crop. A shortfall would likely increase export prospects for U.S. corn growers.
Argentina could also see cuts to its soybean production estimates due to "prolonged dry conditions in northwestern Buenos Aires and Entre Rios Provinces," according to a USDA attaché in Buenos Aires. The post expects the 2020/21 crop to fall 68 million bushels to 1.653 billion bushels in tomorrow's report. The short crop will likely lead to fewer Argentine soybean bushels entering the export market.
Around the globe
World 2020/21 Ending Stocks

Source: USDA Office of the Chief Economist, Reuters

World 2021/22 Ending Stocks

Source: USDA Office of the Chief Economist, Reuters
Livestock demand will continue to influence global 2020/21 wheat stocks, especially as prices for alternative corn and soybean feedstuffs soar. Wheat conditions in the European Union and Black Sea have weathered cold snaps in February and April that could stunt development, though recent rains provided relief to any stress crops may have been facing to that point.
A USDA attaché report released in late April suggested China is likely to import 1.1 billion bushels of corn amid livestock feed shortages in 2020/21, up 157 million bushels from USDA's current estimate for Chinese corn imports.
Global soybean stocks are currently at the tightest level since 2013/14 with a stocks-to-use (STU) ratio of 16.1%. Global corn stocks are more comfortable, sitting at an STU of 21.2%.
Global acreage expansions will replenish corn and soybean supplies in the new crop year, though not likely by enough to significantly ease soaring prices. USDA attaché estimates below provide a preview of what markets can expect from international production in 2021/22.
USDA Attaché Estimates for 2021/22 Grain Production

(in million bushels)
Most notably, higher acreage in Brazil will send soybean production and exports to new highs in 2021/22. China's corn exports could decline significantly in this early round of estimates, which are largely influenced by current TRQ's that have not been updated to reflect China's current import paces.
China will likely increase soybean imports by a metric tonne in 2021/22, though revised livestock feeding guidelines could throw that estimate into question, especially if soybean and corn prices remain high.
Source: USDA Office of the Chief Economist, Reuters
Farm Futures will be covering the reports live tomorrow after USDA releases the updated datasets at 11am CDT. Check out our website, FarmFutures.com, or go to our Twitter page, @FarmFutures, for the latest updates and analysis!
Subscribe to receive top agriculture news
Be informed daily with these free e-newsletters
You May Also Like
---