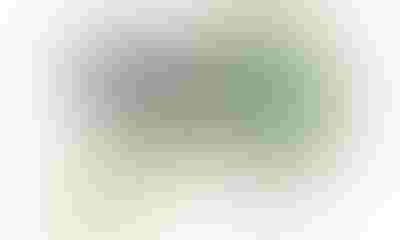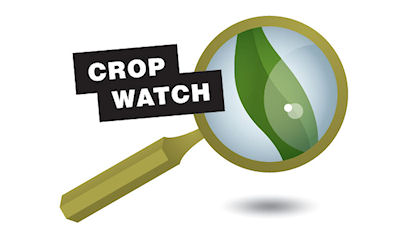 Dave Nanda likes to check corn out when it is knee-high. The consultant and advisor for Seed Consultants, Inc., sponsor of the Crop Watch '15 project, says you can learn a lot walking and examining plants when corn is at that stage, or even slightly bigger.
Crop Watch 6/29: Where the Crop Watch field falls on the 'too much water' spectrum
The plan was for Nanda to walk the Crop Watch '15 field at knee-high. However, although it hasn't been hurt by ponding, every time he scheduled to visit, rain and/or muddy soils have caused him to postpone his visit. As soon as he can get in the field to walk, hopefully as you read this, we'll record what he finds and bring it to you.

Crop Watch 2015: Here are points of interest to be looking for in your corn fields.
Here are some things to look for, Nanda says.
• Growth stage: Determine the stage of growth of the average plant. Nanda uses the leaf collar method. Count from the bottom, remembering the first rounded leaf that emerged. Count every leaf with a collar. This will allow you to make decisions on later herbicide applications or other factors.
• Patterns: Look for patterns across the field. Are there lighter green or even yellowish streaks? Do they match up with tillage passes? Do they fall where the planter wheels ran, or with the center of the planter if it's a central –fill planter? You might be picking up signs of soil compaction. So far, in our walks in the field, we haven't detected patterns.
• Spacing: It's still not too late to check plant spacing and determine if the planter dropped seed accurately. If you find smaller plants, it may be an indication of uneven emergence.
Crop Watch 6/26: Find cause of minor problems in corn now

Look and learn: Dave Nanda says you can learn many things form walking your corn field this time of year.
• Disease presence: It's not too early to be looking for signs of disease, Nanda says. With all the moisture, conditions may be set up to favor some diseases. If you see lesions now, you will want to monitor closely to see if fungicide application is warranted later.
• Insect activity: Look for shot-hole feeding indicative of European corn borer first-brood feeding, especially in non-GMO corn. Also be alert for any signs of lodging that might be caused by rootworm larval feeding instead of wind damage.
Subscribe to receive top agriculture news
Be informed daily with these free e-newsletters
You May Also Like
---