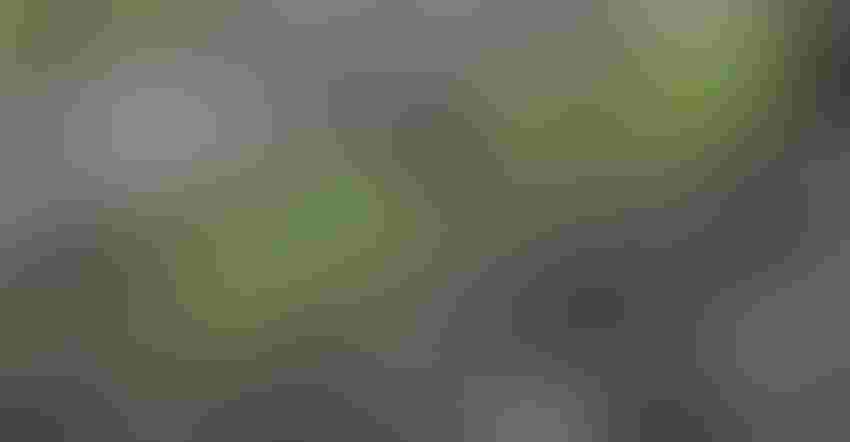 NITROGEN AND CORN: Sound Agriculture's Source product, which is available for corn and soybeans and being tested on other crops, gets a risk-free guarantee in 2022 for 25,000 acres or corn ground enrolled in a new program.
Willie Vogt
Introducing new technology into any market is always a challenge, especially with it brings a new kind of thinking to crop production. And sometimes building the market means taking a different approach from past selling practices. That's what Sound Agriculture has announced.
Sound Agriculture is carving a new niche in crop fertility with its Source product, which boosts nitrogen efficiency for corn plants. Yet there's still some skepticism in the market for this crop additive. To get past that skepticism, the company is offering a program that takes the risk out of using the new product.
"As you're aware Source can be used to either boost yield or replace nitrogen and maintain yield," says Adam Litle, CEO, Sound Agriculture. "We are increasingly aware of how the product works and we saw a lot of data from 2021 in terms of acreage. And it was really strong in reinforcing the fact that we can fully replace up to 50 pounds of nitrogen and maintain yields with corn."
With that knowledge, and confidence the product performs, Sound Agriculture has launched a nitrogen reduction pilot program to replace up to 700,000 units of nitrogen, or 3.4 million units of CO2 across 25,000 acres of lands across the United States.
The key is to eliminate financial risk associated with using less synthetic fertilizer by underwriting the risk of potential lost yield. "We're launching this program to support up to 25,000 acres with unlimited risk underwriting, and to our knowledge it's the first program of its kind where we're this aggressive in taking 100% of the risk away from the farmer," Litle says.
How it works
Farmers can sign up to place a maximum of 500 acres in the pilot program. Growers who participate in the pilot will work closely with a Sound Agriculture agronomist to develop a nitrogen reduction plan specific to their farm.
The company has created a Performance Optimizer that helps determine the best approach simply by answering a few questions about key soil characteristics and other data points.
With that information the farmer and agronomist will develop a plan to identify those fields where Source in combination with nitrogen reduction will perform best. Litle says growers will save on fertilizer, see increased soil microbial activity, reduce nitrogen loss and may see an increase in yield.
The idea is to overcome customer resistance for trying the new product. "In most cases farmers have been resistant to this because nitrogen is so critical for yield and with $6 plus corn, they don't want to lose a single bushel," Litle says. "If we can show the upside and make it so there's zero risk to the grower, we've got a lot of folks excited."
Litle points out the company has had a performance guarantee since Source was launched, refunding the price of the product if the grower doesn't see a yield increase. This is a different approach and is more of an income guarantee program.
If trouble happens
Farm Progress ran an example by Litle: If a farmer participates in the program and has a 200 bushel yield goal, and in the past would apply 200 units of N to his field. For 2022, that grower takes on the challenge and with the same yield goal decides to apply 175 bushels of N. If in the end the grower yields only 180, which is 20 bushels below the yield goal. What happens?
"That's the downside, so in that case we would multiple the 20 bushel corn loss times essentially what crop insurance uses – the average of the February and October corn prices," Litle says.
To make it simple, if the price were $5, which is lower than what it is now, Sound Agriculture would pay out $100 per acre where the product was used (20 times $5), minus the savings in nitrogen, which is going to be about $20 for the 25 pounds, then there's a refund of the cost of the product which is $14. Add it up and he says Sound Ag pay out about $90 per acre in this example. Note these are very round numbers.
This a worst case scenario, which Litle doesn't see happening. But it's clear the company is willing to take on a major financial risk to get farmers to consider trying the product in 2022.
You can learn more at sound.ag.
Subscribe to receive top agriculture news
Be informed daily with these free e-newsletters
You May Also Like
---