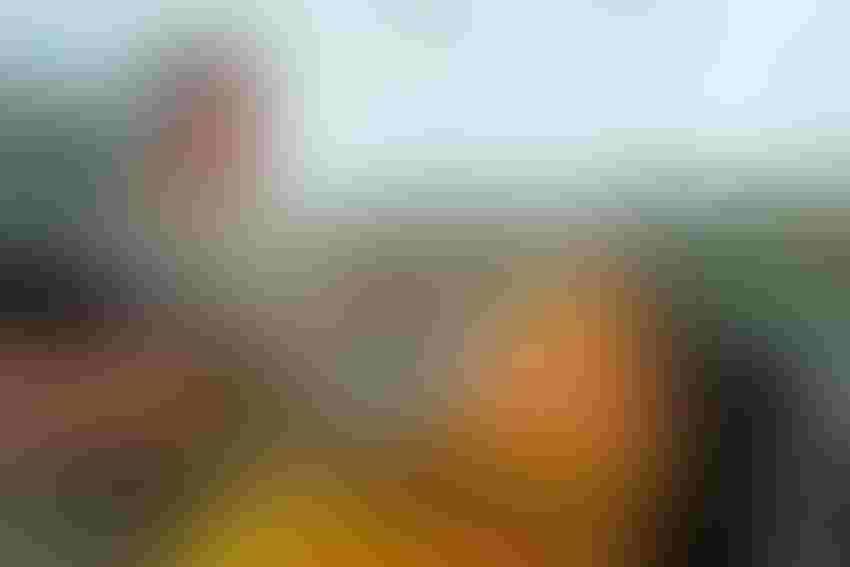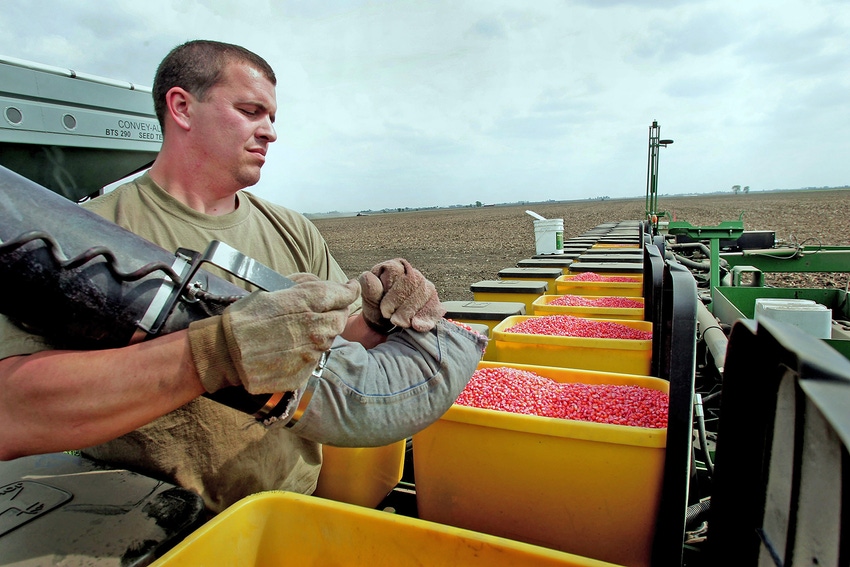 How good of a job you do planting your corn is one of the most important management decisions you will make all year long because once you plant, you won't be able to correct any planting problems (unless you have to replant). Here are some tips to help with stand establishment and facilitate producing high yielding corn this year.
(1) Make sure raised beds are still intact before planting
Many fields had beds pulled prior to heavy rains. Beds that settled or are much smaller/too small now can cause planting problems with uneven planting depth or planting on the edge of the bed. This is especially true for twin row planted corn where each row may be too far on the edge of the bed for proper planting.
Having corn planted on the edge of the bed can lead to shallow planting and result in poor stands and increases the potential for poor root development and lodging later in the season. Having a good bed at the beginning of the season is essential. Re-pulling beds should be considered in most fields for optimum stand establishment.
(2) Plant the proper amount of seed
The trend the past few years has been to increase plant populations to increase yield. There are certainly limitations to this practice, but plant populations needed to maximize corn yields has been increasing over time.
Typically for our irrigated fields in Arkansas, a final plant population of 32,000 to 34,000 plants per acre is recommended to maximize yield, regardless of row spacing (30-, 38-, or 38-inch twin rows).
Under most conditions expect that 95 percent of the seeds planted will emerge. This population level is generally enough to maximize yields on most hybrids, limit risk from late-season lodging, and keep seed cost at a manageable level.
In 2015, plant population research on several hybrids that are currently grown in Arkansas indicated that current plant population recommendations are appropriate for raising high yielding corn.
(3) Plant seed at the proper depth
I generally like planting corn a full 2 inches deep. Sometimes with early planting the tendency is to plant more shallow, which is a mistake in my opinion. I have seen corn that was planted shallow (1 to 1.5 inches) end up being very shallow after rains settle the beds. This is especially true on lighter textured soils.
This leads to poor root development and can cause lodging later in the season.
Shallow planted corn is also more susceptible to blackbird feeding. Avipel bird repellent (seed treatment) is labeled and available for use in Arkansas corn, which may help reduce blackbird feeding on newly planted/emerging corn. Feeding by blackbirds always seems to be worse in early-planted fields.
(4) Plant under the best conditions
Some farmers have expressed concerns that we are getting late for planting corn in south Arkansas. We have plenty of time to plant corn and still obtain maximum yields.
The good news with late March-April planted corn is that soil temperatures should be warmer and corn should emerge quickly and likely more uniform than if it had been planted earlier.
In previous years' planting date studies, obtaining an optimum stand was much more important than the actual planting date when looking at March-April planted corn.
Don't push planting on fields that really need another day or two to dry. Planting into fields that are too wet can cause sidewall compaction and may result in poor root growth later in the season along with poor stands if the seed furrow does not close properly.
Performing tillage on fields that are too wet can lead to cloddy seedbeds, which will also result in erratic stands.
Getting the best stand possible is the first step to achieving high corn yields in 2016.
Jason Kelley is an Extension Agronomist with the University of Arkansas Division of Agriculture. Email him at [email protected].
Subscribe to receive top agriculture news
Be informed daily with these free e-newsletters
You May Also Like
---