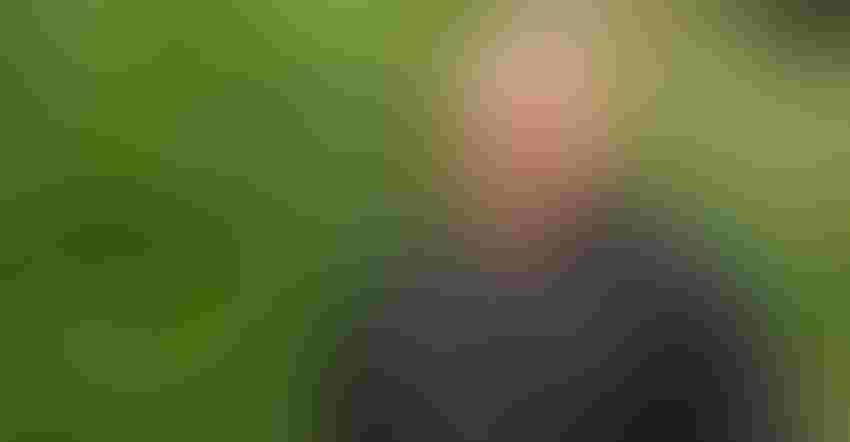 TIMING: Corn is tall, healthy and disease-free across much of Illinois this year, but Ryan Gentle, Wyffels agronomy manager, says there are ways to figure ROI on harvest timing — like their harvest calculator.
Agronomists often tell farmers not to make decisions this year based entirely on what happened last year. It's smart advice. But learning from last year is smart advice, too — especially when you're deciding when to start harvest.
Ryan Gentle, agronomy manager at Wyffels Hybrids, says heading into Labor Day last year, most folks predicted a later harvest — maybe even closer to October. Then parts of the state got five days of hundred-degree heat, and after the holiday, a lot of the corn was dead and farmers didn't have machinery ready. By mid-September, they were combining 20% moisture corn and couldn't catch up, as it dried down to 13% and 14% by the end of harvest. Even beans were 8% and 9% by the end.
So this year?
"Make sure you have equipment ready to go. Just in case we'd have the same situation, no one gets caught with their pants down," Gentle says.
Harvest timing is an age-old question. Do you start in early at higher moisture and pay to dry it? Or let it dry down in the field and save on gas, but potentially lose yield? Where's the most profit?
It's not impossible to calculate, with the right figures. Gentle says Wyffels has a new tool to help farmers see their early and late harvest options a little more clearly this year. The company developed a grain drying calculator where you can compare early and late harvest options by plugging in moisture, yield estimate, propane price, corn price and ZIP code. The calculator generates a return-on-investment analysis of grain drying at two different moisture points — and you can run endless scenarios.
"It'll actually give you an ROI that shows starting early as an advantage or a disadvantage. It's a really cool little tool we put in," Gentle says, adding that it works well on your computer or your phone.
Wyffels also has a growing degree unit (GDU) calculator in the same area of their website. You punch in planting date, ZIP code and hybrid, and it'll give you an estimated black layer date.
"Depending on when you like to start, let's say at 25% moisture, you might have 10 days to two weeks from that date to start harvest," Gentle says.
Crop health
At this point in the season, as of this writing, Gentle says the crop's health status is considerably better than last year.
"Last year we had a lot more nitrogen loss, a lot more disease with gray leaf spot and tar spot. Tar spot really took off last year about the first of August," he says. "So I feel a lot better going into the last 30 to 45 days of grain fill than I did last year."
Record-setting fungicide use certainly helped this year, but Gentle says chemistry can't take all the credit.
"It's mainly weather," he explains, pointing to the disease triangle. "You gotta have a host — corn — but then you have to have the pathogen and the right environment. We were hot and dry for quite a bit of the disease time frame, and it just never set in this year.
"Southern rust or tar spot could certainly come in late here, but health-wise, we're in excellent shape right now," he says. "We should have good stalk quality all the way throughout the growing season."
Farmers didn't waste money on fungicide though, he maintains. Wyffels data shows it pays back 80% of the time, especially on $6 and $7 corn.
"It's still a wise investment, even without a lot of disease pressure," Gentle says.
Even with good plant health, the harvest timing decision is different for every farm, and varies by size and capacity, and whether folks are drying and storing on-farm or hauling to the elevator. But you can calculate and estimate profit.
Gentle says their data has shown that after you get down to about 25% or 26% moisture, the crop loses 2 bushels of yield per point of moisture. That's a figure you can count on.
Subscribe to receive top agriculture news
Be informed daily with these free e-newsletters
You May Also Like
---