Harvest 2016 highlights agronomic strengths of Golden Harvest, NK Corn portfolios 0
Harvest 2016 highlights agronomic strengths of Golden Harvest, NK Corn portfolios
If early harvest results are any indication, 2016 is proving to be another solid year for growers of Golden Harvest, NK and Enogen corn hybrids.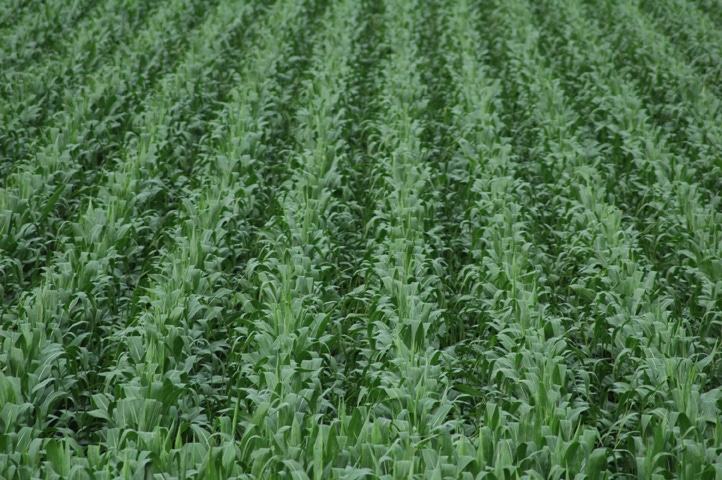 If early harvest results are any indication, 2016 is proving to be another solid year for growers of Golden Harvest, NK and Enogen corn hybrids. Powered by advanced genetics, strong agronomic qualities and industry-leading Agrisure traits, the Syngenta seed brands are delivering top performance on farms throughout the country.
"We know no two fields are the same, which is why we offer a range of tailored corn hybrids to best match growers¹ individual field needs," said Eric Boersma, product marketing manager, corn seed at Syngenta. "The end result is optimized performance and, ultimately, high yields."
Different environments, different hybrids
Combining in-depth product expertise with the local agronomic know-how of a Golden Harvest Seed Advisor, Golden Harvest seeds maximize yields to make every field count. With the right mix of genetics, traits and placement, growers like Jeff Pottebaum of Remsen, Iowa, are seeing strong results this fall ­ regardless of what Mother Nature sent their way.
Despite heavy bouts of rain, "our Golden Harvest emergence was excellent this year," Pottebaum said. "It came out of the ground very well considering the wet soils we dealt with earlier in the year. ŠGolden Harvest hybrids stand with the best."
NK delivers high-tech corn seed solutions, with a portfolio of highly specialized genetics and traits suited for suited for a range of unique field situations. This breadth allows Seymour, Wisconsin retailer Zac Soltvedt to match different products to different soil types.
"We have seen many of the NK Corn hybrids yielding top of the line with the competitor brands," Soltvedt said. Loyal to NK since starting as a retailer, he noted that this year¹s yields "are starting to stack up to be better than last year's."
Advanced Agrisure traits and technologies safeguard the yield potential of many Golden Harvest and NK hybrids, providing effective corn rootworm management with Agrisure Duracade, leading above-ground insect control with Agrisure Viptera and the most advanced water-optimization technology in corn with Agrisure Artesian.
Improve ROI by growing for ethanol
Contracting grain with local ethanol plants gives Golden Harvest and NK growers an additional benefit: the Ethanol Grower Advantage.
Developed to provide ethanol plants with higher-quality corn for more efficient ethanol production and to help growers maximize return on investment, the Ethanol Grower Advantage encourages growers to pursue a high-yield strategy. In return, they can be eligible to receive up to a 10-cent-per-bushel premium for bushels delivered to the ethanol plant.
Growers of Enogen hybrids benefit as well. Enogen corn enzyme technology is an exclusive in-seed innovation from Syngenta and the industry's first and only biotech corn designed to enhance ethanol production. On top of being eligible for the Ethanol Grower Advantage, Enogen growers also are eligible to receive up to an additional 40 cents per bushel with a matching purchase of Golden Harvest or NK Corn.
Meanwhile, numerous trials have shown that Enogen hybrids perform equal to or better than other high-performing corn hybrids. Paired with the ROI benefits, this is what draws growers like Tomah, Wisconsin¹s Arlen Simonson to plant Enogen. As he combined his acres this fall, Simonson said he takes pride in being able to support his local ethanol plant while also growing a strong crop that yields among his best.
"No matter where we planted it, the Enogen corn just looked good," Simonson said.
For more stories from Golden Harvest, NK and Enogen growers across the U.S., visit www.KnowMoreGrowMore.com/Harvest-Chasers and follow #HarvestChasers on Twitter, Facebook and Instagram.
To find a local Golden Harvest Seed Advisor or NK retailer, visit www.SyngentaSeeds.com.
Subscribe to receive top agriculture news
Be informed daily with these free e-newsletters
You May Also Like
---