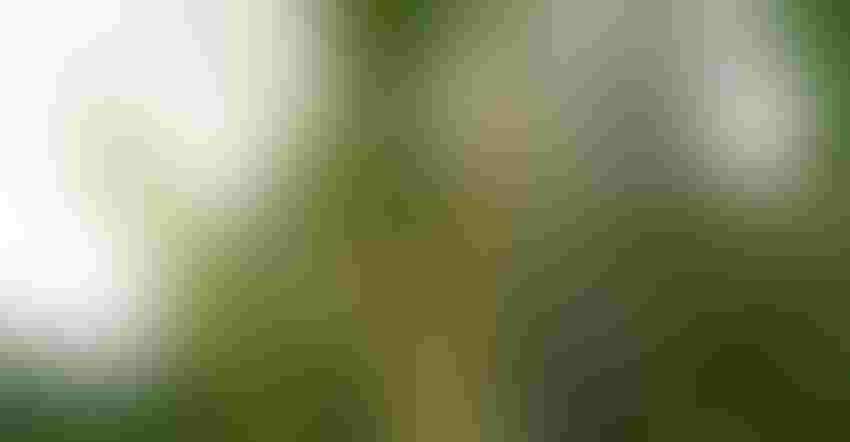 YIELD OR BUST: Azotic North America says it will reimburse growers who don't see at least a 3-bushel-an-acre bump in the corn yield this year after using Envita.
The president of Azotic North America is so convinced of the company's Envita product that he's willing to reimburse growers if they don't see at least a 3-bushel-per-acre yield increase in their corn.
Azotic is launching a limited release of Envita to growers who sign up for the product by June 30 on the Azotic Envita website. Growers must live in one of the 34 states where Envita is registered.
Envita is a naturally occurring food-grade bacteria that forms a bond with a host plant and provides season-long nitrogen to every plant cell.
The product is registered in all Midwestern states; most of the Mid-Atlantic and Northeast, except for Connecticut, Maine, Maryland, New Jersey and West Virginia; much of the South, except for South Carolina and Tennessee; and in a handful of states in the West.
Nolan Berg, president of Azotic North America, says nearly 80% of this year's product has already been sold, meaning growers will have to act quickly to reserve their product.
Envita is usually applied in-furrow at planting, although Berg says farmers can apply over-the-top with assistance from an agronomist
Limited rollout
This year's limited release, called the Envita Partner Program, will give growers who register the chance to try it out for $9.75 an acre. It comes in 1-gallon jugs and a gallon treats 40 acres.
Berg says growers who don't see at least a 3-bushel-an-acre yield increase will be eligible to get $5 an acre cash back or get all their product for 2020 at no cost. Growers must leave a check strip in the field and have a harvest monitor in their cab. Full details are at azotic-na.com/envita-partner-program.
Berg says the company is pushing Envita, at least initially, in corn and soybeans, but he says they've seen good results in nursery and specialty crops, too.
"It's brilliantly simple," he says. "It gets inside the plant, inter-cellular, and turns a corn plant into a nitrogen-fixing machine.
"Our intent is to get registered in all 50 states."
From trials to the field
While the Envita bacteria, Gluconacetobacter diazotrophicus, was originally discovered in sugarcane in 1988, Berg says research has focused on finding the best strain for row crops. Commercial development of Envita started in 2012 in the U.K., he says. It then expanded worldwide, including trials in the U.S.
"We started doing small-scale replicated trials and did that over a number of years to get the formulation right," he says. "The biggest thing about biologicals is to get consistency."
Trials were expanded to full-scale farm demonstrations last year. More than 50 trials in 11 states were done, mostly in the Midwest. The company claims growers reported an average 7-bushel-per-acre increase in Envita plots and that 80% of plots saw a yield increase. For the trials, nitrogen was applied at 100% typical use rate.
The plots where Envita doesn't perform well, he says, are in bumper crop fields where growing conditions are just right and the crop is getting all its nutrient needs.   
Berg says the product shines when crops are under stress, including drought conditions and during years with too much rain as the bacteria can't be leached away.
It is applied once, in-furrow, at seeding. It will not survive without finding a host to have a symbiotic relationship with. The bacteria get into the crop seed where it creates a usable source of nitrogen for the plant.
"Rhyzobia can take days or weeks to establish," he says. "This bacteria starts right at germination."
Berg says Envita can be used in fields where manure or synthetic nitrogen are being applied.
In corn, having that source of nitrogen is key, he says, because the crop will need much of its nitrogen right at tasseling.
He says Envita can reduce nitrogen application by 27%, depending on the cropping system and how much yield a farmer is aiming for.
"Think of Envita as being able to supply about a quarter of your corn crop's needs," he says.
Azotic has distribution agreements with Winfield United and Legend Seeds.
Berg says this year's supply, which is being manufactured in the U.K., will cover hundreds of thousands of acres, but less than 1 million total. He says the company hopes to build production facilities in the U.S. in time for the 2020 growing season.
Subscribe to receive top agriculture news
Be informed daily with these free e-newsletters
You May Also Like
---