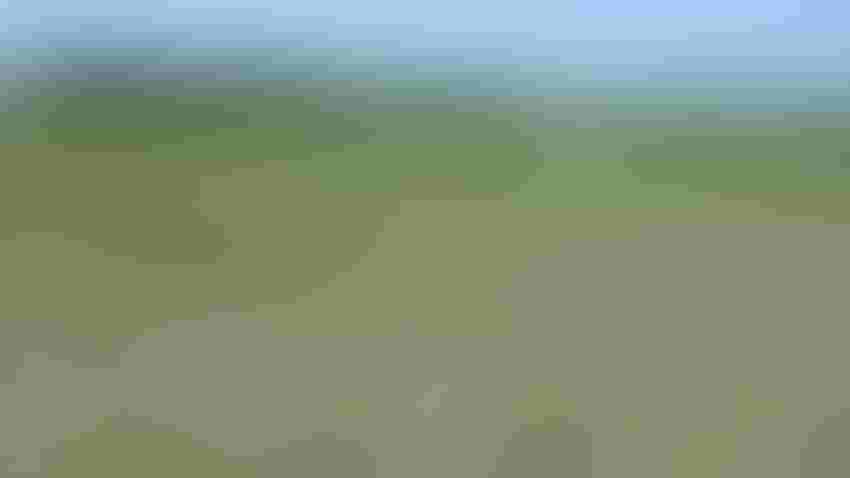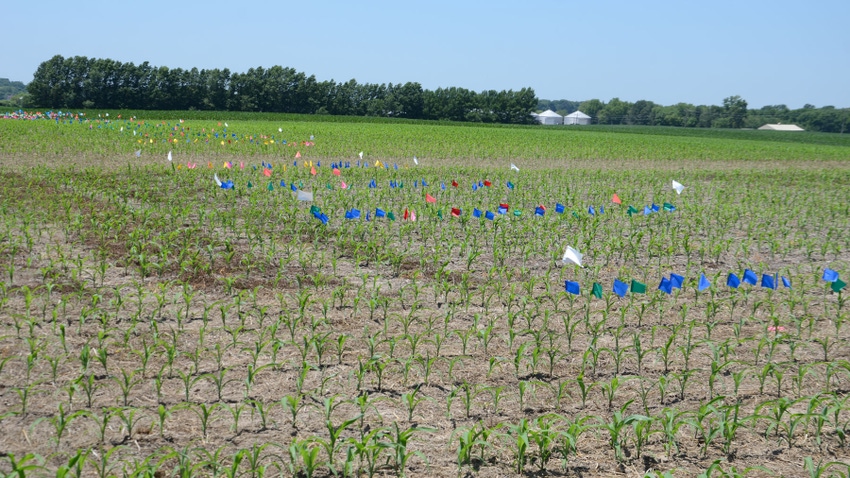 WORKING WITH RYE: Purdue Extension staff began experimenting in 2022, learning how to better manage corn following cereal rye in trials at Purdue ag centers.
Tom J. Bechman
by Dan Quinn
Cereal rye is often considered "bulletproof" for planting and establishment. It has strong establishment potential and can produce significant above- and belowground biomass across many different locations, fall planting timings and environmental conditions.
It does a great job achieving cover crop goals. These include removing excess soil nitrate, providing weed control, impacting soil moisture, reducing soil erosion and adding additional plant biomass back to the soil. However, cereal rye can be challenging to manage in the spring, and can be yield-limiting — especially to corn.
Most research for corn following a rye cover crop shows an average yield loss of 6% to 8%. Why? Cereal rye can produce lots of biomass, resulting in a high carbon-to-nitrogen ratio, causing nitrogen immobilization and stress. In addition, while cereal rye takes up excess soil nitrogen, it fails to give useful amounts back in a timely fashion. It can also elevate potential seedling disease, cause planting equipment interference, and limit furrow closure and seed-to-soil contact.
Cereal rye considerations
So, it's important to understand specific management practices that can limit harm and yield loss following cereal rye. Here are tips for success with cereal rye:
Planter fertilizer. Starter fertilizer as 2-by-2 can improve nitrogen placement and availability. Since many nitrogen deficiency issues following rye occur early, starter fertilizer can increase nitrogen access and limit effects of nitrogen immobilization. A starter fertilizer application of 40 to 60 pounds of nitrogen per acre is recommended following rye.
Planting basics. Pay attention to seed-to-soil contact, furrow closure and seed depth when planting into cereal rye. Variable amounts of plant biomass cause variable soil temperature, moisture and residue levels. Getting out of the tractor and checking for proper seed depth and furrow closure is even more important. Correct settings, maintenance and upgrades of planter seed depth, down pressure, row cleaners and closing wheels are necessary to ensure adequate germination and emergence.
Sulfur. Cereal rye can also have a high carbon-to-sulfur ratio and limit sulfur availability early. It is not uncommon to see sulfur deficiencies plus nitrogen deficiencies after rye. A sulfur fertilizer application may be required as a starter or sidedress application or both.
N timing. A starter fertilizer application with 40 to 60 pounds of N in combination with a sidedress nitrogen application at V4 to V6 can help ensure adequate nitrogen is available early, but also allows adequate time for cereal rye biomass to break down before most nitrogen is applied. Research shows that a 2-by-2 starter fertilizer application of nitrogen with a V5 growth stage sidedress nitrogen application helps reduce nitrogen stress after rye. It outperformed both a full-rate preplant N application and 2-by-2 starter plus V10 nitrogen application in the same environments.
Patience. It can be a balancing act, making sure adequate nitrogen is supplied at planting but waiting to allow adequate cereal rye breakdown before sidedressing. However, waiting too long can be just as detrimental as putting all nitrogen on at planting.
Termination. Can cereal rye limit corn yields? Yes. However, proper planter settings, equipment, nitrogen fertilizer placement, timing and paying attention to potential sulfur deficiencies can reduce or eliminate yield dips. There are many benefits. If you're new to using cereal rye before corn, terminate it at least two to three weeks prior to planting to reduce additional headaches and interference at planting.
Quinn is a Purdue Extension corn specialist.
Subscribe to receive top agriculture news
Be informed daily with these free e-newsletters
You May Also Like
---