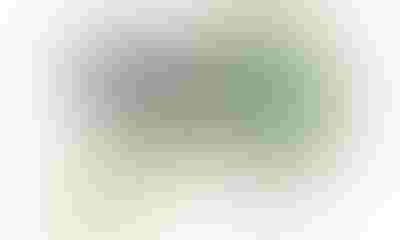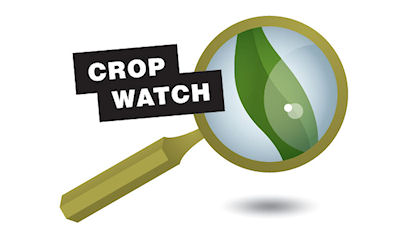 If you take nothing else away from this year as a lesson you can apply to growing crops in the future, let it be that even a good disease package and fungicides won't stop diseases form setting up shop in your corn field sometimes. Both of these practices may help preserve yield in very high pressure-disease situations, but neither will stop you from seeing symptoms.
Crop Watch 11/16: Corn plants of the future could have fewer branches on tassels

Crop Watch 2015: If there is inoculum and the weather is favorable, you will still see corn disease.
Dave Nanda, crops consultant for Seed Consultants, Inc., says that the Corp Watch field this year, now long harvested, was a good example of this point. Two hybrids from two companies were planted side by side. There are no uniform disease ratings between companies. However, both hybrids are rated as having good tolerance to foliar diseases, including gray leaf spot and Northern corn leaf blight.
Both hybrids began showing symptoms, especially of gray leaf spot, relatively early in the season, well before tasseling, Nanda notes. He scouts then to know if he needs to scout later to be ready to spray if necessary.
One theory for planting hybrids with a good disease package to foliar diseases is to not need a fungicide application, Nanda says. However, there was lots of inoculum left from 2014, and weather conditions were near ideal for diseases earlier in the season. This was a case where even though the corn had good resistance, scouting finally indicated that as tasseling started, a fungicide application would likely pay.

Disease existed: Good resistance and tolerance packages didn't stop foliar diseases form infecting corn when conditions were right earlier in the season.
The field was sprayed with fungicide, perhaps on the early side. In the end lesions made it all the way to the top leaves but at and above the ear leaf, they were scattered and did not cause extensive leaf damage until very late in the season, if at all. Nanda credits this to the fungicide in all likelihood. The field still made 194 bushels per acre.
Crop Watch 11/13: Indiana winners named in Crop Watch 2015 yield guessing contest
Of course there is always the question – what would it have made with no disease at all? And what would it have made if no fungicide was applied? Those are questions which can't be answered.
Subscribe to receive top agriculture news
Be informed daily with these free e-newsletters
You May Also Like
---