 I was able to return to the field on the evening of May 19 to cultivate and was able to start planting again the next afternoon.  Planting continued until I was rained out again on May 22. I sprayed 60 acres and planted 15 on May 24 before being rained out again.  It was a little bit wet but my brother and I wanted to complete those two jobs before the next rain arrived.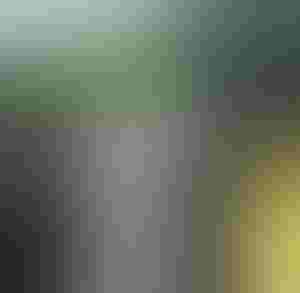 Since then our farms have received a range of 1.1-1.9 in. of rain.  For the week, we received rain on four of the seven days this week with a total range of 2-3 in. on our farms.  I've been able to plant 99% of our acres; all that remains is a 10-acre field I have not started and another 4 acres that I had to skip in the last field I planted.  They were skipped due to the soil in those areas being too wet to plant.  It amounted to skipping 4 acres out of 202 in that field.  At this point we may also have an acre or two to replant on another farm due to the excessive rains drowning out some corn.  
There are very few farmers in the area who have finished planting.  Some farmers to the south have not even started planting.  Quite a few have planted soybeans, but not many have finished.  
Some of the cornfields planted between May 10 and 13 were rotary hoed to help with slow emergence.  Our corn is 70% emerged, which would be all the corn planted on or before May 13.  Corn that has emerged is anywhere from the VE up to V4; most is between VE and V2.  There are a few soybean fields in the VE to V1 growth stages.  
Our planting progress and crop growth compares to 2009.  In 2009, we finished planting on May 22 and the tallest corn was also at V4.  
The local closing bids for May 26 were $7.40 for nearby corn, $6.42 for new-crop corn, $13.83 for nearby soybeans and $13.41 for new-crop soybeans.
Subscribe to receive top agriculture news
Be informed daily with these free e-newsletters
You May Also Like
---