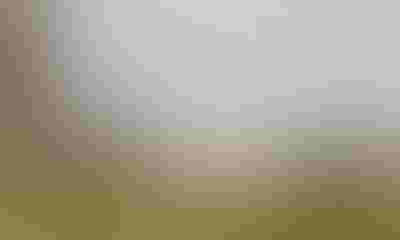 The significant decline in crop net returns that has taken place in 2014 and 2015 indicate the importance of examining major cost items. Though fertilizer costs on a per-acre or a per-bushel basis are substantially higher for corn than soybeans, fertilizer costs are an important expense for both crops.
Related: Watching input costs in 2016
Fertilizer costs are the second most important production cost items for corn and fourth most important cost item for soybeans. The most important cost item for corn is cash rent or land ownership. The three most important cost items for soybeans are cash rent or land ownership, machinery ownership and seed costs.

Cheaper but still major cost-fertilizer prices are generally lower this year than in 2015, but remain a major part of crop budgets.
The combination of lower crop prices and the magnitude of fertilizer costs increase the importance of scrutinizing these costs and making appropriate adjustments in production practices.
Using Purdue cost and return budget information, fertilizer cost per acre for corn grown on average productivity land was $66 in 2005, $104 in 2010, and $147 in 2015. Fertilizer cost for soybeans grown on average productivity land was $26 in 2005, $53 in 2010, and $57 in 2015.
Due to lower fertilizer prices, projected fertilizer costs for corn and soybeans in 2016 are expected to be $123 per acre for corn and $48 for soybeans. Projected per bushel fertilizer costs for 2016 are $0.75 for corn and $0.96 for soybeans.
Using the Purdue crop cost and return budgets, nitrogen composes approximately two-thirds of fertilizer costs for corn produced on average land. There's a typically sizable difference between the agronomic optimum N rate, the N rate that maximizes yield, and the economic optimum N rate, which is the optimal rate given the relationship between yield and N rate, and nitrogen and output prices.
Related: Worried about input costs? Break seed treatment decision into parts
Paying attention to this difference when selecting N rates for 2016 will be especially important, given low corn prices and very tight operating margins.
Langemeier is director of cropping systems for Purdue University's Center for Commercial Agriculture.
Subscribe to receive top agriculture news
Be informed daily with these free e-newsletters
You May Also Like
---