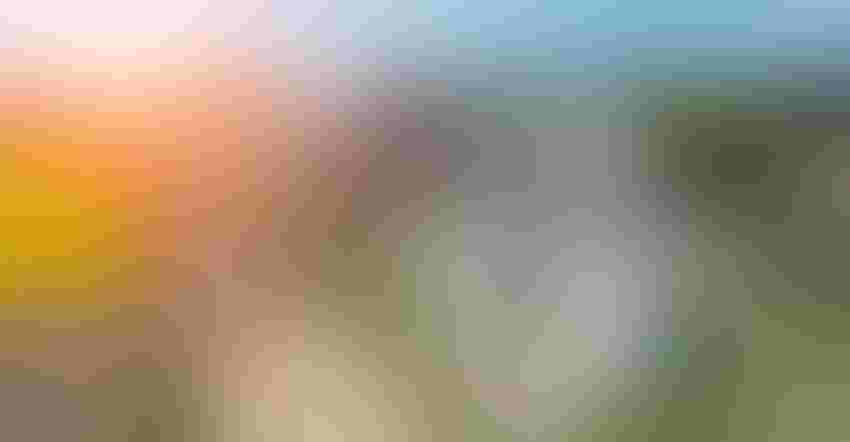 Ongoing trade disputes, small refinery exemption uncertainty, demand destruction from COVID-19 and an oil price war between OPEC and Russia has conspired together in creating not just the perfect storm for the ethanol industry but a perfect tsunami, according to Geoff Cooper, president and chief executive officer of the Renewable Fuels Assn. (RFA).
Cooper joined with industry members in a media call Thursday to highlight the bleak situation facing the ethanol industry, which was already experiencing demand destruction and challenging economics before the roil in energy markets and near-term drop in motor gasoline consumption by 20-25%.
RFA chief economist Scott Richman stated this week that the spot ethanol price reached its lowest level since 2003, while crude oil prices have seen a 24% price decline and gasoline a 10% drop. In estimating margins for ethanol producers, he estimated that producers are losing 25 cents/gal. on a spot basis, which puts many "very far in the red."
Richman said there isn't a definitive number on ethanol plants idling because it is a fluid situation but noted that a handful already were idled or running at reduced rates. Some plants are showing no bids.
Corn prices have also taken a significant hit on the board in recent days, and Richman said they could be at risk of dropping further in the near term.
Cooper said RFA research found that localized ethanol plant closures can have a 20 cents/bu. immediate impact on lower corn basis. "That's an isolated case. If you had multiple facilities or dozens of facilities going no bid or not buying corn, that impact on the corn market begins to snowball, and prices really take a hit," he said.
Jeanne McCaherty, CEO of Guardian Energy Management and RFA vice chair, said estimates of lower gasoline consumption due to the COVID-19 pandemic range from 15% to 60% less use. "Clearly, with that demand destruction on top of other demand challenges, it is devastating to us as an industry," she said.
Randy Doyal, CEO of Al-Corn Clean Fuel in Minnesota, noted that he has not seen anything of similar magnitude hit the industry since the financial collapse, and that impact was fairly short. "We will all feel this much longer than we want, and it will not be good," he said. Doyal said ethanol plants will face forced shutdowns due to logistic issues with full tanks and nowhere to send supplies, which looks inevitable.
"Preliminary economic forecasts estimate the lack of gasoline consumption caused by the coronavirus will likely reduce ethanol demand by hundreds of millions of gallons and cut corn grind by hundreds of millions of bushels," American Coalition for Ethanol CEO Brian Jennings in a statement March 18. "Demand destruction could be on steroids for several weeks, taking money from the pockets of farmers and ethanol producers who are already suffering from trade wars and mismanagement of the [Renewable Fuel Standard]."
Richman said the magnitude of the lower fuel consumption could also be compounded by the duration of the downturn. When compared to the first Gulf War, September 2001 terrorist attacks and the Great Recession, fuel consumption reductions ranged from 13% to 20%, but besides the Great Recession, the rebound was fairly rapid.
"We're going through something most of us have not experienced," he said.
Cooper said it's far too early to know with any degree of certainty what this will look like at the other end for ethanol producers. "There have been several black-swan events in the industry's past where consumption dropped off a cliff," he said. In those cases, recovery happened pretty quick, but it took years after the Great Recession to get back to pre-recession levels. "I don't think anybody knows what that recovery looks like or how long it will take in terms of capacity and utilization," Cooper said.
"It's definitely going to be ugly, without a doubt," Doyal said, adding that the ripple effects will be seen not only in lost workers at the plants but with those in the rural communities who also service or benefit from the local economic engine. "It will take awhile to recover from all the shutdowns. We will weather this storm as best as we can, but folks, it's not going to be good."
A coalition made up of RFA, the National Corn Growers Assn., the American Coalition for Ethanol and the National Farmers Union took the Environmental Protection Agency to court and won over several exemptions it granted to small refineries that released them from their renewable fuel obligations in 2016 and 2017. The Trump Administration sought and secured an extension of the appeal deadline until March 24.
"With the renewable fuels industry reeling from coronavirus, trade disputes and small refinery exemptions, now is certainly not the time for the Trump Administration to take any action that would cause further pain for ethanol producers or the farmers that supply them," the coalition said. "The best thing they could do to support our industry and keep ethanol plants open is to announce immediately that they will not appeal."
In addition, Cooper said RFA is actively engaged in conversations with the Administration and Congress as they consider emergency relief measures and are looking at different ways to ensure that workers could receive assistance, even if plants have to shut down.
Hand sanitizer
In light of the ongoing public health crisis, the Corn Refiners Assn. (CRA) and its members said they are reassuring consumers of the continued production and supply of corn-based alcohol used in the making of hand sanitizer. Public guidance issued Wednesday from the Alcohol & Tobacco Tax & Trade Bureau provides added flexibility for alcohol fuel plants and beverage distilled spirits plants to shift to the production of ethanol-based hand sanitizer.
"America's corn refiners are producing trainloads of industrial alcohol on a daily basis. There has been no shortfall in meeting alcohol orders for production of hand sanitizers or other health-related sanitizing products. The distribution system is quickly catching up with the surge in demand for these products," CRA president and CEO John Bode said. "To facilitate that catchup and ensure that everyone has the supply of these products that they need, we ask that: (1) consumers avoid hoarding practices and (2) local and state governments ensure that their well-intentioned policies not limit work of critical infrastructure personnel in the production and distribution of health and food products. We greatly appreciate the work of the federal government to provide guidance on maintenance of critical infrastructure operations."
In the production of hand sanitizer, cornstarch is converted to glucose and combined with yeast to produce ethanol, a main ingredient in many hand sanitizers. Toiletries and cosmetics, which include hand sanitizer, account for almost a quarter of U.S. end markets for industrial alcohol.
Chad Friese, general manager of Chippewa Valley Ethanol Co., said 15-20% of the company's production goes to pharmaceutical use. Normally, it has provided a relatively small but quite stable diversified market for ethanol. He acknowledged that regulators have done some things to assist in the conversion from the fuel side for use in currently high-demand products such as ethanol for sanitizers, where quality remains a big concern.
He's seeing small distilleries, especially those with beverage grade capabilities, swinging production over to hand sanitizer. "You may see less vodka on the shelf but increase the supply of hand sanitizer on the market in the next week to ten days," Friese said.
Subscribe to receive top agriculture news
Be informed daily with these free e-newsletters
You May Also Like
---