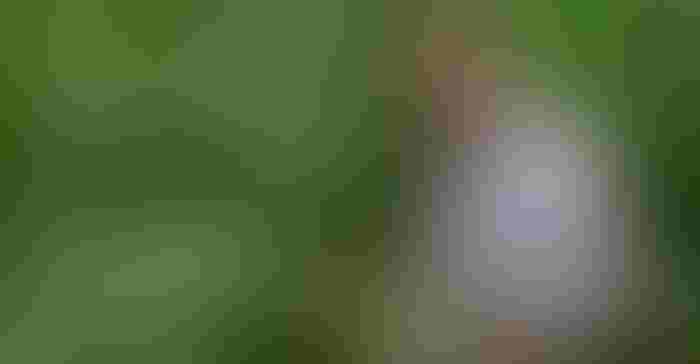 Don't challenge Dave Nanda when it comes to facts and knowledge about corn plants. He will back up what he says by proving it to you with real plants.
For example, Nanda, a crops consultant based in Indianapolis, contends that the ear leaf — the leaf that originates from the same node as the main ear shoot — is the plant's largest leaf. To prove this, he pulls a few stalks and carries them to the edge of the field. Then he pulls out a tape measure and compares the width and length of ear leaves to leaves directly above and below.
"The ear leaf will be the biggest every time," he says. "It's typically a few inches longer, and it's also wider. You can do it on different hybrids in different fields, and you're always going to find the same result."
Nanda believes that as corn evolved over time, the ear leaf became larger because it is the closest leaf to the ear. A larger size gives it more surface area to capture sunlight and manufacture sugars for the plant. That provides a ready source of sugar for the ear as it begins to develop kernels.
"The ear leaf and the leaves above it become very important in developing the ear," Nanda says. "Obviously, other leaves besides the ear leaf contribute food to form kernels, but it's a primary driver in developing ears with plump kernels filled to the tip."
Leaf demonstration
To prove this point, Nanda explains how he pulled the ear leaf off a few plants as the main ear was pollinating. In some cases, he also removed the first leaf below the ear.
"When we went back and checked those plants before harvest, there appeared to be a noticeable difference in size of ears between plants where we pulled ear leaves and neighboring plants which we didn't disturb," he says. "The ear still formed and filled kernels on stalks which had to rely on other leaves besides the ear leaf, but there was a difference."
Since it was a demonstration and not a replicated experiment, ears from stalks with and without remaining ear leaves weren't weighted for comparisons. Nanda simply observed visual differences between ears from stalks with ear leaves and ears from stalks with ear leaves removed.   
Take-home message
Why should you care if the ear leaf is the biggest leaf on the plant and plays an important role in supplying food for the ear? "It can make a difference in how you look at management decisions, especially when it comes to when to apply fungicides," Nanda says.
At one time, Nanda recommended that once disease lesions reached the ear leaf and conditions favored disease development, one ought to consider spraying with fungicides. "Now I realize we don't want lesions on the ear leaf either," Nanda says. "We want to protect the ear leaf from damage, if possible."
Today, Nanda suggests spraying fungicides earlier than he did in the past. If it appears that diseases will be an issue in a field, he recommends spraying fungicides before the ear leaf is affected. 
Click through the slideshow to see photos of Nanda's observations.
Subscribe to receive top agriculture news
Be informed daily with these free e-newsletters
You May Also Like
---