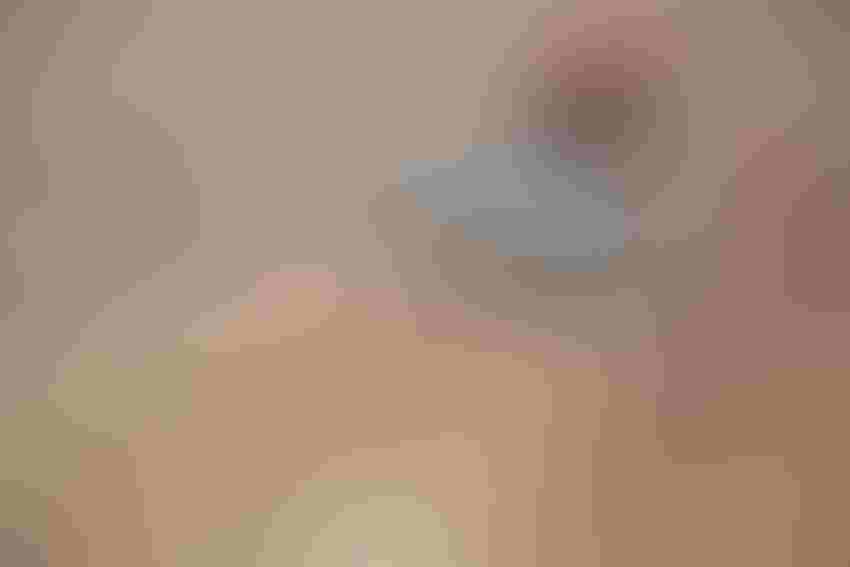 BanksPhotos/Getty Images Plus
"Cleanliness is next to godliness," was a common admonition I heard as a child, as my mother tried to get us to wash up before supper. For corn growers, timeliness may be just as important, which is why the fast pace of planting this spring should improve hopes for good yields.
Indeed, what a difference a year makes. Just 44% of the crop was seeded in mid-May of 2019 according to USDA's weekly progress report. This year, 80% of the nation's fields were planted, a little ahead of long-term averages.
The 80% benchmark bears watching. It's the standard used in a popular model for predicting corn yields based on July weather and indications of extreme stress during June in eight key Midwest states. My own version of this model also includes the weekly crop ratings USDA likely will begin this year for corn June 1. Together, these variables account for 97.5% of the variance in U.S. corn yields since 1986, when the weekly ratings began.
Fast planting and good early ratings aren't a silver bullet guaranteeing a good corn crop. But they're better than the alternative for sure.
Timely planting last year might have added anywhere from four to nine bushels per acre to the national yield, given summer weather conditions, depending the on the model used. With average conditions this year, yields project to a record 178 bpa.
USDA's condition ratings garnered a lot of criticism in recent years. This is particularly true for non-traditional corn states where acreage expanded this century. Crop ratings and final yields in North Dakota, for example, don't correlate very well. But nationwide, the ratings alone explain around 87% of the variance from expected yields.
Winter wheat offered more confirmation for the rating system when the government released results of its first survey of growers and their yields for that crop May 12. The agency's estimated yield of 51.7 bpa was within a hair of model projection for the crop based on state-by-state ratings, which stands this week at 51.6 bpa.
Early ratings for a crop, of course, are just a start. Conditions can and do change, sometimes dramatically, just as fast planting doesn't assure good yields. The poster child for both statements is 2012. Mid-May planting that year was the third fastest on record, because farmers in much of the Corn Belt dusted in their fields. USDA's first ratings put 77% of the crop in good or excellent condition. By the time the last report was issued in the fall, only 25% was top-rated, and yields came in more than 22% below normal.
Indeed, this is why planting speed doesn't correlate with yields on its own. But 2012 notwithstanding, there are indications a good start in 2020 bodes well.
One factor could be El Nino – or lack of it. The ENSO cycle of conditions in the equatorial Pacific is expected to be in neutral this summer. Neither El Nino warming, nor La Nina cooling of that region is expected. USDA's first ratings were above average seven times in neutral years when planting was also quicker than average. Only one of those years saw below average yields – 2012. Yields averaged 7.8% above normal in the other six years.
To be sure, summer may begin soon on the calendar, but the growing season is long and filled with uncertainty. Still, if more than 67% of the crop is rated good to excellent June 1, history suggests a good crop is more likely than not. This would lower the cost of production per bushel but also put more corn on a market that doesn't need it.
Knorr writes from Chicago, Ill. Email him at [email protected]
The opinions of the author are not necessarily those of Farm Futures or Farm Progress. 
Subscribe to receive top agriculture news
Be informed daily with these free e-newsletters
You May Also Like
---