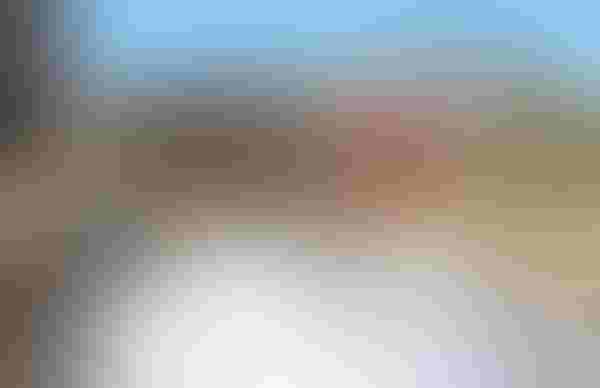 Farmers should not only remain cautious about commodity prices, they should also keep an eye on the cost of fuel used in their operations.
Some good advice is to review the past five to 10 years and take a close look at energy expenses.
Did the recorded expenses for propane, electricity, diesel or gasoline used on the farm change noticeably during any of those years? Are the increases — or decreases — primarily due to fluctuations in energy consumption, changes in the market price or other factors?
"Fluctuating energy prices can be troublesome," says Mark Hanna, ag engineer with ISU Extension and Outreach.
"Knowing whether fuel costs are related to changing prices or specific changes in your energy needs is a useful first step to cutting expenses."

The weather offers an explanation for some of the variations you will find. Undoubtedly, your grain drying costs the past few years will reflect the weather conditions, with fluctuations in your demand for propane, electricity or natural gas.
However, adding a little more detail in your records may help you to manage the potential risks of farm energy expenses, come rain or shine.
Need more than a general idea
You might begin by reviewing your monthly and yearly accounting records to ensure they are up-to-date. Many of the farmers I met this past year explained that, generally speaking, they know their total monthly electricity or diesel costs.
Their bills are entered each month into the farm's financial records, but that's often as far as it goes. Once a bill is paid, well…"out of sight, out of mind" is how one farmer described it.
As you're getting your bills in order, consider entering the information from them into a farm energy log. A simple Microsoft Excel version is available under the Farm Energy Publications link on our website. Look for the fact sheet "Tracking the Energy Use on Your Farm," PM 2089C, and the corresponding farm energy log under the Energy Consumption subheading. This form can be customized to fit your needs using formulas or additional worksheets.
When monthly energy consumption and cost are entered into the form, the cost per unit is automatically calculated.
As an example, consider your farm's electric bill. By entering this month's kilowatt hours (kWh) and total cost from your statement, the energy log will calculate your cost per kWh.
For fuel sources such as diesel, gasoline or propane, the form will calculate the price per gallon. Previous or future bills also can be added to show changes in cost and volume over time.
"Using an energy log not only shows the total energy expenses, but also how the number of gallons or kilowatt hours used is changing during the year," says Hanna. "This allows a meaningful comparison of energy consumption from year to year."
Whether you use our farm energy log or create one that suits your needs, enter your information from each monthly bill and review the results.
Try to get a better sense of the fluctuations in your farm's energy demands from season to season and year to year. This information can help you minimize your short-term expenses with management techniques, such as adjusting grain drying temperature or hog confinement ventilation settings, to reduce propane or electricity consumption.
Observing yearly trends over the long-run may also help you identify the optimal time to replace your equipment or implement energy efficiency upgrades for barns or buildings.
Subscribe to receive top agriculture news
Be informed daily with these free e-newsletters
You May Also Like
---