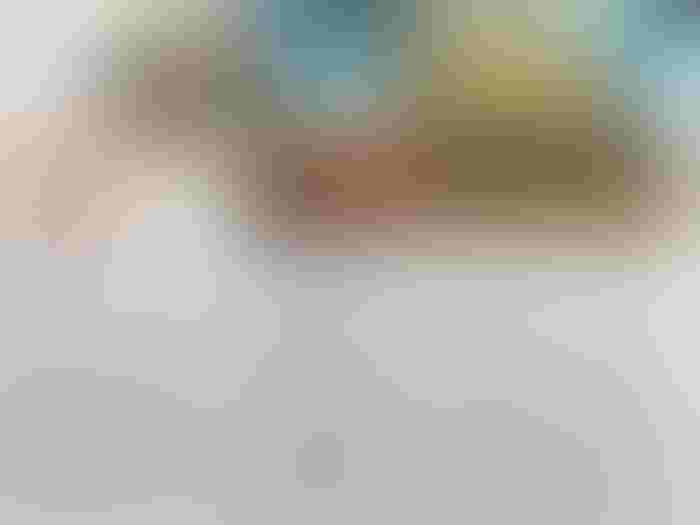 We begin this snapshot of the 1990s – the sixth decade of Soybean Digest – by examining one year of back issues from January through December 1995.
In the second half of the 1990s decade, credit market issues continued to linger, but other industries like computers, the dot-com phenomenon, aerospace and export industries all showed continued growth.
In 1996, net farm income reached a record $54.9 billion and ag exports set a record at $60.4 billion. That year, the Federal Agriculture Improvement and Reform Act revised farm programs to increase reliance on market signals. It replaced price support and supply control programs with direct payments based on historical production – introducing nearly complete planting flexibility. But by 1998-99 a price slump occurred that was caused by large commodity surpluses, and the government passed emergency farm assistance acts to provide relief for disasters and market loses.
Biotechnology hit the farm in a big way with the introduction of Round Ready soybeans and Bollgard cotton in 1996. The following year Monsanto added YieldGard Bt Corn Borer corn, Roundup Ready canola and cotton, and the first stacked trait combination in cotton (Bollgard+Roundup Ready). Then in 1998, Roundup Ready corn was introduced, followed by a corn stack by adding YieldGard Bt.
By the year 2000, genetically-engineered soybeans were planted on 54% of total acres (40 million), 61% of cotton acres (9.5 million) and 25% of corn acres (20 million). And this rapid farmer adoption had a huge negative ripple effect across the seed and chemical industries and the entire supply chain. By the late 1990s, the U.S. commercial seed market became the world's largest with an estimated annual value of $5.7 billion.
From 1996 to 2000, there were 4,200 new ag biotech patents, and 75% of those belonged to private industry. Huge seed industry mergers and consolidations occurred in order to fund huge R&D needs. By 1997, the share of U.S. seed sales controlled by the four largest firms reached 92% for cotton, 69% for corn and 47% for soybeans.
Unlike biotech crops, precision farming technology saw a softening trend in adoption during the last half of the 1990s. Early adopter farmers became frustrated because many of the precision farming companies had insufficient support resources, even though their products were good. Manuals and tech support personnel were lacking. Economics also had an impact as farming was not exceptionally profitable, and it was difficult to start a new management system.
The 1990s also gave birth to the Information Age and Internet for the general population. The World Wide Web began its mainstream quest with early web browsers like Netscape's Navigator and Microsoft's Internet Explorer, followed by the big introductions of services like America Online and Yahoo. Use began slowly with email and basic news reading, because speed on a dial-up phone modem was painstakingly slow, especially in rural areas. Internet speed increased as broadband services began availability in the mid-90s, but many rural areas lagged behind.
Check out this 1990s Part II gallery of Soybean Digest stories that focus on topics like: biotech seeds, brown bagging, seed treatments, weed resistance, no-till, machinery technology, the launch of Roundup Ready soybeans, the coming of Bt corn, rootworms eating first-year corn, and the 486 PC computer upgrade for $3,500.
Enjoy this trip back to the mid-1990s.
Subscribe to receive top agriculture news
Be informed daily with these free e-newsletters
You May Also Like
---