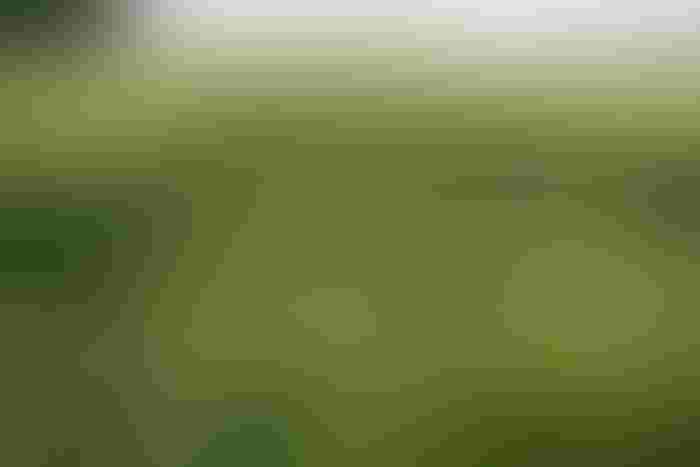 If you have poor quality grain, in order to protect your rights under your crop insurance policy, it is imperative that you always report any damage in the required timeframes and seek advice from your insurance company (through your insurance agent) before proceeding with harvesting or destruction of the damaged crop.
Failure to do so may jeopardize your claim.
Crop insurance policies require that farmers notify their company within 72 hours of noticing a loss. It is important that farmers be proactive in checking their fields to determine if there is any damage to the crop before harvest.


Quality adjustments are available for loss in value for conditions such as low test weight, damaged kernels, and shrunken or broken kernels.
Discounts made for crop insurance loss purposes may not be the same as those seen at the elevator. For example, quality discounts begin when the test weight is less than 51 pounds, defects are above 15 percent or grade is U.S. No. 5 or worse.
RMA discount factors for wheat are constructed by compiling and using loan discount data from the Farm Service Agency and national average loan rates for the past 10 years.
These discount factors remain uniform between the Actual Production History and Revenue Plans of insurance throughout all counties in Delaware, Maryland, North Carolina, New Jersey, New York, Pennsylvania, Virginia and West Virginia.


Quality adjustments
Quality adjustments are based on samples obtained by the adjuster or other disinterested parties authorized by the insurance provider such as an elevator employee (per 2013 Loss Adjust Manual (LAM) Par. 96 B for grading/analyzing, page 265 and Par.102, K, page 306 for mycotoxins).
Harvested and delivered production samples taken from each conveyance and then blended may be accepted under certain conditions. 

It is very important that producers work with their insurance provider if they believe they have quality losses.


Summary:

If you have poor quality grain contact your insurance agent before harvesting and while evidence is still intact in the field, file notice of damage and request an inspection by a loss adjuster.
As you complete harvesting any units with damaged grain or low production, notice of loss must again to be filed promptly by unit with the insurance agent.


If you must harvest and deliver grain to an elevator before the damage is evaluated by an adjuster, ask your agent to obtain authority from the insurance company for the elevator to take a representative sample from each load. 


The following process should be followed when your insurance company has agreed to allow the elevator to pull representative samples. When you arrive at the elevator, you will need to let the elevator know whether samples for quality determinations should be taken for non-mycotoxins, mycotoxins, or both.

• The elevator should take a representative sample from each load and label it with your name, load number, name of farm and field number/name so that the insurance unit of origin can be determined from which the grain was harvested. This sample should be in addition to the quality determinations that the elevator makes for the purchase or storage of the grain.
• The elevator should maintain the sample until an adjuster makes arrangements to pick up the sample(s) to make further determinations necessary to adjust your loss. Note: the sample(s) must stay in the possession of the elevator until they are picked up by the adjuster.
          More from
Southeast Farm Press
Subscribe to receive top agriculture news
Be informed daily with these free e-newsletters
You May Also Like
---