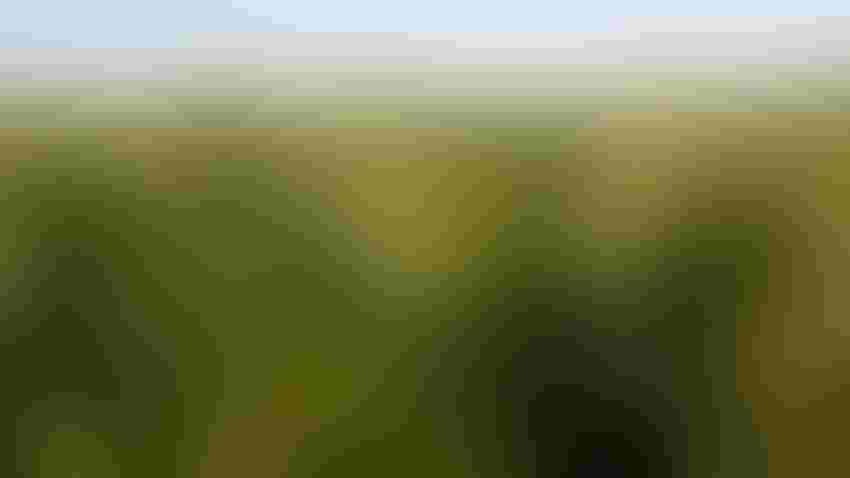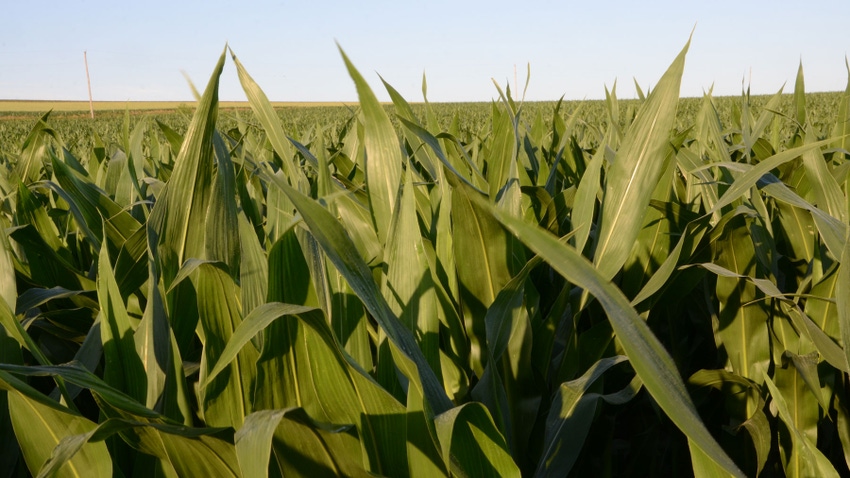 BEATING CORN DISEASES: Corteva has announced new tech to enhance disease resistance in corn. The approach uses genome editing to group native resistance genes into a single package. It's groundbreaking tech that advances gene editing in a new way.
Willie Vogt
Diseases take a serious toll on corn production, but a new approach announced by Corteva Agriscience could solve the problem in the next few years.
"We're announcing game-changing genome-editing technology to bolster corn disease resistance," says Tom Greene, with the research and development leadership team. "This is an early-stage concept leveraging proprietary technology to position a number of native disease traits into a single location."
The key is pulling all those disease traits together into a single genetic package. Greene explains that by doing this, it allows plant breeders to focus on yield and performance traits, while having the disease resistance traits in the plant.
The disease resistance trait package will work to protect plants from northern corn leaf blight, southern rust, gray leaf spot and anthracnose stalk rot. The four diseases combined in 2021 to reduce the nation's corn yield by 318 million bushels, Corteva reports.
Greene says the traits in this gene-editing approach come from native germplasm the company has already identified. "We have native resistance today in the germplasm pool, but it's located in different parts of the corn genome," he explains. "Selecting for those traits is more challenging to do with traditional breeding."
He notes the company has identified superior genetic alleles for those resistance genes in this single location, which frees up breeders to drive genetic gains for the whole genome.
The key is those native traits from corn. Greene notes that seven of the traits are coming from germplasm outside of North America. The key is pulling the best genetics from the entire gene pool that Corteva owns.
No tar spot yet
The four diseases outlined for the program are set for this first iteration of the gene-editing approach. With this approach, more traits for disease resistance can be added more quickly in the future, Greene says. Tar spot wasn't included in this first approach, in part, because Corteva researchers are still working to identify an appropriate native resistance trait for the disease.
"It will be some time after we launch this that we would add tar spot," Greene says.
While the new disease trait system won't be available until the end of the decade, Greene says it's still faster than traditional breeding techniques. The key is the regulatory hurdles the tech might have to clear, including export clearance.
Today, the European Union is classifying gene editing as a biotech process that requires the same regulatory clearance as transgenic plants, including Bt corn and Roundup Ready soybeans.
But Greene says that "global acceptance of genome editing overall has been favorable in most countries," adding possible action in Europe could change regulatory requirements.
The multi-disease resistance concept can simplify management for farmers and make hybrid selection easier. In the future when the trait has been commercialized, a farmer would buy a hybrid based on its performance, knowing it already carried native resistance to those four diseases. It simplifies the buying process.
As for the future? "We're looking at soybeans; we're a corn and bean company," Greene says. "Corn is king, but our next approach will be other crops. Cotton has a lot of disease challenges, and there's real applicability there."
Subscribe to receive top agriculture news
Be informed daily with these free e-newsletters
You May Also Like
---