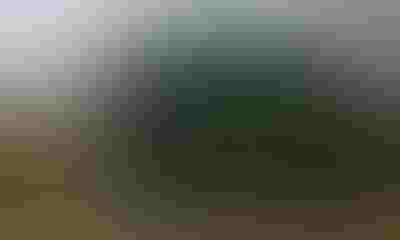 Reports of good corn yields continue to roll in. Yield reports from Minnesota are astounding in some cases. A seed rep traveling Wisconsin says yields as far north as Madison, Wis., are very strong. Even yields in Indiana are stronger than expected in some locations.
Corn Illustrated 10/6: Put thought into picking right hybrids for most profitability next year
Yes, part of Indiana and Illinois, plus Ohio and Missouri, were hit with flooding. Many fields were damaged. Yields in those fields won't be astounding. But more reports about positive yields for corn compared to negative yields continue to come in.

Tale of the yield monitor: Numbers on yield monitors are higher than expected in some areas, although numbers fall in water-damaged fields or parts of fields
However, "good" yields are relative. One farmer who is reporting harvesting 190 bushel per acre corn in several fields pushed 250 bushels per acre a year ago. His area was hit with too much water, but most of it came in late June and early to mid-July, after corn was established. The worst-hit areas were hit with tons of water in May. Some of it delayed corn planting. Continued deluges through June delayed final planting and impacted or even prevented N applications in some cases.
Yield reports from northeast Iowa also point toward strong yields. That part of the country was not affected as much by spring and early summer rains as the eastern Corn Belt, where more rain events happened over a longer period of time.
Corn Illustrated 9/29: Know which cover crops you can plant late and which you can't
A farmer who harvests an extensive, 40-acre test plot every year intends to harvest it this week. He has walked it, and is expecting good yields again. Whether it matches the nearly 230 bushel average from a year ago remains to be seen. He plants twin rows on 30-inch spacing and usually tests two populations- both 39,000 and 45,000 seeds per acre. He also usually includes an area where he compares fungicide application to no fungicide application.
Watch for results from his plots in upcoming stories.
Subscribe to receive top agriculture news
Be informed daily with these free e-newsletters
You May Also Like
---