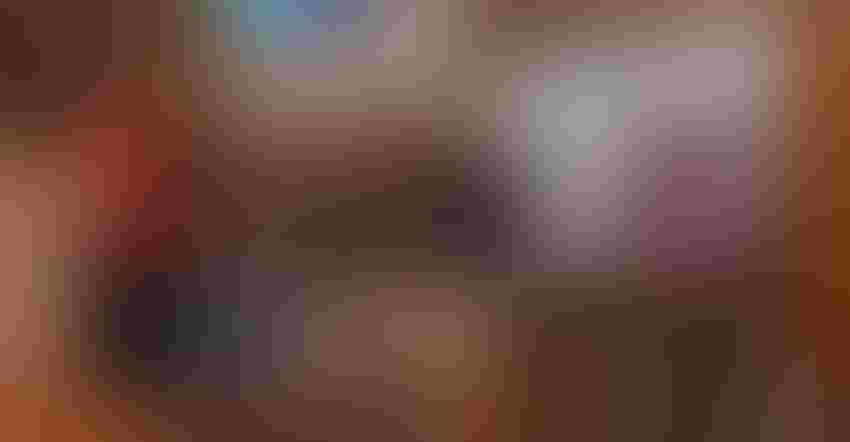 OHIO CONFERENCE: Four-time corn yield champion David Hula will share his secrets to success March 14 at the Ohio Conservation Tillage and Technology Conference. Here, a panel discusses ag issues during the 2022 conference.
Photos by Randall Reeder
David Hula, the corn yield champion, will be the keynote speaker at the opening session during Ohio's Conservation Tillage and Technology Conference, which is set for March 14-15 at Ohio Northern University in Ada.
He has set the record four times, including the current record — 616 bushels per acre — in 2019. In 2021, his contest yield was "only" 602 bushels per acre. And he wins with no-till and strip till.
Hula will present at the general session, which starts at 8:30 a.m. March 14, after the Ohio Master Farmer Awards and the Ohio CCA of the Year award are presented.
"David Hula always attracts a large crowd. He is a good speaker and freely shares tips on how he grows record corn crops on his farm along the James River near Charles City, Va.," says Randall Reeder, program coordinator for the conference. "Why should a Midwest farmer with typical yields under 300 bpa attend? You might pick up ideas and practices that will increase corn yield by 25 to 50 bpa. That alone can make the two-day conference worthwhile."
Hula is passionate about corn. "I'm a corn whisperer," he says. "And I don't believe in keeping secrets. I'll tell you exactly how I grew this crop."
Reeder adds, "We thank four co-sponsors — Calmer Corn Heads, Brandt Products, Meristem, and Pioneer — for helping us bring David Hula to CTC."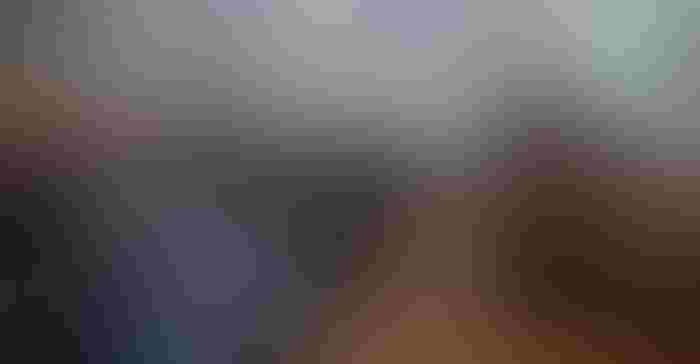 There will be an opportunity to visit with Hula and learn more about those companies in the exhibit area.
After lunch, Hula will be in one of the concurrent session rooms for two hours, mainly fielding questions from the audience. Representatives of each sponsoring company may be on stage with him during the question-and-answer session.
Most of the two-day CTC program consists of four concurrent sessions each day. The March 14 sessions include: Soil Health, Cover Crops and No-till; Nutrient Management; Agronomic Crop Management; and Precision Ag & Technology.
The four concurrent sessions on March 15 are: Soil Health, Cover Crops and No-till; Crop Management; Water Quality; and Carbon Management.
The conference will have about 60 speakers and panelists. Most presentations qualify for CEU credits for certified crop advisers. A CCA can count on about 10 hours of credits in each of soil and water, nutrient management, and crop management categories.
The full CTC program will be announced in early January. Details will be online at ctc.osu.edu. Registration will be a flat rate of $100 until March 1. All sessions will be videotaped and available online for a month, starting about the end of March for those who register.
"That's good news for farmers and crop consultants living far from Ohio," Reeder says. "Participants can benefit by watching presentations in concurrent sessions they did not attend."   
About the Author(s)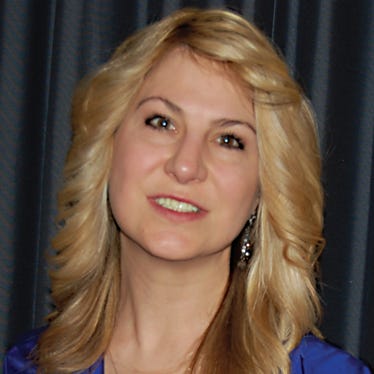 While Jennifer is not a farmer and did not grow up on a farm, "I think you'd be hard pressed to find someone with more appreciation for the people who grow our food and fiber, live the lifestyles and practice the morals that bind many farm families," she says.
Before taking over as editor of Michigan Farmer in 2003, she served three years as the manager of communications and development for the American Farmland Trust Central Great Lakes Regional Office in Michigan and as director of communications with Michigan Agri-Business Association. Previously, she was the communications manager at Michigan Farm Bureau's state headquarters. She also lists 10 years of experience at six different daily and weekly Michigan newspapers on her impressive resume.

Jennifer lives in St. Johns with her two daughters, Elizabeth, 19, and Emily 16.
Subscribe to receive top agriculture news
Be informed daily with these free e-newsletters
You May Also Like
---