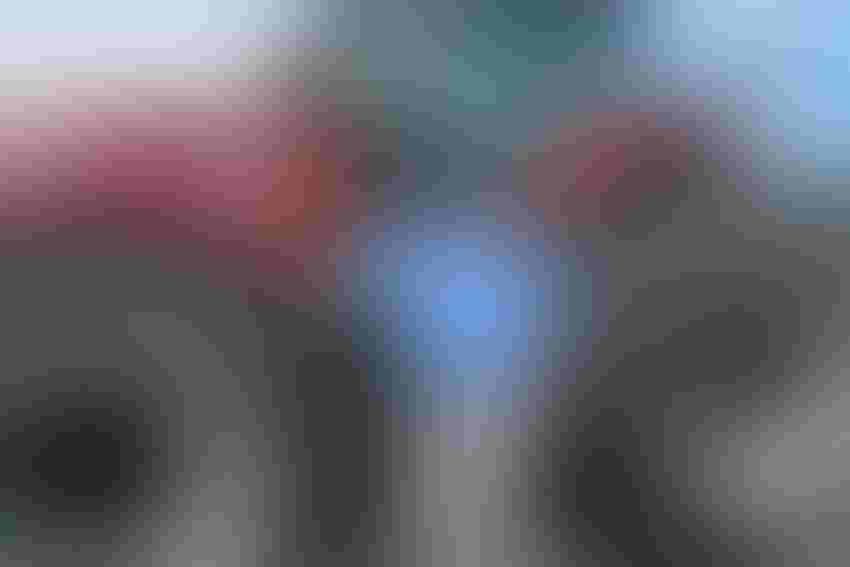 Heath Cutrell says the right plant population and planting depth, excellent hybrids, good land and preparing a good seedbed all play a role in top yields, but he stresses fertility as the most important factor.
Like many farmers, Heath Cutrell's passion for agriculture began at a young age when he pushed a toy tractor on the floor as a toddler. This passion for farming has paid off for this young Chesapeake, Va. farmer who has a reputation as a top producer, earning the highest honors in the non-irrigated division of the National Corn Growers Association 2018 National Corn Yield Contest.
Cutrell, 44, is a fourth-generation Virginia farmer who also works land just south of the state line in North Carolina.
Growing up, Heath helped his father, George Cutrell, and uncle Cliff Cutrell as soon as he was able, giving up pushing a toy tractor for driving a real one.
"I grew up farming with my dad and uncle. They operated a small farm, 1,200 acres, so there wasn't room for me when I got older to join them, so I worked for some other farmers in the neighborhood. I knew farming was what I wanted to do," Cutrell explains. 
When Cutrell graduated from high school, he didn't immediately go into farming. He bought a tractor trailer and started a business to haul off debris from demolitions in the Chesapeake area. He did this for five years while also helping neighboring farmers with their operations.
"I had an opportunity to rent a piece of ground, and I did, and here we are now with 4,000 acres," he says.
Well suited
Cutrell is now in his 22nd year as a fulltime farmer. He produces corn, soybeans and wheat in southeastern Virginia and northeastern North Carolina.
"When my dad and uncle retired, I got some of their land. That worked out well for me because they had some pretty good land. My landlords have been good to me and I treat them well and return the favor and take care of the land for them," he says.
Cutrell says his land is well suited for corn, wheat and soybeans. "I have some heavier land which corn likes. I have some black ground that corn loves," he says.
Corn is Cutrell's first love. Soybeans and wheat are important to the operation, but are still second in importance to his corn.
"Corn I take really seriously because it's a serious crop. It costs me $600 per acre to grow corn; beans cost a lot less than that. I enjoy corn a lot. There's a lot more to watch: disease and insect pressure. It keeps you on your toes for sure. We walk the field two or three times a week sometimes, trying to stay ahead of weeds, insects or fungus or whatever is thrown at you," he explains.
Cutrell's first-place winning entry in the non-irrigated division of the 2018 National Corn Yield Contest was actually grown on his North Carolina farm just south of the Virginia state line. Cutrell's first-place winning yield in the non-irrigated division was 360.8030 bushels per acre. He planted the Dekalb variety DKC 65-20.
Cutrell also placed second in the non-irrigated division of the national contest with a yield of 324.8530 bushels per acre on his Virginia farm. For that entry, he planted the Dekalb variety 67-44.
Cutrell continues to shoot for a 400 bushel per acre yield and believes he may have made that number on certain plots on his farm, although he wasn't able to verify it for the yield contest.
Pushes fertility
Through it all, Cutrell pushes fertility to achieve top yields. He stresses that proper fertility is still the key to high-yield corn. His average corn yield was 230 bushels per acre last year, compared to an average of 250 bushels per acre in 2017.
"We had a lot of rain last year and excessive rain on two farms brought our yields down," he says.
Importantly, Cutrell saw truly exceptional test weight in corn last year. "Last year was the best test weight I've ever had on my corn. The average test weight on my entire crop was 63 pounds. That's unheard of," he says.
Certainly, Cutrell is doing something right. The right plant population and planting depth, excellent hybrids, good land and preparing a good seedbed all play a role in top yields, but again Cutrell says fertility is key.
Corn specialists stress applying fertilizer up front to establish a good stand. In addition to nitrogen, the experts emphasize the proper balance of phosphorous and potassium plus the micronutrients, boron, manganese, and molybdenum. Cutrell does all of this and it has delivered good returns on all of his corn acreage.
"I apply two-thirds of my fertilizer pre-plant and hope for the best. With how the rains come for us, it's hard to set a fertilizer timeline. That's why I like applying fertilizer PRE. I then come back at V5 and top-dress with a special fertilizer blend," he explains.
"If we spray anything aerially, I'll put some foliar fertilizer in with the mix. Our fertilizer comes from Nutrient Ag. They've been a big part of my life. Molybdenum, boron, manganese, phosphorous and potassium are all in the mix."
And to make the 400 bushel mark in 2019, Cutrell says he plans to tweak his fertilizer program a bit and try some different things, such as applying some 2x2s with his corn planter.
Seedbed
For Cutrell, a two-inch planting depth in 30-inch rows with a population of 38,000 plants per acre works best. "I have planted up to 42,000 plants per acre, but have noticed that after you get around 40,000 plants per acre, your yield starts dropping off. The land can only do so much," he says.
And like all champion corn farmers, Cutrell emphasizes a uniform stand and uniform plant emergence. "When your seed is coming up and emerging all the same day, you've basically done your job," he says.
"I'm crazy about getting my seedbed just right. The bed is everything. I know a lot of guys are no-till and that works for them. I'm not a believer in no-till. It doesn't really work on my stiff land. I want my seedbed perfect. I don't want anything out of place," he says.
Cutrell plants all DeKalb hybrids. He says company representative Glen Roundtree is a team player on his farm and works side by side with him and understands his soil types and the high-yield hybrids that will work best on each soil type. He generally likes a rotation where he plants corn every third year.
The good news is that Palmer amaranth is under control thanks to dicamba and deep tillage. He also says a good rotation between corn and soybeans is important for taking care of pigweed.
This year, he plans to plant 1,500 acres of corn on his 4,000 acres with the rest going to soybeans. Last year, he planted 1,200 acres of corn with the rest of the land planted to beans.
While Palmer isn't problem, piercing stink bugs are a pest on the farm. With every liquid application Cutrell makes, he'll make sure to include a treatment for stink bugs. "It's cheap insurance," he says.
Cutrell is currently single, which he says gives him more time to focus on the farm. He also has two full-time workers and his dad is there to help every day and is basically a full-time worker. At planting and harvest he'll bring in some part time, mostly retired landlords in the area.
"We're going to keep doing what we're doing. We're going to continue to make sure our fertility is right and that our grain fill and test weight are right. When you do everything you can do, it makes a phenomenal package. Test weight is key. The more test weight you can pack on that cob, the more yield you'll end up with at the end of the day," he says.
About the Author(s)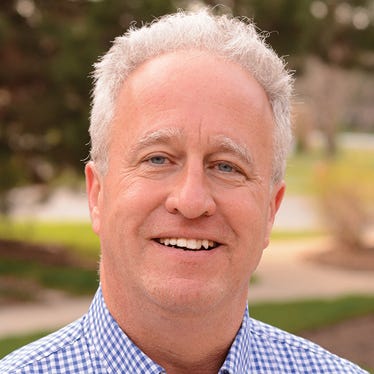 Associate Editor, Southeast Farm Press
John Hart is associate editor of Southeast Farm Press, responsible for coverage in the Carolinas and Virginia. He is based in Raleigh, N.C.
Prior to joining Southeast Farm Press, John was director of news services for the American Farm Bureau Federation in Washington, D.C. He also has experience as an energy journalist. For nine years, John was the owner, editor and publisher of The Rice World, a monthly publication serving the U.S. rice industry.  John also worked in public relations for the USA Rice Council in Houston, Texas and the Cotton Board in Memphis, Tenn. He also has experience as a farm and general assignments reporter for the Monroe, La. News-Star.
John is a native of Lake Charles, La. and is a  graduate of the LSU School of Journalism in Baton Rouge.  At LSU, he served on the staff of The Daily Reveille.
Subscribe to receive top agriculture news
Be informed daily with these free e-newsletters
You May Also Like
---