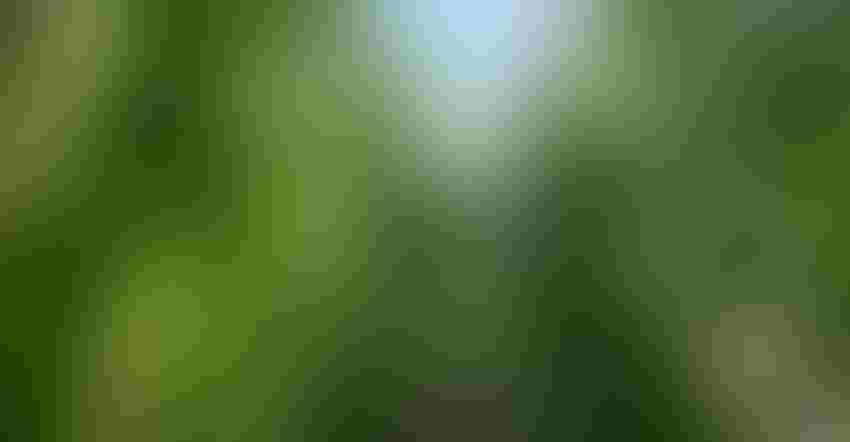 ALL ABOUT CORN: Learn what Purdue researchers are finding out about corn at the Corn Showcase on July 26.
How corn is grown, what it will be used for and how farmers can manage it successfully will be topics at the Purdue Corn Showcase on July 26. The event will be held at the Purdue Agronomy Center for Research and Education, just west of West Lafayette, Ind., and north of U.S. Highway 52. The Beck Agricultural Center at ACRE is the meeting place and starting point for the tour, which will branch out into various parts of ACRE during the day.
Marshall Martin, director of Purdue's Soybean Center, says the Corn Showcase rotates with the Soybean Showcase on an every-other-year basis. "The goal is to let farmers and others know the progress of our research on various topics related to that crop," Martin says. "This year happens to be the year to show everyone what researchers are working on related to corn."
Some topics touched upon at the last Purdue Corn Showcase in 2016 will be updated this year; additional topics about corn will be covered, as well.
Check-in at the Beck Ag Center begins at 8:30 a.m. EDT on July 26, with plot tours beginning at 8:50 a.m., Martin says. Topics will include potassium placement strategies in different tillage systems for corn and how cover crops can be used effectively in corn production. Purdue Agronomy's Tony Vyn will discuss potassium placement and Shalamar Armstrong will relate what he's learned over the past two years about corn and cover crops.
Purdue Extension's Bob Nielsen and Jim Camberato will demonstrate how unmanned aerial vehicles can be used successfully to scout cornfields and collect useful information. Martin believes a highlight of the day will be watching feeds from a UAV over a field on a large screen. Expect the two Extension specialists to discuss and interpret what they see from the drone's camera as it relates to this year's crop.
Lunch will be provided. Afternoon topics will include weed control and resistance issues in corn, discussions about neonicotinoids and corn refuge, enzyme-based corn kernel fractionization, corn stover absorption and metals, and how to improve the flow of data in this computerized age.
PARP and CCA credits will be available. An optional tour of the new phenotyping center is planned for those who want to stay after the program concludes.
Registration is requested. Ideally, register by July 16. If not, register as soon as you can, organizers say. Contact your Extension office for information on how to register, or do so online with this link.
Subscribe to receive top agriculture news
Be informed daily with these free e-newsletters
You May Also Like
---