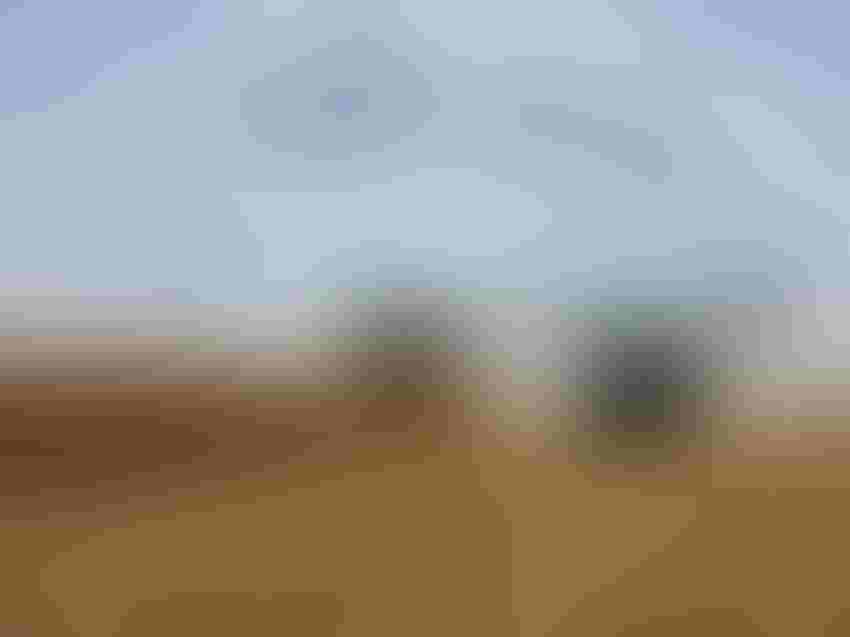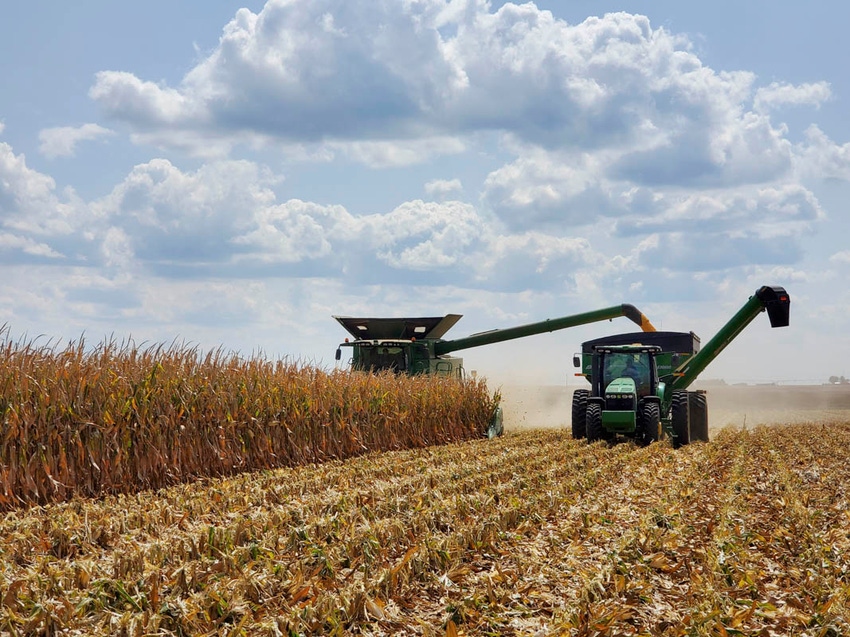 Texas A&M AgriLife Extension Agronomist Jourdan Bell to present, "Irrigation Management for Corn in the Texas High Plains: Implications of Variety, Planting Date, and Irrigation Management," at the 32nd annual Texas Plant Protection Association Conference, Dec. 8-10, 2020.
Shelley E. Huguley
A declining Ogallala Aquifer coupled with irrigation pumping restrictions and rainfall deficits constrain corn production on the Texas High Plains, according to Agronomist Jourdan Bell, Texas A&M AgriLife Extension Service, Bushland.
Strategies to optimize yields while minimizing corn production risks where irrigation is limited will headline Bell's presentation during the Water and Irrigation Management Session at the 32nd annual Texas Plant Protection Association (TPPA) Conference, Dec. 8-10, 2020.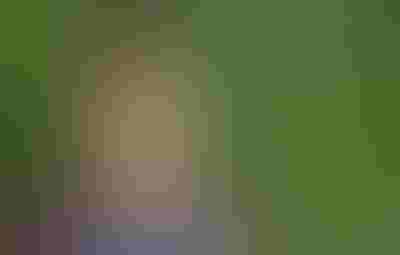 Jourdan Bell, Texas A&M AgriLife Extension agronomist, Amarillo. (Photo by Shelley E. Huguley)
"Ultimately data has shown that delaying planting is an effective strategy to save water because we are shifting the critical water use period of tasseling to a more favorable period with the delayed planting," Bell says. "One caveat to this is the current insurance program. The last planting date for corn is June 5, and the late planting we evaluated would fall under the LPD window. Although LPD reduces coverage, I believe this is still an effective strategy to optimize yield and minimize risk. Considering the indemnity payments in 2020, I believe the strategies to minimize risk with limited irrigation are key."
The Water and Irrigation Session is Dec. 10, from 10:10 to 11:10 a.m. Other topics during this session include: "Irrigation Education Programs in the Rio Grande Valley," "Soil Water Sensors: Performance and Calibration," and "Sensor-Based Variable Rate Irrigation." 
Also offered at the conference is the mandatory auxin applicator training, which will be held Dec. 9, 8 a.m.-9 a.m., during the Laws and Regulations Session. "Applicators will need their TDA Pesticide Applicators License Number when they register for the conference," says State Extension Weed Specialist Scott Nolte, Texas A&M AgriLife, College Station.
Registration is available at  http://texasplantprotection.com.
Resilient Agriculture
The conference theme, "Resilient Agriculture: Healthy Farms for a Healthy Future," is geared toward farmers and agriculture industry representatives. Due to COVID-19, this year's conference will be held online rather than in Bryan, Texas.
Throughout the three-day conference, seven sessions will include four to six, 15-minute presentations on various related topics. The sessions include:
Water and Irrigation Management
The Consultants Session will focus on managing resistant pigweed in cotton; the Cotton Session will include the latest developments and research on cotton leafroll dwarf virus, plastic contamination and harvest aid programs. Entomologist and IPM Coordinator David Kerns, Texas A&M AgriLife Extension Service, will focus on Bt resistance.
"I will explain the commonality of various Bt resistances in bollworm, how they are inherited and the impact that may have on resistance evolution and persistence," Kerns says.
During the Grain Session, agronomist Brent Bean, United Sorghum Checkoff Program, will present "New Herbicide Technologies for 2021."
"I will discuss three new herbicide technologies soon to be in sorghum growers' fields. These technologies will provide postemergence grass control in sorghum.
"Over-the-top grass control has long been a need of sorghum growers and a top priority of the sorghum checkoff board of directors for many years. We are excited that we will soon have not one but three new technologies farmers will be able to utilize for grass control."
Bean will also discuss the anticipated timeline for the release of each technology.
For more information about the conference or to register, visit http://texasplantprotection.com.
CEUs will still be available along with presenter abstracts and the poster contest for graduate and doctoral students. At the conclusion of the conference, TPPA will announce its award recipients, including the association's most prestigious award, the Norman Borlaug Lifetime Achievement Award.
Subscribe to receive top agriculture news
Be informed daily with these free e-newsletters
You May Also Like
---