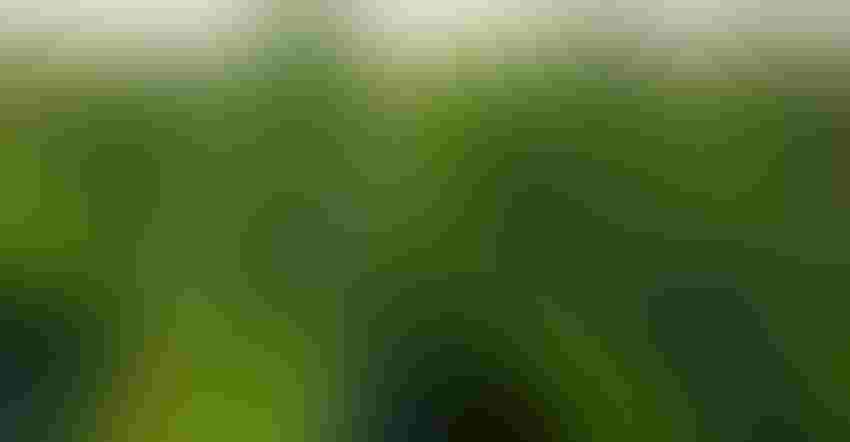 OPPOSING THE BAN: Mexico President Andrés Manuel López Obrador continues to push his ban on biotech corn. The move will impact not only U.S. corn producers but consumers in Mexico, according to the National Corn Growers Association and 23 state corn grower groups.
Farm Progress
American corn growers are asking President Biden to push back on Mexico's plan to block biotech corn imports. The presidents of the National Corn Growers Association and 23 state corn grower groups issued an open letter urging him to address the issue when he meets for trade talks with Mexican President Andrés Manuel López Obrador and Canadian Prime Minister Justin Trudeau on Jan. 9. They are also asking Biden to file a dispute under the United States-Mexico- Canada Agreement if Mexico doesn't reverse its decree.
"Corn farmers are right now in the process of making planting decisions for next spring, and any additional uncertainty in the market affects their ability to appropriately respond to multiple market signals," the corn growers said in their statement. "If the decree is not completely withdrawn, we ask that your administration initiate a case under USMCA."
According to USDA statistics, 93% of all corn acres planted in the United States use biotech varieties. Growers are expected to harvest an estimated 87.5 million acres of corn this year.
In October 2020, López Obrador announced that Mexico would ban the importation of biotech corn starting in 2024. Earlier this month, he floated the idea of delaying implementation until 2025. Mexican officials have also clarified that the ban would solely focus on corn for human consumption. Yellow corn imports would continue to be allowed.
While this may seem promising to corn growers, López Obrador has thus far remained steadfast in his intention to force through some type of biotech corn ban. That's simply not acceptable to U.S. corn growers.
"A trade embargo on biotech corn would ignore the science and turn the clock back on a quarter century of environmental gains," corn growers continued in their letter. "Decades of science show that biotech corn is safe for us."
Mexico ranks as the top export market for U.S. corn. U.S. Grains Council statistics show sales to the country totaled nearly $5 billion over the past calendar year.
According to the corn growers, biotech corn saves costs, reduces the need for pesticides, and helps lower carbon emission. Without genetically engineered tech, they say crops would be less resistant to severe weather condition exacerbated by climate change.
They also note it wouldn't just be American farmers feeling the financial pain. Figures presented by the corn growers show a ban on biotech corn would cause Mexico's gross domestic product to fall by $19 billion over ten years. Corn prices would increase by 19% and tortilla prices would go up 16%.
Mexican Foreign Secretary Marcelo Ebrard will be in Washington this week to discuss trade issues ahead of the January heads of states meeting. Corn growers hope that the biotech corn issues will be made a critical part of the agenda.
About the Author(s)
Subscribe to receive top agriculture news
Be informed daily with these free e-newsletters
You May Also Like
---