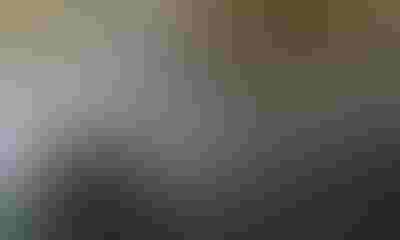 Who can resist a chance to sit behind the wheel of a race car? To boost the temptation, promoters added a simulated video so the driver of this NASCAR-type car actually feels like he or she is racing at speeds around 200 miles per hour. Drivers see the track, and can even wreck if they don't get a firm grip on the wheel. It's one time when a wreck doesn't hurt anyone.
Corn Illustrated 8/8: 8-step process helps you zero in on cover crop selection

It's all part of a promotional effort to boost awareness and interest in ethanol fuel. Specifically, this car is branded with the E15 decal on the side door. Farmers paying for this promotion want the person getting in the car and those watching to know about E15 fuel.
Such a car appeared at the Indiana State Fair in Indianapolis recently. A local machinery dealer, Reynolds Farm Equipment, provided the space for the car demonstration in its permanent building at the fairgrounds.
The Indiana Corn Marketing Council was behind this particular promotion. ICMC is funded by the state corn checkoff in Indiana, with a refund clause if someone wants the money back that was deducted from their corn check at the point of sale. Instituted within the last decade, refunds currently run at about 7% of all money collected, according to ICMC personnel. Corn checkoffs vary by state within the Midwest. The soybean checkoff is a national checkoff under the auspices of USDA.
In Indiana, at least, corn checkoff money also will help set up blending pumps for E15 and other blends at filling stations. The goal, spokespersons say, is to make the fuel available to more consumers.
Race car promotion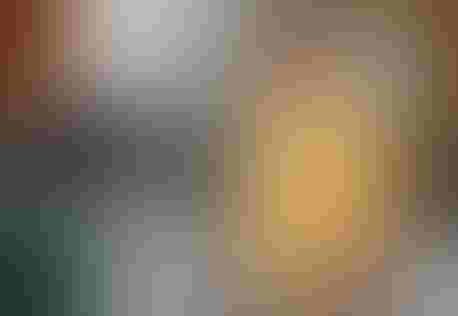 Once blends like E15 are available, the next step is making consumers aware of their options. That's where the NASCAR race car promotion comes in.
"We just want people to be more aware of ethanol as a possible fuel choice," says Mike Beard, Frankfort, Ind. If it takes a promotion like this to grab their interest far better than static displays and posterboards, then he is all for it. At the same time, he wants to be sure people see the E15 decal and the Indiana Corn Marketing Council logo on the side of the car.
Corn Illustrated 8/1: High-clearance equipment makes foliar feeding more feasible
During the simulation, this particular car even rocks and moves to add to the experience. Beard gave it a test-drive himself.
"I wrecked a couple of times, but it was still fun," he concludes.
About the Author(s)
Subscribe to receive top agriculture news
Be informed daily with these free e-newsletters
You May Also Like
---