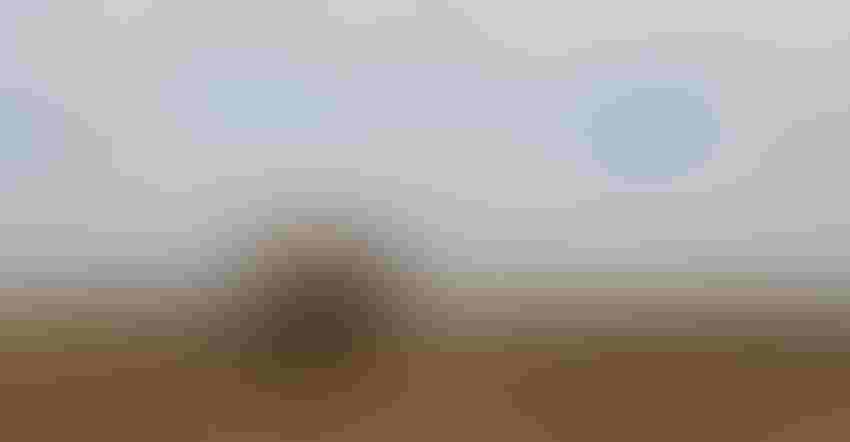 CORN IS KING: When it comes to building organic matter, corn is a good crop in many regions when combined with other soil health promoting practices, because of massive roots and high residue.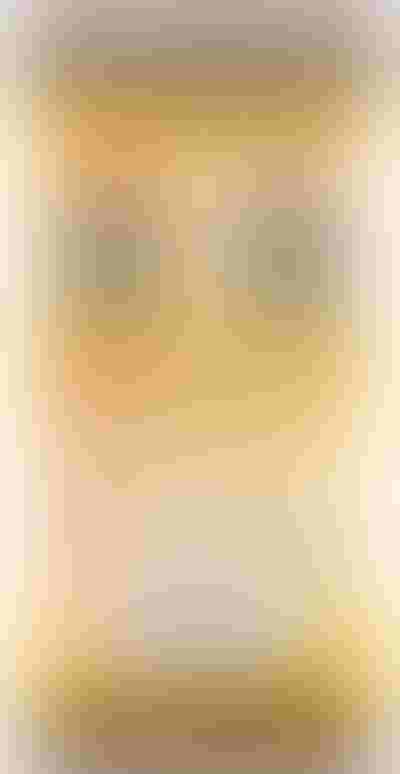 What role do modern farming practices in corn production and corn ethanol play in the discussion over curbing greenhouse gas emissions? A USDA analysis released just more than a year ago and revised in 2018 takes into consideration new corn production practices and how corn ethanol production achieves a 39% reduction in GHG at an average plant compared with the baseline for gasoline.
The same study projects that by 2022, corn-based ethanol will achieve a 44.3% GHG reduction compared with the gasoline baseline. If ethanol refineries take steps to reduce emissions, that could push it up to 70% lower. That means that corn farmers and ethanol producers around the country are moving the needle on GHG emissions thanks to practices such as reduced tillage and no-till, intense nitrogen management, and cover crops.
Kelly Brunkhorst, executive director of the Nebraska Corn Growers Association and the Nebraska Corn Board, says farmers are environmentalists. "They are working to increase the health of the soil, air and water and pass along a farm or field in better shape than when they began farming the land," Brunkhorst says. "A couple of different practices come to mind to reach these goals, like reduced tillage and precision agriculture."
He notes that reduction in tillage means fewer trips across the field, less disturbance of the soil as well as a release of carbon and sequestering of carbon. "Less trips means less fuel used," Brunkhorst explains. "That means less GHG from engines."
With precision agriculture, farmers are more precise with their use of inputs. They can reduce the amount of inputs per acre and per bushel, he says.
"For instance, nitrous oxide is a large GHG contributor, and as farmers are more precise, they are using less fertilizer," Brunkhorst says. "Additionally, with yields increasing, farmers are increasing output or yield per unit or input, like pounds of nitrogen for instance."
These efficiencies make environmental sense, but also economic sense. "It is a continual process with new technologies allowing producers to be the most productive and sustainable in the world," Brunkhorst says.
Keith Alverson, who farms near Chester, S.D., is one of those innovative producers. You only need to look at their farm website address — carbonharmony.org — to know that Keith and his father, Ron, are part of that type of sustainability that Brunkhorst talks about.
The Alversons represent the fifth and sixth generations in the family to farm near Chester. Their role in reducing GHG emissions lies in low-till soil management on 2,700 acres in corn and soybean production.
Today, the father and son work to build carbon in the soil through minimum tillage and a ridge-planting system that Ron Alverson adopted in 1983. Under ridge-plant, crops are planted in raised ridges that are left undisturbed. Residue from the crops, such as corn cobs, husks and stalks, gather in between the ridges. The goal for the family is to bring soils back to the future in many ways, using modern farming production methods to increase earthworms and microbial activity and increase carbon, like when their land was prairie.
"The key to building organic matter in soil is to grow crops that have massive roots and leave a lot of residue on the surface," Ron Alverson says. "Corn is king in that area." Secondly, the intensity of tillage needs to be reduced. For the Alversons, that means a reduced tillage system and continuous corn.
"Unfortunately, it is hard to manage all the residue from high yield corn," he says. "Too much residue on the soil surface keeps the soil cold and wet in the spring here in our country, and it is hard to get a good vigorous stand the next year." With ridge-plant, the Alversons minimize tillage, get good vigorous corn stands, grow big yields and build soil organic matter.
The proof is in the numbers. "On average, our fields had about 3.3% OM in the top 6 inches of soil back in 1984," Ron Alverson says. "Now, our fields average 4.5% to 5% OM."
Using precision tools, intense nitrogen management and fueling up with low carbon biodiesel and E-30 and E-85 fuel blends, Alverson says they continue to lower GHG emissions from their farm. "We inject our nitrogen into the soil, which limits volatilization losses," he says. "Because we soil sample, use variable-rate application and apply the bulk of nitrogen at sidedress time, we have been able to reduce nitrogen application rates to about 0.75 pounds per bushel."
A focus on soil health by corn farmers such as the Alversons helps reduce GHG emissions. "Soil health is more of a focus with producers and this does include cover crops, rotations, minimum till and reduced till, and generally, innovations within agronomic, genetic and precision systems," Brunkhorst says. "While we can think of current technologies within current production, there will inevitably be technologies that both producers and companies will develop that will continue to push efficiency and sustainability."
About the Author(s)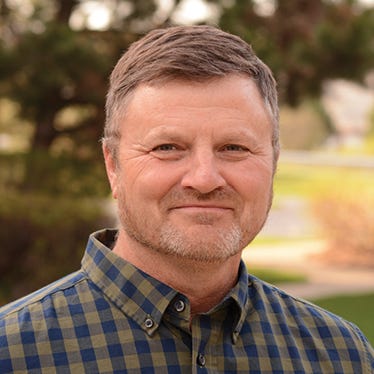 Curt Arens began writing about Nebraska's farm families when he was in high school. Before joining Farm Progress as a field editor in April 2010, he had worked as a freelance farm writer for 27 years, first for newspapers and then for farm magazines, including Nebraska Farmer.
His real full-time career, however, during that same period was farming his family's fourth generation land in northeast Nebraska. He also operated his Christmas tree farm and grew black oil sunflowers for wild birdseed. Curt continues to raise corn, soybeans and alfalfa and runs a cow-calf herd.
Curt and his wife Donna have four children, Lauren, Taylor, Zachary and Benjamin. They are active in their church and St. Rose School in Crofton, where Donna teaches and their children attend classes.
Previously, the 1986 University of Nebraska animal science graduate wrote a weekly rural life column, developed a farm radio program and wrote books about farm direct marketing and farmers markets. He received media honors from the Nebraska Forest Service, Center for Rural Affairs and Northeast Nebraska Experimental Farm Association.
He wrote about the spiritual side of farming in his 2008 book, "Down to Earth: Celebrating a Blessed Life on the Land," garnering a Catholic Press Association award.
Subscribe to receive top agriculture news
Be informed daily with these free e-newsletters
You May Also Like
---