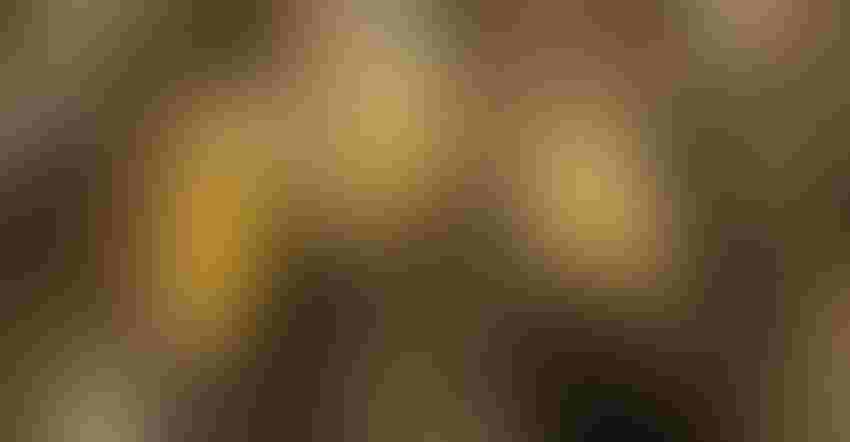 SEED SELECTION: Consider four key factors when deciding which corn hybrids to plant: yield potential, maturity, agronomic characteristics and transgenic trait packages.
With the 2018 roller-coaster cropping season winding down, farmers now turn their attention to the 2019 decision-making process. As the old saying goes, "No rest for the weary." Farmers are already gearing up to tackle 2019, knowing there are big challenges on the horizon.
The uncertainty in crop markets makes it vital to "button up" costs and production systems to ensure they're prepared for the headwinds. As with all years, one of the biggest decisions facing farmers is selecting which corn hybrids to plant in 2019.
Choosing corn hybrids is a decision that's tormented farmers for generations. According to the Iowa State University publication, "Estimated Costs of Crop Production in Iowa — 2018" prepared by ISU ag economist Alejandro Plastina, approximately 16% of the total cost of production in a corn-soybean rotation system is corn hybrid seed cost. This number illustrates the significant risk involved in farmers' hybrid seed decision to their overall operation.
What this number doesn't show is the potential for gains and losses on a farmers' profit through grain yield outcomes just by making an informed choice. Farmers need to evaluate their economic and agronomic conditions, and determine what priorities are most important to them when selecting the best hybrids for their fields.
The four main priorities for farmers to evaluate and rank are yield potential of hybrids, hybrid maturity, agronomic characteristics and transgenic trait packages.
Select hybrids for ROI
Yield potential will always be the No. 1 consideration for farmers when choosing a corn hybrid. However, understanding that there is a difference between selecting the hybrid with maximum yield potential versus the maximum economic return on investment is key. Racehorse hybrids will only yield to their increased potential in optimal soil and climate environments. A stable hybrid is one that will have comparable yields year to year, with minimal influence from the environment. Workhorse hybrids display a yield advantage when environments put the corn under stress.
Farmers must take an honest evaluation of their field's growing environment and decide if spending the extra money for a racehorse hybrid with high yield potential is worth the risk. A stable or workhorse hybrid can easily be more profitable with less yield potential and less cost depending on the environmental conditions. Having the highest yield in the coffee shop may be nice, but having the most profit may be the preferred outcome.
Maturity helps manage risk
Maturity selection is a key component in managing both yield potential and operational functions of farming operations. Selecting corn hybrids in different maturity groups will help spread out the risk of environmental conditions' effects on the crop throughout the growing season, as well as allowing for different corn drydown rates.
Maturities are also a main component of time management in farming. By allowing the crops to help dictate workload timing, not every management practice will have to be done across all acres at the same time. Weather and other factors always will steal time from farmers, so planning for that loss by planting a range of maturities can be a large priority as more farmers increase their acres.
Solid agronomics in corn hybrids is the backbone for success over the entire growing season. The best protection against disease, weather and cropping conditions is defense built into the hybrids farmers choose. Many different traits are listed in seed guides, and it can be confusing which traits matter and which do not for an individual farming operation.
What agronomic traits do you need?
Maturity selection and agronomic characteristics can be dependent on each other, with a priority placed on one directly affecting the other. An example would be a farmer selecting a longer-season hybrid to plant in the early to mid-April time frame in Iowa.
With this maturity decision as a priority, a farmer should leverage the agronomic traits of early-season emergence and seedling vigor higher on their selection criteria list due to the increased risk of seedling issues in early, colder-growing conditions.
Agronomic needs are different for every farm and sometimes every acre, so prioritizing individual needs is the key.
Transgenic or traited hybrids have been very successful in modern agriculture and are an important component for the future. However, the need for every trait available to be on every acre isn't always the best agronomic or economical decision. Many hybrids have insect or herbicide traits within them, whether they are needed or used by a farmer.
Choosing transgenic-trait hybrids
Farmers must think and prioritize if there is an actual need for all the traits offered in hybrids for an individual's operation. Transgenic corn hybrids are very successful where insect resistance and herbicide resistance hasn't become an issue. With trait packages being a large portion of seed costs, farmers must challenge their seed dealers to get them the priorities they need for their acres without expensive additions that hold no value to them.
Most farmers understand they will never find the ever-elusive perfect hybrid for every acre. Having a good mix of diverse hybrid types, multiple maturities, and strong and relevant agronomic and transgenic traits to spread the opportunity of risk and reward is key to a successful farming operation.
With uncertain economic times on the horizon for 2019, farmers should challenge their seed dealers and local agronomists to give them the best seed for their acres without added costs. Taking the broad look at all acres, and understanding agronomic field history and how individual farming operations function best should allow farmers to prioritize their hybrid decision-making for 2019.
For unbiased comparisons of corn hybrids tested in different environments in Iowa, visit croptesting.iastate.edu. There you will find the results of Iowa's official corn hybrid and soybean variety trials conducted by the Iowa Crop Improvement Association and Iowa State University.
Witt is the ISU Extension field agronomist covering west central Iowa. Contact him at [email protected].
Subscribe to receive top agriculture news
Be informed daily with these free e-newsletters
You May Also Like
---