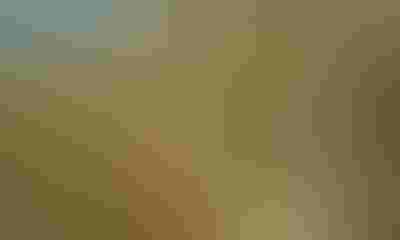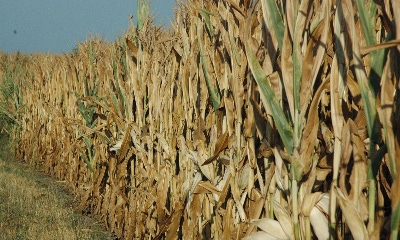 Hard to imagine the difference one year can make with weather here in Missouri. Last year during the month of July, rainfall for East Central Missouri was non-existent. Jump the date forward to this year; we have had ideal growing conditions and large amounts of rainfall providing the needs of crops to boost production.
At times though we have seen stress in the month of July and towards the beginning of August with some heat. As you are tuning up your combines towards a record harvest this year, take a little of time to assess the stalk quality of your cornfields.
Impact of stalk quality

While taking that morning drive to double check which corn fields are "turning" the quickest and assessing which fields you will combine first, take the time to jump out of the cab to assess the quality of your corn stalks.
With that corn plant putting everything into that ear, the stalk quality of some of your hybrids might not be as good as others.
Instead of shucking back corn ears and doing yield checks, take the time to assess the overall plant health of your corn hybrids. After pollination is complete in the field, stalk quality of the plant will decrease and that plant will focus on grain quality. Environmental stress such as rainfall and wind can affect over structure of the corn plant.
Time to push
While walking your fields, simple way to test overall plant health of your cornfields is doing the "Push Test." This will give you an overall view of how the stalk quality of your corn in your field.
Pick three to five random hybrids scattered all across your field. While standing next to the corn plants, push the plant in the middle of the stalk. If it pushes back and forth, the quality of the plant is good overall.
On the other hand, if it snaps from the bottom, stalk rot is starting to set in the plant and take note this field needs to be a priority on beginning fields to be harvested
Towards the bottom of the corn stalk, pinch the stalk right about the ground. Double check stalk rots and make sure that stalk doesn't feel hollow towards the bottom.
Make harvest notes
Once the combine fires up and starts to roll in corn this year, take note on those fields that the stalk quality and overall plant health is not the best. Those fields may not be ready to harvest, but it might be a good idea to roll through them early.
It's better to harvest corn early with a little moisture in those kernels rather than corn that is dry that laid down to an early windstorm that came through the area.
Good luck with your upcoming harvest and remember to check those cornfields for stalk quality early.
Allen is owner of Allen Seed and Service where he scouts 3,500 acres of corn and 10,000 acres of soybeans annually. He writes from Hawk Point.
Subscribe to receive top agriculture news
Be informed daily with these free e-newsletters
You May Also Like
---