While the Congressional Budget Office's (CBO) February 2013 baseline projections indicated there will be less money available to write a farm bill this year, the reduction in overall funds was much less than expected.
These February numbers serve as preface, indicating what March numbers may look like (which rarely change from February to March), and is important when considering farm bill programs this year will be scored against the March numbers.

STRONGER ECONOMY: The improved economy is cutting SNAP funding and tightening farm bill spending too.
As farm bill proposals are considered, their costs are measured against the CBO baseline to determine whether they increase or decrease spending relative to current law. In the tight budget environment, money is everything in getting a package approved in Congress.
The Supplemental Nutrition Assistance Program (SNAP), or food stamp program, is projected to decline in cost by almost $8 billion in the next five years and by nearly $12 billion over the coming decade, relative to last year's projection. Those are decreases of 1.9% and 1.5%, respectively. These additional savings are primarily due to an improving economy.
"Assuming the economic projections are correct, these savings, which take no further action from Congress to achieve, are three times greater than what the Senate-passed farm bill from last year proposed cutting from the program and three-fourths the size of the House Agriculture Committee-passed SNAP cut," according to an overview from the National Sustainable Agriculture Coalition (NSAC).
CBO estimates crop insurance subsidies will stay close to $9 billion a year as CBO projects a $3 billion decline over the next decade relative to last year's projection.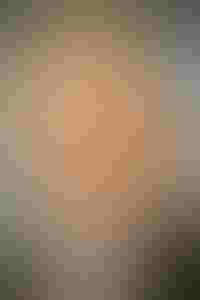 PREDICTION: Pat Westhoff: Crop insurance will likely survive without large cuts.
This remains dependent on high and fairly stable commodity prices and no return to extreme drought conditions. Keep in mind, CBO's March 2012 cost estimate for crop insurance in FY 2013 was under $8.5 billion; however, the January snapshot shows that the actual payout will be over $13 billion. CBO's analysis assumes a loss ratio of 1.00 for each of the next ten years, whereas the loss ratio for 2012 drought year is expected to be 1.45.
Crop insurance bull's-eye
Crop insurance has become one of the most prominent components of the farm safety net, but with that also comes a bigger bull's-eye. Pat Westhoff, director of Missouri's Food and Agricultural Policy Research Institute (FAPRI) says in last year's debate he didn't see any enthusiasm from farmers on making cuts to crop insurance and he thinks crop insurance has a better chance than most of surviving without large cuts.
NSAC says measures to reconstruct the farm bill's commodity title and replace direct, Average Crop Revenue Election (ACRE), and counter-cyclical payment programs will have a bit more funding to play with relative to last year's farm bill proposals.
CBO estimated a $1.6 billion increase in the suite of commodity programs, mostly due to projected increase in ACRE payments for corn, soybeans and wheat and higher counter cyclical payments for cotton. At only $16 million in 2012, ACRE payments are expected to increase to $54 million in 2013 and peak at $1.3 billion in 2016, CBO says.
NSAC says dairy programs on the other hand will have considerably less money to play with compared to last year's baseline. Actual 2012 net Commodity Credit Corporation (CCC) expenditures was $403 million for dairy programs, but is expected to drop to $132 million in 2013 and in the $34-$36 million range for the next few years before sliding further in the last five years of the projections.
One of the budget mechanisms to keep down costs on the dairy farm bill proposal was the supply control component. However, Gary Blumenthal, head of agriculture consultancy World Perspectives, says the dairy program, specifically the supply control component, is the main sticking point in getting a farm bill passed. Something has to be worked out between House Speaker John Boehner, R, Ohio, and the dairy program sponsor Rep. Collin Peterson, D, Minn., before the bill can move.
Costs for the Conservation Reserve Program (CRP) are expected to decline as participation drops in the near-term. Re-arranging funding within the conservation title will be a bit more difficult due to the decline in CRP funding and the disappearance of any remaining Wetlands Reserve Program and Grasslands Reserve Program funding, NSAC says.
Subscribe to receive top agriculture news
Be informed daily with these free e-newsletters
You May Also Like
---