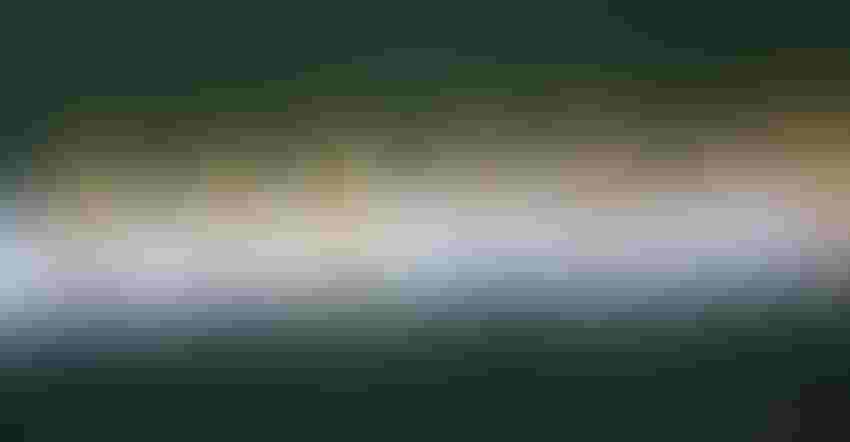 HEAVIEST EAR: The heaviest ear must be one of the two ears with no number in front, meaning they grew on the plants that emerged first, correct? Read on to see if you're right.
Tom J. Bechman
A section of Row 4 in the conventional tillage half of the Corn Watch '21 field is laid out before you in the picture. The distance between ears matches the spacing of stalks along the row from which these ears were shucked. The numbers represent days of delay in emergence. If there is no number, it signifies that the plant producing that ear was the first to emerge.
The ear farthest to the left is from a plant that emerged somewhere between nine and 14 or more days after the first plants emerged. You can't see an ear to its left because it is out of the picture, but there was a 12-inch gap in the row. That may explain why that ear is bigger than you might expect with such a long delay in emergence.
Related: Delay in corn emergence doesn't tell whole story
"Spacing along the row also impacts how big of an ear a plant produces," says Dave Nanda, director of genetics for Seed Genetics Direct. "In 2020, we attempted to evaluate the effect of delay in emergence on ear size without taking plant spacing into account. It was inaccurate because you must account for spacing. Plants with extra room will compensate for that missing plant. They don't compensate as much as soybeans, but they can still put on a bigger ear than if it's normal spacing or they're crowded."
Comparing ears
So, which of these seven ears weighs the most, and which weighs the least? You would expect ears from plants emerging the first day to lead the pack, but that's not what the digital scales reported. From left to right, weights and days of delay were: Ear 1, 0.49 pound, 9 to 14+ days; Ear 2, 0.53 pound, 5 days; Ear 3, 0.51 pound, no delay; Ear 4, 0.44 pound, 9 to 14+ days; Ear 5, 0.53 pound, 3 to 4 days; Ear 6, 0.39 pound, 5 days; and Ear 7, 0.49 pound, no delay.
The two heaviest ears are from plants that emerged several days late. The lightest ear emerged five days late. The ears from plants with no delay are in the middle of the pack.
Is that a fluke? Row 4 was 1/1,000 of an acre, with 28 harvestable ears. Average weight for ears from plants that emerged first was 0.57 pound, cob and all. Average for the 1- to 2-day delay was 0.51 pound; for 3 to 4 days was 0.56 pound; for 5 days was 0.52 pound; and for 9 to 14+ days was 0.5 pound per ear.
Obviously, you want plants to emerge uniformly, and the trend, ever so slightly, is toward bigger ears for plants emerging first. But the difference between ears emerging on day zero and 3 to 4 days late is negligible (0.01 pound), and the picture illustrates that ears from plants emerging first weren't always the heaviest in the row.
"We want early and uniform emergence, but there are other factors going on within any row that influences final ear size," Nanda concludes.
Subscribe to receive top agriculture news
Be informed daily with these free e-newsletters
You May Also Like
---