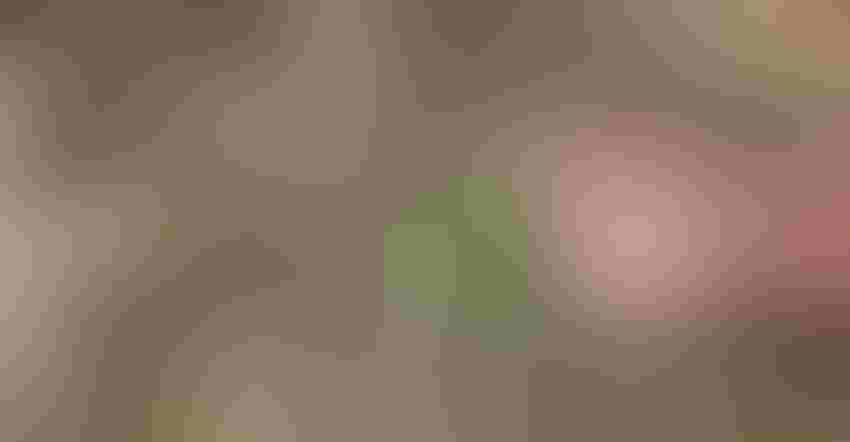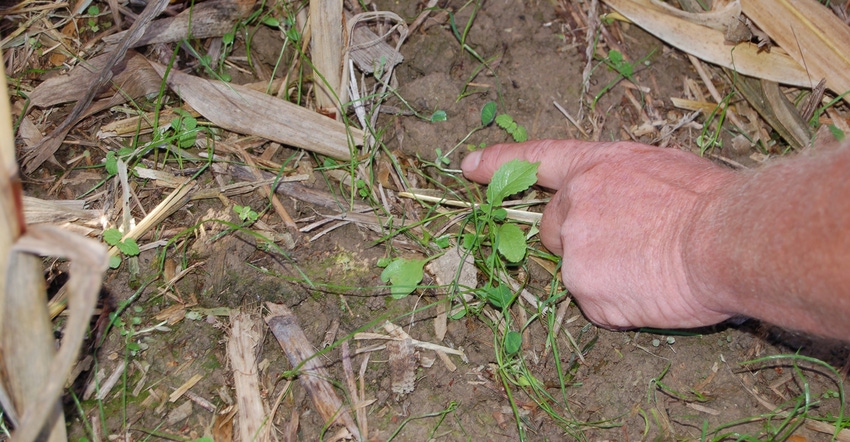 CONSIDER LIVING COVERS: Cover crops planted after corn harvest can scavenge nitrogen left over after the season and sequester carbon in the soil.
Tom J. Bechman
In the Build Back Better spending bill, President Joe Biden asked for more than $500 billion for reducing carbon dioxide and methane gas emissions. That's a lot of money! Political leaders in many countries recently met to discuss what to do. Young people marching all over the world are asking the older generations to make changes to reduce pollution and carbon dioxide emissions.
Climate change really does not directly refer to the local weather. The increase in carbon dioxide, methane and other greenhouse gases in the Earth's atmosphere by excessive use of fossil fuels has raised the temperature of the Earth's surface, which is affecting the global climate. Some believe it is causing more storms, hurricanes, excessive rains, floods and even droughts.
Humanity's use of fossil fuels has tremendously increased carbon dioxide and methane levels in the atmosphere, which may have warming effects in the environment. According to scientific data, currently we have about 414 parts per million of carbon dioxide in the global atmosphere. We're adding 2 ppm per year through more than a billion automobiles and thousands of factories and power plants. At the current rate, we will reach 474 ppm of carbon dioxide by 2050. Some climate scientists believe 500 ppm of carbon dioxide will approach dangerous levels for humans.
Possible climate change solutions
Many countries are increasing the use of solar panels and wind turbines to collect energy for reducing and replacing fossil fuels to reduce levels of carbon dioxide. This also will help reduce pollution in those countries and make their atmosphere cleaner and healthier.
How can farmers help economically in reducing carbon dioxide and adding more oxygen to the atmosphere? If you're not planting cover crops after corn or soybeans, consider doing so soon. This practice not only will improve your soils, but also will reduce carbon dioxide in the atmosphere and add oxygen. Cover crops help sequester carbon.
Adding cover crops would improve your soil, and if you use some legumes as part of your cover crop mix, they could add nitrogen that may be used by the following commodity crop.
If you have timber land on your farm, replace dead trees whenever you can. If you have extra space on hills or along streams, planting trees will add to the value of your farm. Trees also reduce carbon dioxide and add oxygen to the atmosphere. Again, the idea is to capture more carbon dioxide from the atmosphere, bury it in the ground and improve your farm while helping climate change.
There could be cost-share funds available from state or federal sources to help you try cover crops or plant trees, depending upon where you farm. Visit your local USDA Service Center to see if you qualify.
If you have a building with a roof facing the sun most of the day, contact your local electric utility to see if it would put solar panels on your building at its expense, while supplying the energy collected from the panels and supply you free electricity for your operations. Even if you must supply some or all of the costs of installation, there might be tax incentives that make this a viable alternative.
Nanda is director of genetics for Seed Genetics Direct, Jeffersonville, Ohio. Email [email protected] or call 317-910-9876. Please leave a message.
About the Author(s)
Subscribe to receive top agriculture news
Be informed daily with these free e-newsletters
You May Also Like
---