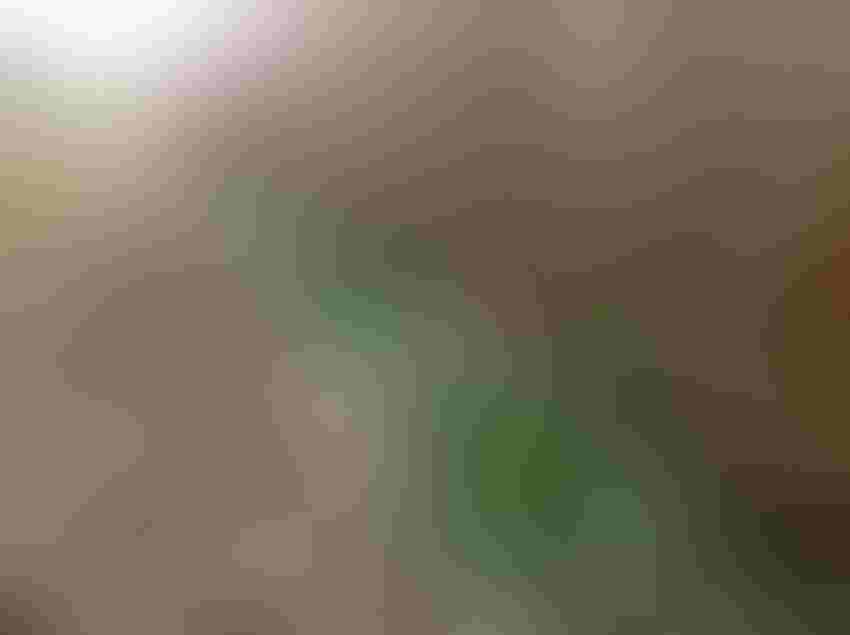 A multi-species cover crop is actively growing as corn is harvested from Sciota Valley Growers fields. Ryan Shanks and his partner Mike Willeke interseed covers post tassel to kickstart root systems and benefits.
Images courtesy of Ryan Shanks
Think Different
When looking for a yield advantage from biologicals, Ohio farmer Ryan Shanks recommends starting with healthy soils and asking lots of questions.
Reduce tillage, to no-till if possible.
Use multi-species cover crops to keep active roots in the soil as much of the year as possible.

Do your homework on biologicals as you would on any other input.

 Learn what the biological components are, why they are included and what they will do.

Get the most variety, the largest concentration and the most efficacy available, not the lowest price.

Use replicated strip trials to find the product(s) best suited for your soils and ground truth the results.
--------------
Ryan Shanks wasn't impressed with biological supplements when he tried them in the early 2000s. Even when yields increased by a bushel or two, too many other variables could have been responsible. After a decade hiatus he tried again, this time with a new source of biologicals and healthier soils.
"We saw dramatic differences in our test strips and double-digit yield increases at harvest," says Shanks, who farms in central Ohio, just north of Columbus. "We were so impressed that we went full-fledged the following year. For the past three years, we have used them on every acre of corn and soybeans."
Shanks and Mike Willeke, his farm partner in Scioto Valley Growers, had already developed a trust relationship around fertilizer recommendations with Bob Lucia, Progressive Crop Technology (PCT), a division of Sunrise Cooperative. At Lucia's recommendation, they applied PCT in-furrow pop-up fertilizer on corn and soybeans followed by foliar applications and sidedress mixes, all with biologicals. Since the first trial, the benefits have continued.
Quicker germination, healthier plants
"We see more rapid germination compared to our controls or in neighbor's fields, and emergence is faster by two days," says Shanks. "The plants emerge looking healthier and darker in color. Results can be seen in good and warm soils with adequate rain. They're even better in poor soils and less than adequate planting conditions. When others have to replant, we have a full stand."
Shanks credits the biologicals for softening the seed coat (germination aid), making soil nutrients more available to the seedling as it emerges, and producing healthier plants less susceptible to disease and injury. "Getting microbes on the roots protects them from infection, as does having healthy colonies of bacteria covering every surface of the plant as it emerges," says Shanks. "There is no place for disease to start."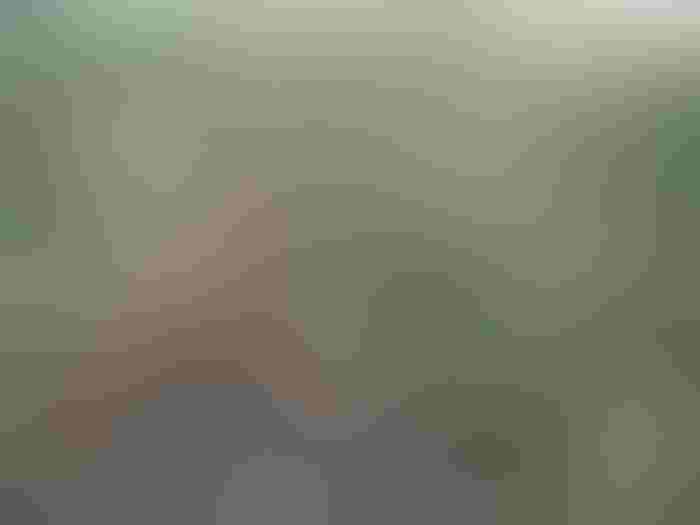 Ryan Shanks credits a blend of applied and field generated microbes for fast emerging and vigorous seedlings. His in-furrow mix of microbes and nutrients kickstart plant growth, while cover crops and no-till waterproof soils for healthy growing conditions, suppress weeds and provide a storehouse of plant soluble nutrients.
Less fungicide, insecticide seed treatments
Scioto Valley Growers no longer uses any added fungicides or insecticides in-furrow or on the seed. It isn't that he and Willkie are opposed to fungicides. "We'll use them if necessary, such as if we get hail damage," says Shanks. "They are still there as an ace in the hole."
While Shanks gives a lot of credit to PCT biologicals, he is equally quick to acknowledge that farm soils have changed a lot since he and Willeke first tried such supplements. The change has come with a shift to 100% no-till on all corn and soybean acres and with planting cover crops. The latter practice went from a two-way in 2007 to eight, 10 and 12 species within three years. If they get behind in the fall, they may drop back to one species, but they always try for something.
"We have roots 30 to 40 inches deep in the soil profile," says Shanks. "The different species feed each other and produce different exudates compared to a mono-species during the crop year. We are trying to mimic Mother Nature, and the more we can do that, the better for the soils."
No more corn residue problem
The differences Shanks and Willeke see are both visual and measurable. Corn residue is no longer a problem as it breaks down faster. Water infiltrates faster and holding capacity has increased.
"We can get in fields at harvest sooner if they have been in cover crops long-term," he says. We feel we are waterproofing our soils against heavy rains and, as a byproduct, retaining our nutrients and protecting the environment. Why spend money on fertilizer that doesn't get utilized and creates problems for the environment?"
For measurable results, they have used the Haney soil test every other year for the past six years, as well as the Solvita (respiration) test. While they are still gathering information to correlate the tests to field activities, some things are clear.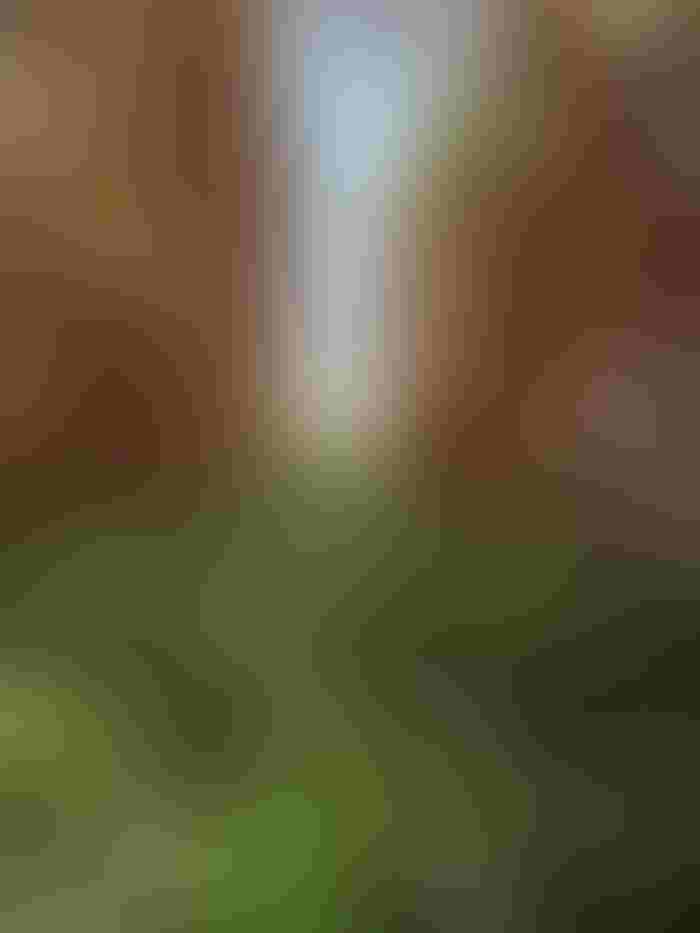 Organic matter tripled and more
"When we were conventional, our soils were in the low 1% organic matter," he recalls. "In the past 10 years we have increased those soils up to 3% to 4.5% We've seen huge increases in our cation exchange capacity, and our earthworm population is exploding.
"The difference in respiration test results between samples from our fields and neighboring fields doing conventional tillage and no cover crops is amazing," says Shanks. "Even compared to fields in long-term no-till but no cover crops, we are walking right past them, thanks to keeping living roots in the soil throughout the year."
For Shanks and Willeke it only makes sense to use biologicals, to add as many different strains of microbes as they can to accentuate what's going on naturally. "We would rather spend $20 on biologicals than on more high salt fertilizers," says Shanks, and they do.
Fertilizer rarely applied
He reports that rarely do they apply any dry fertilizers. A base level in liquid form is applied at planting. Like the PCT corn and soybean starters, it is applied both in-furrow and nearby placement.
"We want to get the plants started enough that we can do tissue tests and foliar apply and sidedress accordingly," says Shanks. "We also use the soil health tests to take into account available, organic forms of nitrogen."
The results speak for themselves, as their fertilizer inputs have dropped while yields climb. Their worst-case fields produce a bushel of corn for 0.7 pounds of applied N, while better fields are down to 0.3 pounds per bushel.
"We use a fraction of the fertilizer most of our neighbors do, and we get comparable yields," says Shanks.
Green planting, fewer herbicides
Herbicide costs have dropped as well. They use very little residual chemistry, and burndown isn't applied until planting, which is done green. Shanks and Willeke rely on the mat of biomass left after burndown for most of their weed control. They have tried rolling and crimping and see it as especially beneficial in tall covers. Post applications are often limited, and if used, are selected with the coming cover crop in mind.
"If we need something, we'll use it, but we don't blanket residuals," says Shanks. "We don't want them interfering with burndown on any type of rye, which they will. We don't have marestail or other problem weeds, and we've produced 65 bu/acre beans with no chemicals beyond burndown and very few inputs. You can choke weeds off naturally with a heavy stand of cereal rye, not get marestail or waterhemp coming through, and not spend umpteen dollars on chemistries."
Do your biologicals homework
When it comes to biologicals, the key, he says, is doing your homework. "Know what's in them before trying, and then do replicated strip trials like you would with any seed or fungicide," says Shanks. "You need to have boots on the ground when the crop emerges to see the difference. While the yield is the ultimate information, you can't wait until harvest if you want to know why a product has made a difference or not."
Shanks is quick to give credit for current practices and what he and Willeke have learned to people like Lucia, Dave Brandt (his cover crop seed supplier), Ray Archuletta, Rick Haney and others. "I just regurgitate what greater minds than mine have shared," he says. "It's all about surrounding yourself with people who can provide things you can use at a practical level."
Subscribe to receive top agriculture news
Be informed daily with these free e-newsletters
You May Also Like
---