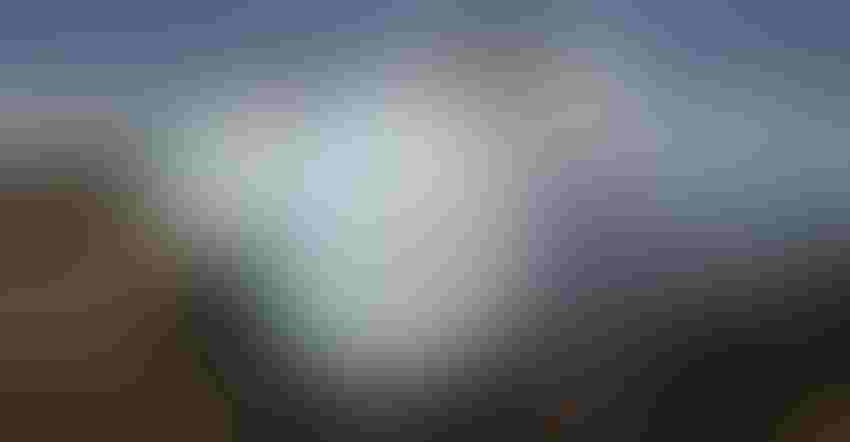 STEWARDSHIP PAYS: A nitrogen management credit program is being offered to corn growers in the northern corn growing region of the Midwest. The pilot project is designed to reward farmers who increase nitrogen efficiency without hurting yield.
Corn growers who recently started using management practices that optimize nitrogen stewardship may qualify to be paid under a new type of credit program from USDA. This pilot program is available to corn producers in Iowa, Illinois, Indiana, Kansas, Michigan, Minnesota, Missouri, Nebraska, North Dakota, Ohio, South Dakota and Wisconsin.
It will pay qualifying producers to test a protocol designed to reduce nitrous oxide emissions. The program guarantees that qualifying producers are paid a minimum of $500 for participation. However, many operations could see substantially higher payments.
The new nitrogen management program is important because:
• A successful pilot could create a new revenue stream for producers through nitrogen efficiency credits for the California market.
• The program is designed to reward producers who increase the nitrogen efficiency without impacting yield.
"This is an excellent opportunity for Iowa corn farmers, especially as spring planting season is upon us," says Ben Gleason, sustainable program manager for the Iowa Corn Growers Association. "Corn growers may be eligible to be part of this pilot project tracking nitrogen management practices to reduce nitrous oxide emissions. If qualified, you will be paid a minimum of $500 to participate. The long-term goal is for farmers to generate revenue from the resulting carbon credits."
General project requirements:  
• growing corn over the past five years in corn-corn or six years in corn-soy rotation
• starting to implement, or have recently implemented, new nitrogen-optimizing practices, such as nitrogen variable-rate technology, zone mapping, soil testing, remote sensing, slow-release fertilizers, use of urease inhibitors, changes to nitrogen source and others
• keeping good records of nitrogen applications
Climate Smart Group is the project developer for this program funded by the USDA Natural Resources Conservation Service. Qualifying farmers who sign an agreement with Climate Smart Group and provide basic nitrogen application records will be paid $500 or more for participating in the pilot project. Information will be kept confidential. Climate Smart Group can help you determine potential credit payment levels based on your specific situation.
Why nitrogen management?
Improved nitrogen management can save producers on input costs. Reducing nitrogen application can lead to a number of environmental benefits, including a reduction of water pollution and the release of greenhouse gases. Producers can improve nitrogen application efficiencies without impacting yields.
How the program works:
• Producers must first determine if they are eligible to meet the general requirements for the project.
• Credits can be generated after a grower has made a change to their nitrogen management practices that results in fewer nitrous oxide emissions.
• Nitrous oxide emissions are verified by a third party and sold onto a voluntary marketplace.
• Project developers are working toward making the credits available to buyers in the California cap-and-trade program.
Here is a Q&A with more information on the project. Or if you're ready to determine if you're eligible, complete this short questionnaire.
Subscribe to receive top agriculture news
Be informed daily with these free e-newsletters
You May Also Like
---