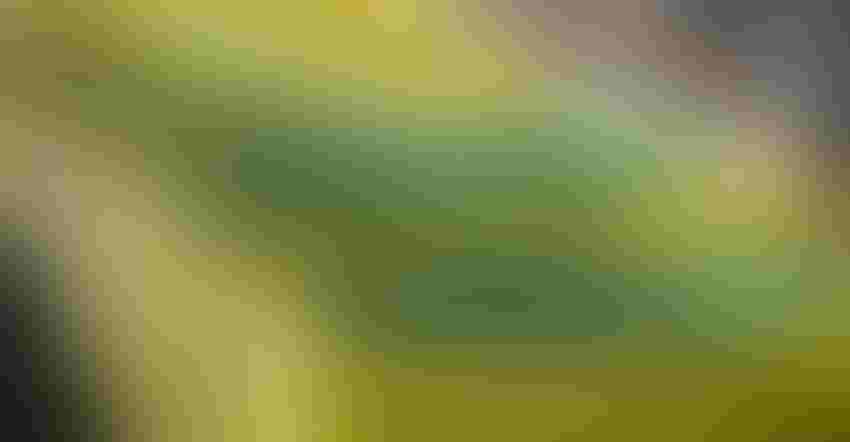 HYBRID: Selecting the right hybrid to best match your fields can be a work in progress. Advanced Agrilytics agronomists look at population recommendation first, then help farmers select a hybrid.
Sierra Day
You sit down at your desk and reflect on the last crop season. Then you decide which hybrids worked for each field and whether to try something new. Through discussion with an agronomist, you choose which hybrid to plant, and then you decide on variable rate.
This is how many farmers and agronomists work through corn hybrid selection, says Seth Logan, Advanced Agrilytics precision agronomist in southern Illinois. But at Advanced Agrilytics, hybrid decisions are made based on a unique approach.
Prior to his current role, Logan was a hybrid agronomist for Bayer Monsanto. He and other folks at Advanced Agrilytics help farmers approach seed population and hybrid placement with knowledge from on-farm and in-field research.
The approach
So, what's the unique hybrid selection approach?
"We use almost any soil attribute that you can think of," Logan says. The approach starts with a population recommendation for the field that matches the inherent soil attributes and environmental variability within it: The goal is to use hybrid selection and population to address each field's specific needs.
But how is that?
"We're using the field's actual data to help determine population," he says. "We determine population 25 feet by 25 feet at a time within a hex grid."
Long story short, this helps agronomists match seed population to environment.
Logan references yield as influenced by many known factors including organic matter, soil structure and chemical aspects such as soil components of phosphorus and potassium, plus landscape position in combination with productivity potential of that acre, to name a few.
Advanced Agrilytics' goal is first to characterize soil moisture limitations as well as areas of saturation, and then use this knowledge to predict the impact of soil moisture status on the other mechanisms that impact yield. Using multiple sub-field attributes provides guidance as to what an acre can support for seeding population of corn as well as soybeans, but also directs additional management strategies to bolster a greater outcome of yield.
"All of the various soil attributes and environmental data help someone like me determine what hybrid we may need based on various seed brands that our customers may be utilizing," Logan says. "We try to best select the hybrid to match that environment. Then taking what we know about each field's population requirement and a hybrid's characteristics, we assign the appropriate hybrid and population that gives us the best probability to produce more bushels from each unique environment within every field."
Crop evaluation
Another key to seed population and hybrid placement is evaluating productivity as it happens each growing season, Logan says. During the 2022 growing season, he emphasizes the importance of getting out in the field and really analyzing the crop. Evaluate hybrid aspects such as ear girth, kernel development and stalk strength, and how population has impacted those yield variables — especially when increasing population.
"I think it's important to use the late-summer months, once ears are developed, to go out and evaluate," he says. "You can learn a lot [for future years] by being in the field and just walking plant to plant and knowing what population was planted in that spot of the field, having an open mind about what that plant is telling you."
And if you do increase seed population relative to the yield environment, don't forget about additional inputs to support the higher yield goal, Logan says. Supporting increased plant population may require additional considerations depending on the environment.
For example, acres that will experience soil moisture limitations at some point during the growing season may require more input per bushel of potential, he says. Seed population should be driven by environmental understanding first. After gaining that knowledge, product, rate and timing will be increasingly predictable.
Subscribe to receive top agriculture news
Be informed daily with these free e-newsletters
You May Also Like
---