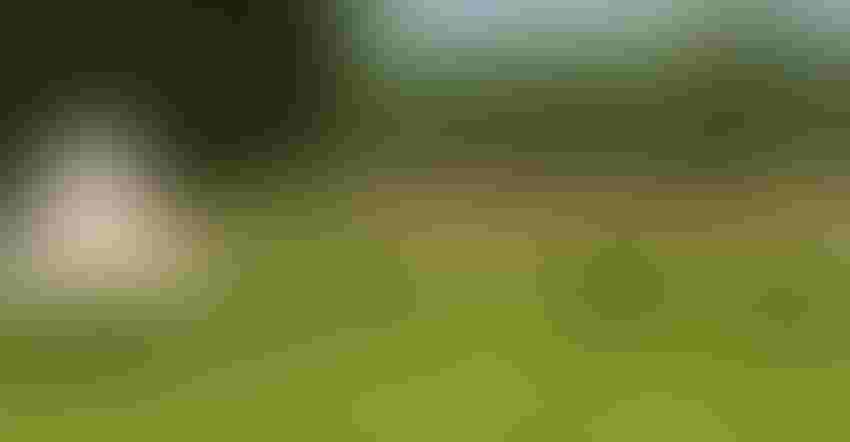 WATCH KIDS AROUND WATER: This wouldn't be a safe place for young kids to play alone. Think ahead to prevent putting your children in harm's way.
How many times have you sat your children down and talked to them about staying safe on the farm? Once a week? A month? A year? Never?
Specialists say it's just one of the things you can do to increase the odds that your children will stay safe around the farm. They also need to know that if they bring visitors to the farm, the guests must understand basic farm safety measures, as well.
The University of Minnesota maintains the Upper Midwest Agricultural Safety and Health Center, known as UMASH. Recently, specialists developed several farm safety checklists for various activities. Visit umash.umn.edu. You can download a blank safety checklist form there.

Child safety
Here are nine questions you should ask yourself at this busy time of year. Questions are based on UMASH checklist items. Explanations are based on advice from Bill Field, Purdue University Extension farm safety specialist, and other farm safety specialists.
1. Do parents avoid taking young children to the work site while they are working? Could you truthfully check this box "yes"? If you take them with you, do you take extra precautions to make sure they're safe?
2. Do children have designated safe play areas away from the work site? Perhaps a discussion about where your children can play and where they're not allowed to go alone on the farm would be helpful.
3. Are children kept off vehicles and machinery until they are old enough to operate them? Do you allow them to be extra riders? Unless there is a buddy seat and seat belt provided by the manufacturer, riding in a tractor or combine with Mom or Dad, while great fun, can prove disastrous.
4. Are children assigned appropriate tasks or chores for their age and ability? Obviously, this one requires judgment calls. Some things should be obvious. Asking a 12-year-old to enter a bin of grain alone for any reason doesn't make good sense.
5. Are children trained to perform tasks safely? Even if you consider them "youth" and no longer children, they need instruction on how to do various tasks. Just because they've watched you do something doesn't mean they know how to do properly or safely.
6. Is an adult available to supervise working youth? The temptation may be to turn a teenager loose with a task. Who will be there for them to ask if they have questions about how to do something?
7. Do children wear appropriate personal protective equipment? Do you provide your kids with headphones that cancel out noise?
8. Are tanks, troughs and wells fitted with strong mesh or lids? Protecting kids from drowning is critical around a farm. Have you addressed all issues around the farm that could possibly result in accidental drowning?
9. Do parents wear personal protective equipment? "Do as I say, not as I do" doesn't cut it with today's kids. If you want them to wear protective equipment and be safe, then you must model safe behaviors when working on the farm.
About the Author(s)
Subscribe to receive top agriculture news
Be informed daily with these free e-newsletters
You May Also Like
---