8 Tips for saving money when corn prices are below $4
8 Tips for saving money when corn prices are below $4
Think different Trying new ideas or discarding old ones is never easy. When lean times call for revisiting practices you might have rejected before, some good advice comes from agronomist Bill Stangel: "Visit with someone who's making (the new practice) work and find out what you can adapt in your operation." He owns Soil Solutions Consulting, Madison, Wis.If you don't know whether a product pays for itself, set up side-by-side trials and find out, advises Gary Schnitkey, University of Illinois Extension farm management specialist."Remember that the soil is a nutrient reservoir; you don't need to always make a deposit after every withdrawal," University of Illinois Extension Agronomist Emerson Nafziger reminds farmers.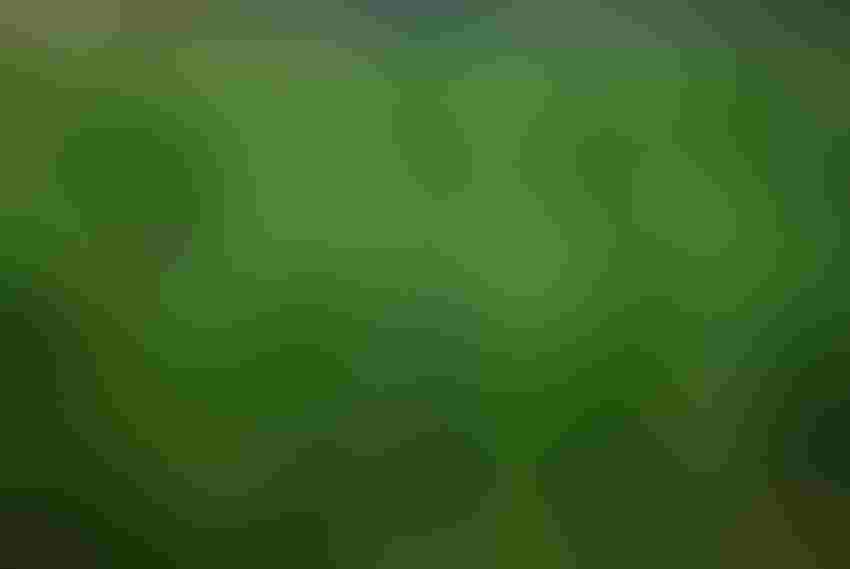 Originally published in April 2015.
This might be a year to only do what pencils out. Here are tips and research on what may make sense for you to reduce this year. From fertilizer tips to seeding rates and product use, to overhead costs and weather planning, university experts offer their best research and ideas to help you save money this growing season.
Reduce phosphorus rates
If soil tests show high and very high phosphorus (P), "you have flexibility to cut back on expenses," says Bill Stangel, agronomist, Soil Solutions Consulting, Madison, Wis. "Review how much room you have between your fields' P levels and their known response ranges."
Jeff Vetsch, University of Minnesota soil scientist, Waseca, Minn., offers advice based on a long-term P study (2009-20014) in six Minnesota locations: "Specifically, if your Bray P soil test levels are above 16 ppm (high), your chance of ROI for applying more P is low. Once your soil test exceeds 21 ppm, there's no yield response.
"If you are in 0-10 ppm range (Bray), you must apply P fertilizer; these are very profitable applications. If your Bray reading is 11-15 ppm, a yield response is likely. It may not give an economic return, but it's still a good idea," Vetsch says. "If times are tough, don't apply crop removal rates of P when soil test P is very high, because these rates will not give a ROI.
If you are uncomfortable not applying any P fertilizer, then apply a starter with P."
Soybeans' critical P response value is usually around 12 ppm, Vetsch says. Research at Waseca has shown up to a 40% yield reduction in soybean when Bray P was 5 ppm.
"It can be difficult and expensive to build soil P levels on high pH soils because fertilizer P gets tied up in inorganic compounds. So accept low and medium P levels and apply modest rates of P regularly."
Don't cut potassium
Potassium is not a good nutrient to cut, for several reasons, Vetsch says. The soil test for potassium is affected by many factors like soil wetting/drying, freezing/thawing, so the reading can be less reliable, he says. And potassium is critical for stalk strength and standability at harvest—not good characteristics to monkey with, he adds. "Our research has shown corn and soybean yield responses to K fertilization, even in the high soil test category (121–160 ppm)," Vetsch says.
"There is less of a justification when soils test above 200 ppm," Kaiser adds. "The issue with the soil test wetting and drying is less of an issue if your air dried test is above 200 ppm.  The problem still remains but the value obtained from a moist test will likely be above the critical level.
Planting time tips
Starter fertilizer use
"Yield increases from starter are more likely for medium to low testing soils," Kaiser says. "Starter may increase profits by decreasing grain moisture and drying costs, or increasing yield. I would target fields with low P or soil pH 7.5 or greater, late-planted fields, and fields you intend to harvest closer to maturity with higher grain harvest moistures.
"The 'starter effect' may increase yield in high-testing soils, but it's not predictable when the effect will occur. Lower grain moisture at harvest may be more likely, but it seems to occur more frequently where we're harvesting corn at moisture concentrations between 25-30% or greater. To combat this uncertainty I would not overspend on products, and I would use the minimal rate to get the desired effect." Kaiser says.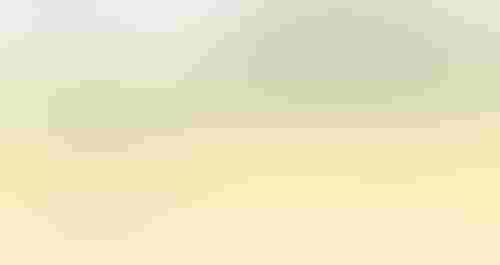 Seeding rates
​Optimum seeding rates trend higher in high-yield environments, says Jeff Coulter, University of Minnesota corn agronomist. In most cases, optimum economic seeding rates are around 34,000 to 36,000 per acre."
High yield soil zones with high seeding rates require no additional nitrogen over moderate seeding rates, according to Coulter's research (see visual). Higher populations deliver more yield for the same amount of nitrogen. In fact, there is little or no yield penalty for too high of a seeding rate in favorable growing conditions, he says.
Product use and overhead
Justify products
"Re-evaluate automatic fungicide and insecticide applications," recommends Karen Corrigan, McGillicuddy Corrigan Agronomics, Bloomington, Ill. "Growers need to scout for insects and disease to determine if they're needed.
"Foliar micronutrients are another potential cut, unless you verify a deficiency that needs to be corrected.
"Farmers have also opted for lower cost seed in some cases (fewer traits, more regional seed instead of large companies). Many have turned to generic herbicides or older chemistries (metribuzin, metolachlor, atrazine)," Corrigan says.
Besides the product costs of these options, there's the $12-15/acre cost of another field trip, whether for fungicide or sidedresssing, says Gary Schnitkey, University of Illinois Extension farm management specialist.
Skip unproven products
Emerson Nafziger sees savings in avoiding unproven products. The University of Illinois Extension agronomist adds: "Despite the emphasis on decreasing cost per bushel, entrepreneurial efforts to promote novel production inputs hasn't slowed down at all. If it hasn't been tested and proven, this is not the year to experiment.
"Many biologic and fertility products are promoted based on their purported ability to improve efficiency, availability, placement or timing," he says. "We don't have a good way to tell when a crop is not being efficient.
 "Sidedressing makes lots of sense," Nafziger says, "but what are the dollars and cents of another trip across the field versus yield gained? In our studies last year, we did not see much if any benefit to delaying application of some N. Certainly, extraordinary loss conditions between planting and sidedress might make sidedressing pay off.
Overhead
The next cost-saving category to scrutinize is overhead expenses, Schnitkey says. "This includes labor, building repair and depreciation, rent, interest.
"With seed prices about the same as last year, and fertilizer a bit higher than last year (your two biggest input expenses), you don't have a lot of room to maneuver. The obvious thing is to pencil out what you can afford for next year's rent." Illinois research found that professional farm managers there have already done that (see visual).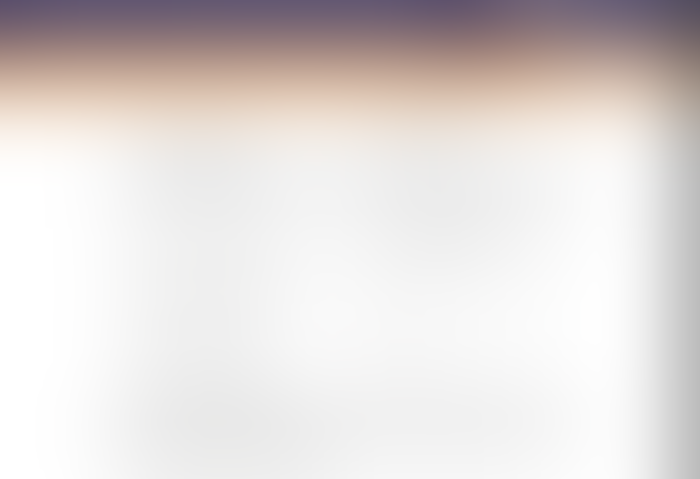 Plan for odd weather
Besides these specific pointers, don't forget to stand back to address the big picture of weather risk. "Always have a plan B and plan C for growing season weather surprises," Minnesota's Vetsch advises. "Weather always trumps agronomics."
Efficiency at what cost?
"How much money is it worth this year to improve efficiency if that adds cost without adding enough yield to pay for it?" asks Emerson Nafziger, University of Illinois Extension agronomist. "For example, consider nitrogen models: We have no evidence that our web-based MRTN N-rate calculator is inaccurate. The (Illinois) nitrogen-rate calculator reflects data from hundreds of trials over the last dozen years or so. We don't really know how the commercial models work, but we do know that they cost some, and that they may require nitrogen-application changes that can cost extra. So it makes sense to question them if they call for much more or much less nitrogen than the nitrogen-rate calculator suggests.
"We certainly share in the ideal of having an nitrogen management system that takes into account the soil, weather and crop prospects for each field, each year. But it's difficult to know whether current nitrogen models have reached the point where they pay for themselves. So it may make sense to test them on a few fields, or in a few strips in each field.
"We need to be careful about trying to outguess weather. If we had known last year that we'd have 200-plus bushel corn in many Illinois fields, should we have applied 250 pounds of N to get there? No, our trials showed N requirements to be slightly higher than normal with yield much above normal. But, as always, our productive soil is a reliable partner that can be counted on to release nitrogen through the season. That includes after pollination, when release from the soil, along with N still there from normal fertilizer, can supply what the crop needs the rest of the year.  Does it really make sense to drive through 6-foot corn to make a last application when crop uptake is starting to diminish?"
About the Author(s) Before joining Corn and Soybean Digest, Susan was an agricultural magazine editor for Miller Publishing, a newspaper reporter for Gannett newspapers and Manager, Marketing Publications for Cenex/Land O'Lakes Ag Services. She graduated from Colorado State University with a Bachelor of Science degree in Agricultural Journalism.
Subscribe to receive top agriculture news
Be informed daily with these free e-newsletters
You May Also Like
---