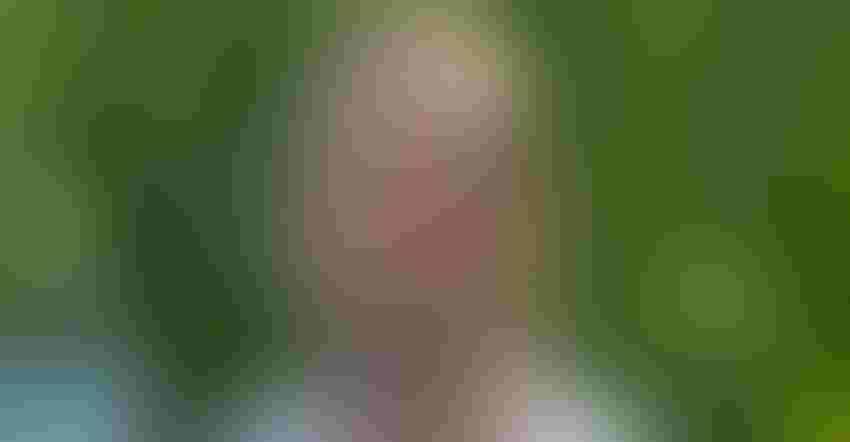 40 YEARS AND COUNTING: Dow introduced N-Serve as a nitrification inhibitor about 40 years ago. A review of hundreds upon hundreds of trials by a researcher reveals interesting results, notes Eric Scherder of Corteva Agriscience.
Nitrogen stabilizer technology has been around for 40 years. But while it's not a new concept, it's still not completely understood. During a recent field day, Eric Scherder of Corteva Agriscience attempted to bridge that understanding gap and underscore why nitrification inhibitors are still important to your bottom line.
Corteva markets N-Serve and Instinct. There are other N inhibitor or stabilizer products on the market today.
Here are eight things Scherder, western region customer technical specialist for Corteva, believes a corn grower should understand about nitrification inhibitors. Part of this information is based on findings from a broad study of all available data on N inhibitor trials worldwide done by J.D. Wolt of Iowa State University in 2004.
1. N stabilizers don't kill bacteria. The active ingredient in nitrogen inhibitors inhibits bacteria in the soil from converting ammonium into a form more readily lost to the environment. It doesn't kill bacteria. The effect doesn't last forever, either.
2. The goal is keeping N in the root zone longer. Tests with and without stabilizers over the years indicate that the product helps keep more nitrogen in a zone within the soil where roots can access it for a longer period than if the stabilizer were not present. However, eventually conversion will occur, and nitrogen will be in a form more subject to loss. Keeping N in the root zone longer reduces environmental impact, Scherder says.
3. Stabilizers increased N retention in multiple studies. Wolt found that nitrogen retention in the soil over a specified period was 28% higher when an N inhibitor was included with ammonia compared to when it wasn't included.
4. Yield increased consistently over time. The numbers average out to a 7% increase in corn yield when N inhibitors are used with fall applications. Even with spring applications of nitrogen, the average yield increase is 5%.
5. Leaching of N dropped by 16%. This was an average decrease over time. Nitrogen loss by leaching was measured in trials where N was stabilized with a nitrification inhibitor vs. trials where no inhibitor was added with the N.
6. Use of an inhibitor resulted in less greenhouse gas emissions. Wolt's study of published research indicates a 51% decrease in greenhouse gas emissions where an inhibitor was used vs. where it wasn't.
7. An inhibitor plus manure extended availability of N. Studies show that if an N inhibitor is included with fall or winter applications of manure, the nitrogen component will be available for six to eight weeks longer in the spring.
8. There are no resistance issues with N inhibitors. Unlike with herbicides and some other products, resistance to inhibitors has yet to be documented, Scherder says. He believes that's because the bacteria aren't killed in the process. Since bacteria aren't killed, there isn't selection pressure for inhibitor-resistant bacteria.
Subscribe to receive top agriculture news
Be informed daily with these free e-newsletters
You May Also Like
---