5 Agriculture stories to read, July 11, 2014
5 Agriculture stories to read, July 11, 2014
This installment of 5 Agriculture stories to read reminds growers to adhere to herbicide rotation, and offers new research about using clover as a nitrogen source for corn. There is also help for making farm bill decisions regarding yield updates, and information on GMO safety and labeling, and the consumer's willingness to pay for it. Finally, read about a farmer who lost his cell phone in a grain bin, and had it turn up in Japan.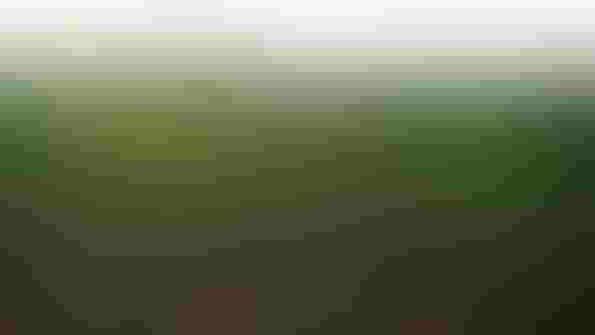 1. Herbicide rotation intervals. When spraying weeds in corn and soybean fields, it's critical to follow rotation intervals for herbicides. Aaron Hager, associate professor, University of Illinois, says that adhering to the rotation is particularly important with late-season herbicide applications.
These intervals are established to reduce the likelihood that herbicide residues will persist in sufficient quantities to adversely affect the rotational crop.  Some herbicide rotational restrictions are based solely on time, while other factors, such as soil pH and the amount of precipitation received after herbicide application, can influence the length of the crop rotational intervals.
Read more about herbicide rotation from U of IL.
2. Clover helps corn growth. Researchers from the University of Georgia are using clover to help the corn grow, instead of applying nitrogen. 
3. Farm bill decisions. Part of the 2014 Farm Bill allows a one-time option for farmers to update their farm's payment yield for covered crops. The University of Illinois offers farmers decision framework and comparisons of relevant yields to help decide whether or not to update.
Although payments yields will be used only for the Price Loss Coverage (PLC) program for 2014 through 2018 crops, all owners can update payment yields and are encouraged to take advantage of this option.  These payment yields may be used by future farm bills.
The decision appears to be straightforward:  update yield if the updated yield exceeds the current counter-cyclical yield.
Read more about the 2014 Farm Bill decisions from U of IL.
4. GMO labels. Are GMOs harmful? Are consumers willing to pay more at the grocery store to have GMO foods labeled? These are just two of the questions Holly Spangler, Farm Progress editor, author and blogger, addresses in her recent series about GMOs.
Read more about Spangler's series and the expert opinions.
5. Lost cell phone turns up half way around the world. An Oklahoma farmer lost his cell phone in a grain bin last fall. Like most of us would, he figured it was gone for good. Until he got a call from a man in Japan who found it.

You might also like:
Tips for giant ragweed control
Trends in federal conservation spending
About the Author(s) Jen grew up in south-central Minnesota and graduated from Minnesota State University, Mankato, with a degree in mass communications. She served as a communications specialist for the Minnesota Soybean Growers Association and Minnesota Soybean Research and Promotion Council, and was a book editor before joining the Corn & Soybean Digest staff.
Subscribe to receive top agriculture news
Be informed daily with these free e-newsletters
You May Also Like
---