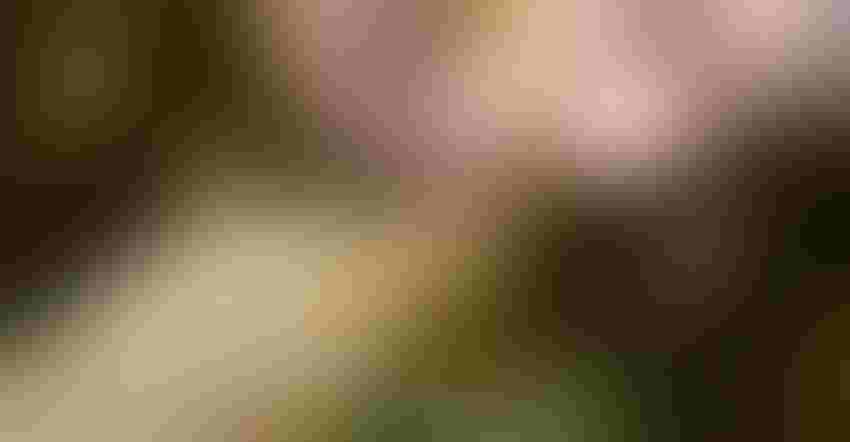 FORGOTTEN PART: The peduncle is a short plant part connecting the ear to the stalk. Its length, largely tied to genetics, determines whether ears stay upright or droop at maturity.
Tom J. Bechman
Every lesson we learn is important, but certain lessons can have a major effect on future corn yields. The 2022 growing season taught several lessons to those who were paying attention.
Here are three key lessons picked up by observing what happened in various cornfields this year. See if these can help you plan better for 2023:
1. Pay attention to plant populations. We need to pay more attention to hybrid genetics that affect their agronomic characteristics. Increasing plating populations sets your field up for higher yield. Plan on increasing your planting population gradually every year until you feel optimum population for your soil types has been maximized.
Plant population may vary by field depending on soil type, organic matter, drainage and historical yields. You cannot increase yield much without enough ears per acre to achieve your yield goals. Simply put, you need more ears if you want more yield.
2. Learn about new hybrids. Seed companies are always trying to improve hybrids to improve your yields. How do you keep up with new hybrids every year? One good way is to attend the field days in your area. Go to learn about agronomic traits of each hybrid suitable for your farm.
Seed companies usually plant current products and newer hybrids as a demonstration for farmers to examine at field days. These field days are usually held after the completion of grain-fill, allowing you to compare not only the plant and ear height, tassel types, and brace roots, but also ear characteristics. Ask first to make sure it's OK; then peel husks back, and check out number of kernel rows, kernel depth and texture.
I don't know any other type of products where companies give customers that much opportunity to "kick the tires" before buying their products. If we don't use these opportunities for learning about new hybrids, it's our own fault.
3. Discover a new plant part: the peduncle. We have not paid enough attention to a small part of the corn plant that played a very important role this year. The plant part attaching the ear to the stalk has a weird name: peduncle.
The peduncle is more important than many realize because it plays a very important role in the plant's physiology. All nutrients and water must pass through the peduncle to the ear.
Its length determines whether ears stay close to the stalk or bend over to reduce chances of bird damage. All husks are attached to the peduncle. It should stay attached firmly to the ear to prevent ear droppage. If the peduncle is so short that the ear stays tight and close to the plant, birds and insects have a picnic every day.
If there is lots of rains and temperatures are favorable for ear molds like fusarium and gibberella, we can have a serious problem. That happened in some fields this year. Grain may not be accepted by certain elevators. Corn infested with mold is more difficult to store.
Nanda is director of genetics for Seed Genetics Direct, Jeffersonville, Ohio. Email [email protected] or call 317-910-9876. Please leave a message.
About the Author(s)
Subscribe to receive top agriculture news
Be informed daily with these free e-newsletters
You May Also Like
---