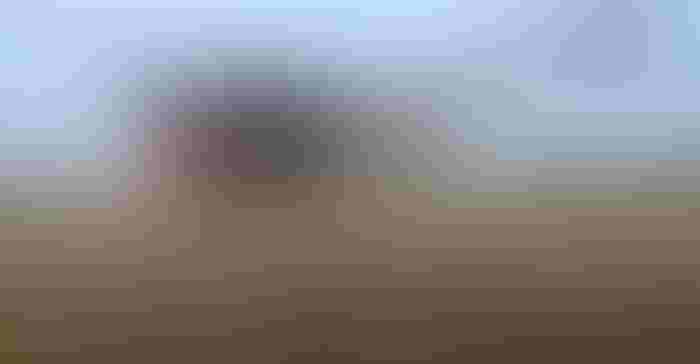 USDA records will show that U.S. farmers produced a good corn crop in 2021. If someone looks back 10 years from now and that's all they see written about the 2021 season for corn, they might assume it was a walk in the park to good yields. That assumption misses the mark, leaving out the true story about overcoming lots of challenges in what was another "anything but normal" weather year in many locations. Too much rain, too little rain, too cold, too hot — 2021 had it all, depending on where you live. And if you were one of the unlucky few, you may have seen it all!
So, how did corn yields still turn out reasonably well? Dave Nanda, director of genetics for Seed Genetics Direct, attributes this to increasingly better genetics and advanced technology in planting and growing corn.
"Crops tend to withstand stress better than in the past, and farmers have many more tools to work with, including better planter technology, GMO traits and fungicides," Nanda says.
Here are Nanda's takeaways from the season. Refer to the pictures to relive 2021 from a corn plant's point of view. Apply what you learn for 2022's corn crop.
Planting season challenges. For some, it was a dry start. For many, plenty of wet weather occurred in April and May. For almost everyone, parts of late April and very early May were unseasonably cool.
"That affected germination and emergence in some fields, depending on when you planted," Nanda says. "There were unusually long emergence delays in some fields. However, corn plants which were up weren't growing well either. End-of-year results indicate that while these delays tended to mean plants with smaller ears, it wasn't as consistent or as severe as you might think."
Nitrogen losses. Some areas saw nitrogen loss due to denitrification as rains continued into June and returned in early July in many areas. "Plants showed signs of nitrogen deficiency in some fields earlier than they should have," Nanda says. "It was typically in spots without tile where soils were saturated too long."
Nitrogen wasn't the only deficiency noted in many fields in 2021, Nanda says. Sulfur deficiency symptoms also appeared, and sometimes lingered well into the season.
Disease issues. Gray leaf spot appeared in mid-July in some fields. Growers who sprayed likely held it in check for a long period, Nanda says. After a long dry spell, rains returned late, and tar spot, gray leaf spot and other diseases took off late in the season.
Dry weather impacts on grain fill. Five or more weeks of dry weather, even in locations that were in good shape or too wet earlier, ran from late July to late August in many areas. Grain fill was affected. "Ears we checked had sufficient kernel depth, but the plumpness wasn't there," Nanda says. "That likely took off some bushels in some fields."
Subscribe to receive top agriculture news
Be informed daily with these free e-newsletters
You May Also Like
---