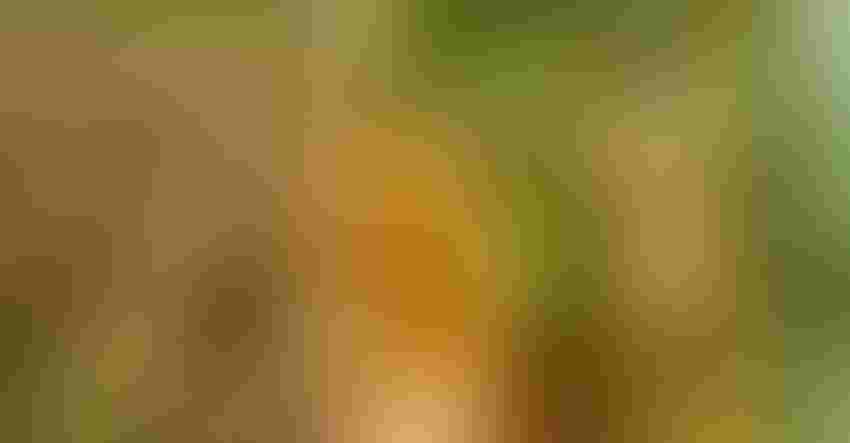 Charles City, Virginia, grower, David Hula is the 2019 National Corn Yield Contest winner, producing the highest yield on record – 616.1953 bushels per acre. The National Corn Growers Association has hosted the yield contest for over half-a-century.  
"While adverse growing conditions impacted most farmers, improved seed varieties, advanced production techniques, and innovative growing practices allowed corn growers to achieve many impressive yields across all categories again this year," according to an NCGA release.
The 27 winners in nine production categories had verified yields averaging more than 383 bushels per acre, compared to the projected national average of 167 bushels per acre in 2019. While there is no overall contest winner, yields from first, second, and third place farmers overall production categories topped out at 616.1953 bushels per acre, according to NCGA.
See, Corn growers hopeful for average crop
Southwest Farm Press caught up with a few of the other first-place winners who farm in Texas, Oklahoma and New Mexico, to see what key management practices they attribute to their winning yields.
Grower: Todd Mason
City: Goodwell, Okla.
Farming Years: 26 years
Additional Crops: Cotton, wheat, milo and soybeans (some years)
Production Category: Conventional Irrigated
Hybrid Brand: Pioneer P1828AM
Yield: 291.7778
Success Factors: "Fertilizer. Not only the kind of fertilizer but timing. We apply fertilizer at different times throughout the growing season. Some we apply before we plant and some with the planter. Then we spread fertilizer after the planter and some through our pivots.
I have precision planting on my planter. It's important to space your seed right and to get a stand where the corn is close together. Precision planting is good at avoiding skips, not having any doubles, so we are meticulous about how our planter is set."
Grower: Michael Stokes
City: Pauls Valley, Okla.
Farming Years: 12 years
Additional Crops: Wheat, soybeans and alfalfa
Production Category: Conventional Non-Irrigated
Hybrid Brand: Pioneer P1464VYHR 
Yield: 156.6858
Success Factors: "Luck. With the weather we had, this year, it was luck. In the same area where I farm, some fields were completely drowned out. We got 25 inches in one month. (Annual rainfall is normally about 25 inches.)
"But it starts with your seedbed. You've got to baby it from the time you put it in the ground until you harvest it. You've got to nurture it. We've constantly got a sprayer running over it, putting fertilizer out. But this year we had fields that never got a drop of chemical on them, never got a shot of atrazine or a shot of Roundup. Nothing. Because we couldn't get in the field."
Grower: Austin Sage
City: Texline, Okla.
Farming Years: 10 years
Additional Crops: Certified seed wheat and hay
Production Category: Strip, Min, Mulch, Ridge-Till Irrigated
Hybrid Brand: Pioneer P1828AM
Yield: 296.2262
Success Factors: "Management and the amount of time spent in the field scouting. You've got to keep your eye on it and be aware of your surroundings and the kind of pests attacking the plants. Mites were a big problem this year due to a hot, dry year with no rain. Typically, we receive 12 to 18 inches, whereas this year, we only received about 10 inches or less."
Grower: Ryan Garcia
City: Farmington, New Mexico, Navajo Nation
Farming Years: 8 years
Additional Crops: Alfalfa, pinto beans, winter wheat, potatoes.
Production Category: Strip, Min, Mulch, Ridge-Till Irrigated
Hybrid Brand: Pioneer P0801AM
Yield: 311.3209
Success Factors: "Our highest yield was in 2017, 344.26 bushels. We hold the highest yield for New Mexico for that year. We didn't yield as much this year.
"The key to higher yields starts with your land prep, how you prepare the soil. In 2010, we got aggressive with our soil sampling. I think it gives us a good understanding of the micronutrients we tend to miss.
"We've got to focus on how far that seed is going to go down if we are going to be planting in sand. We do have clay; we try to pick a field with sandy-loam soil to plant a high-quality seed. We make sure we dig down and break up the soil, but we also add the correct nutrients back in proportionate sizes, fixing ratios from either Pioneer and DeKalb. We get good help from them to break down the soil nutrients and what is actually needed to reach those nutrient goals.
"But also, lots of research; knowing what we did before and comparing it to what we are going to do."
Grower: Tommy Cartrite
City: Sunray, Texas
Farming Years: 47 years
Additional Crops: Cotton
Production Category: Conventional Irrigated
Hybrid Brand: Pioneer P1828AM
Yield: 313.4765
Success Factors: "Population. Having the right hybrid, fertility and managing insects and using fungicides.
"Fertilizer placement is important. Banding phosphate is the biggest yield booster, but we've been doing that for a long time. We strip-till, and since phosphate doesn't move, to get it down where the roots can use it, we put a narrow strip, 10 to 12 inches in the strip.
"This year has been a tough year for us. It was cool and wet, so we were late planting, and then harvest was the same deal. We lost all of our irrigated cotton, and that went into our corn, as well."
Grower: Brian Fink
City: Cost, Texas- The "Come and take it," city. Where the first shot of the Texas Revolution was taken.
Farming Years: 39
Additional Crops: Corn, wheat
Production Category: Strip, Min, Mulch, Ridge-Till Non-Irrigated
Hybrid Brand: Pioneer P1366YHR
Yield: 174.9076
Success Factors: "Rain, more than anything else. Other than that, timely nitrogen application. I also did a ridge-till. I no-tilled in the stale stalks from last year and then ran a sweep through putting out nitrogen in April to throw a ridge back up. I did as much as I could to conserve my moisture. I think all of that helped me get a good yield this year.
"At planting time, we were wet, so I chose to no-till into the old stocks to conserve moisture, but because of the established rows, I was able to plant, even with the wet conditions, and I got my crop in early and got it established and going well. But since July 1, it's been dry. We're having a dry fall. Establishing our pasture for cattle has been tough because we're not getting any rain."
Winners receive cash trips or other awards from participating seed, chemical, and crop protection companies who sponsor the contest. NCGA will honor the winners at a banquet during Commodity Classic 2020 in San Antonio, Feb. 26-29.
About the Author(s)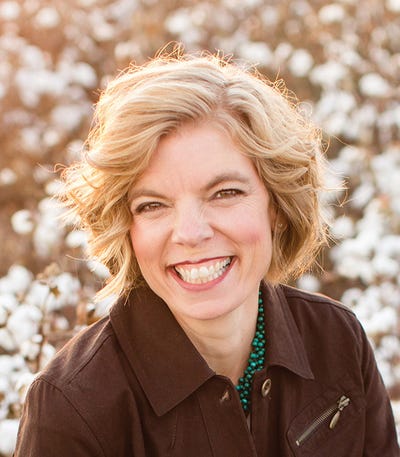 Editor, Southwest Farm Press
Shelley Huguley has been involved in agriculture for the last 25 years. She began her career in agricultural communications at the Texas Forest Service West Texas Nursery in Lubbock, where she developed and produced the Windbreak Quarterly, a newspaper about windbreak trees and their benefit to wildlife, production agriculture and livestock operations. While with the Forest Service she also served as an information officer and team leader on fires during the 1998 fire season and later produced the Firebrands newsletter that was distributed quarterly throughout Texas to Volunteer Fire Departments. Her most personal involvement in agriculture also came in 1998, when she married the love of her life and cotton farmer Preston Huguley of Olton, Texas. As a farmwife she knows first-hand the ups and downs of farming, the endless decisions that have to be made each season based on "if" it rains, "if" the drought continues, "if" the market holds. She is the bookkeeper for their family farming operation and cherishes moments on the farm such as taking harvest meals to the field or starting a sprinkler in the summer with the whole family lending a hand. Shelley has also freelanced for agricultural companies such as Olton CO-OP Gin, producing the newsletter Cotton Connections while also designing marketing materials to promote the gin. She has published articles in agricultural publications such as Southwest Farm Press while also volunteering her marketing and writing skills to non-profit organizations such a Refuge Services, an equine-assisted therapy group in Lubbock. She and her husband reside in Olton with their three children Breely, Brennon and HalleeKate.
Subscribe to receive top agriculture news
Be informed daily with these free e-newsletters
You May Also Like
---