2016 Corn outlook: Diseases and insects
2016 Corn outlook: Diseases and insects
Think DifferentFoliar diseases like gray leaf spot and NCLB may have added pressure due to inoculum from 2015. If you saw foliar diseases in 2015, select hybrids that can help resist the specific disease.Keep ahead of rootworm in corn-on-corn fields, and monitor resistance to traits.A big takeaway is a concern with farmers who have been cutting back on applications to control insects or diseases. Look at how applications can help boost ROI and not just at the upfront costs of making those applications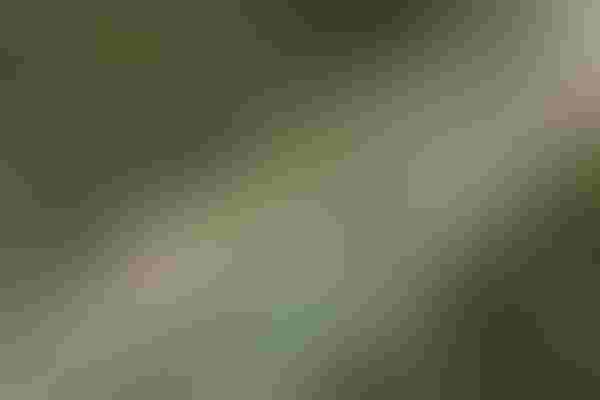 Excessive rainfall during the 2015 growing season managed to keep many insects at bay across the Midwest, but not disease. In fact, several experts recommend keeping a close eye on cornfields that had gray leaf spot and northern corn leaf blight (NCLB), due to more inoculum left behind that could have a larger impact in 2016.
We obtained pest reviews from WinField agronomists from seven Midwest states, as well as some university entomologists/plant pathologists, to compile this outlook.
A big takeaway, cited by numerous sources, is a concern with farmers who have been cutting back on applications to control insects or diseases. "They need to look at how applications can help boost ROI and not just at the upfront costs of making those applications," says Ryan Wolf, WinField agronomy manager from Sheldon, Iowa.
Farmers should take field history into account in 2016 regarding both insect and disease risks, adds Kevin Sloane, technical seed manager for WinField in Viroqua, Wis. "Make specific plans on a field-by-field basis to increase odds for better return on investment, especially with current low commodity prices."
2015 disease challenges
Regarding corn diseases, gray leaf spot and NCLB became the biggest challenges to yield. "By understanding a hybrid's response to fungicide, many farmers were able to treat their most responsive hybrids appropriately to gain benefits," says George Watters, agronomist for WinField in Noblesville, Ind.
In Ohio, the wet weather increased diseases early, like NCLB and gray leaf spot. Farmers who made fungicide application at the VT growth stage saw a significant positive response, as much as 20 bushels per acre, according to WinField agronomist John Smith, Ashville, Ohio.
Illinois corn growers also saw NCLB come in early, but it didn't develop as the crop matured. "We always get gray leaf spot, too, but farmers know it and spray when they see it," says Bob Beck, WinField agronomist in Chatham, Ill.
Iowa farmers saw more disease than insect pressure in 2015, with primary diseases being NCLB, gray leaf spot and Goss's wilt. "Hybrid selection is critical in managing Goss's wilt, while a fungicide application at tasseling can be key to controlling NCLB," says Wolf. "Some farmers enjoyed 30-bushel yield advantages by making optimal hybrid selections and applying fungicides," he adds.
In the upper Midwest, Wisconsin reported higher-than-normal disease pressure from NCLB and anthracnose, but favorable conditions last fall allowed farmers to harvest quickly to prevent the disease from spreading and causing additional loss, says Sloane.
In Minnesota, NCLB was the biggest threat, appearing late after tasseling and after the normal fungicide application timing. According to Jon Zuk, WinField agronomist from Hayfield, "Farmers that didn't apply fungicide earlier (at V5 or VT) likely suffered serious loss." (See related story for fungicide yield results.) University of Minnesota plant pathologist Dean Malvick reports that while NCLB caused minimal yield loss in 2015, it is the disease to watch for in the future.
Goss's wilt was the No. 1 corn disease in South Dakota in 2015, with NCLB surfacing in more sensitive hybrids, says Wolf. "Fungicide applications at tasseling offered good return on investment."
Two new diseases
Making a first-time appearance in the Midwest (northern Illinois, Indiana and possibly Ohio) is a tropical fungal disease called tar spot, common in Mexico, South America and the Caribbean. It isn't known yet how it arrived here, but spores can travel by water and wind so perhaps a tropical storm brought it north. Tar spot is known to cause yield loss in cool, humid, high-elevation conditions, but plant pathologists currently doubt it will survive Midwest winters. And fungicide effectiveness on it is yet unknown.
The second new disease to appear in Illinois is bacterial stripe, a viral disease that resembles Goss's wilt and Stewart's wilt. It becomes more severe in wet, humid weather, and previous infections of the disease in the 1970s in the western Corn Belt showed no real yield impact. Viral diseases are best controlled through hybrid selection, as fungicides are ineffective.
Insect challenges
While corn rootworms continue to remain most prevalent in corn-on-corn fields, excessive rainfall in various parts of the Midwest drowned out larvae and prevented later rootworm adult pressure, according to agronomists and entomologists.
As Purdue entomologist Christian Krupke reported in June:
"Rootworm larvae throughout most of the state starting hatching in late May to early June, just as rains have been saturating much of the state's soil. Newly hatched larvae that are still embedded in roots will generally not survive in submerged or heavily saturated soil after a day or two. The warmer the soil, the more rapidly these stressed larvae die. In short, it's a very bad week to be a rootworm in the Midwest."
Along with this unique rootworm drowning event was another – the reoccurrence of European corn borers that was noted by Sloane. While corn borers have almost seemingly disappeared due to effective use of Bt corn, entomologists in Minnesota and Wisconsin report higher numbers in areas where there are significant amounts of corn planted without the Bt trait.
More conventional and glyphosate-tolerant (only) hybrids are being planted in South Dakota, says Wolf. "In 2015, European corn borer was evident in these fields, and even in Genuity VT Double PRO or SmartStax fields because of the refuge-in-a-bag component. I saw more corn borer pressure than I have in the last four or five years because of the different traits we're using," he adds.
University of Minnesota Integrated Pest Management specialist Bruce Potter and entomologist Ken Ostlie reported "slight corn borer damage in non-Bt corn demonstrates corn borers are still around, but a temporary increase in non-Bt corn acreage should not dramatically increase the risk of damage. Planting corn without Bt corn borer protection should be relatively low risk. Any risk can be reduced if you scout fields and apply a labeled insecticide where needed."
Stink bugs were the most prevalent insect pest in Indiana during 2015, feeding on seedling corn, especially in no-till fields or fields that contained overwintered weeds or cover crops. "A number of farmers used preemergence applications of insecticides, often applied with fertilizer or herbicides to battle the problem," says Watters. He expects stink bugs will continue to be a problem, especially for no-till corn growers. "Every year, stink bug populations seem to get a little bigger and we have a little more pressure."
Rootworms adapt to traits
Bt CRW transgenic hybrids continue to, in most cases, provide reliable control. However, western corn rootworms have shown resistance to the Cry 3Bb1 and mCry3A proteins in some Iowa and Illinois cornfields. Resistance is also suspected in other Midwest states including Wisconsin.
Farmers must follow Insect Resistance Management (IRM) refuge plans mandated by EPA for each Bt hybrid. Refuge requirements are an important resistance management technique. Follow the specific refuge requirements, available from all seed company representatives. Also, check out this University of Wisconsin IPM Decision Aid on managing rootworm Bt resistance: http://bit.ly/ManageRootwormResistance.
2016 recommendations
Looking ahead to this season, here is a list of priorities to help keep these pests at bay:
Aside from scouting the usual corn insects, be wary of black cutworm in minimum-till and no-till systems.

Watch for armyworm when planting winter cereal cover crops.

Keep ahead of rootworm in corn-on-corn fields, and monitor resistance to traits.

Foliar diseases like gray leaf spot and NCLB may have added pressure due to inoculum from 2015. If you saw foliar diseases in 2015, select hybrids that can help resist the specific disease.

With saturated soils and good snowfall amounts going into spring, pay attention to cool, wet soils and seedling diseases.

With milder winters and snow cover, corn borers may survive in larger numbers, so pay attention if not using Bt traits.
Zuk sees corn rootworm as being the primary corn pest in 2016 since farmers used fewer insecticide applications and planted less CRW-traited corn in 2015 to control costs.
"Scouting and responding to increased rootworm populations will be critical to protect yield. Traits are a substantial investment, so appropriate return on that investment is critical, but don't count on traits alone to control insects. You need to know where the insects are," Zuk says. Sticky traps can help determine when corn rootworm beetles are hatching so insecticide can be applied prior to egg laying.
"Farmers should do their best to reduce susceptibility of crops to diseases and insects, through hybrid selection and crop inputs," says Beck. "Pests are out there. The key is whether the environment is favorable or unfavorable for pests to take hold."
For more stories on corn pests, visit our CSD topic page.
Subscribe to receive top agriculture news
Be informed daily with these free e-newsletters
You May Also Like
---