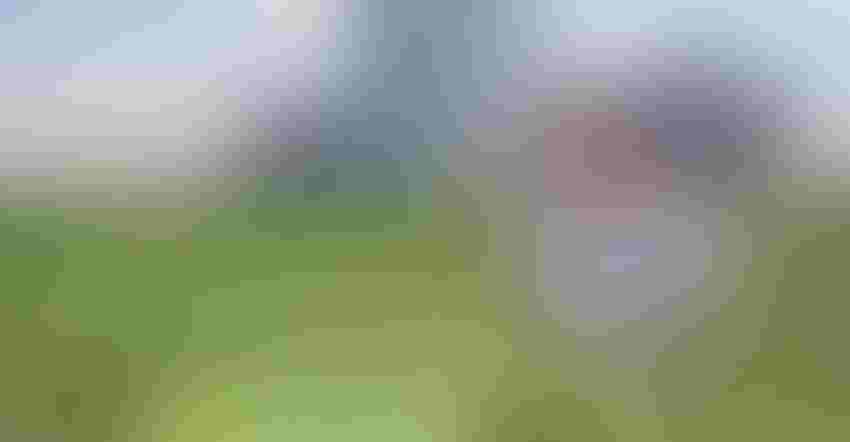 Harvest and marketing benefit from on-farm storage, says Jason Yarbro, Weakley County, Tenn.
"There's money to be made by holding grain," says Weakley County, Tenn., farmer Jason Yarbro. But that's not the only reason Jason, his brother James and their two sons built facilities with storage capacity of 915,000 bushels of corn, soybeans and wheat and why they are looking to add more capacity.
The main storage facility,designed by GSI, handles 915,000 bushels, says Jason, 50, who farms with James, 53, and their two sons, Jason's son, Caleb, 26, and James' son, Addison, 30.
"The family is why we do this," Jason says. "We also have grandkids and we hope they can farm here, too."
In addition to this main cluster of bins, they have another 200,000-bushel capacity "at other locations," Jason adds, as James stops by long enough for a handshake and a photo and then heads off to take care of other chores.
Jason says these bins perform increasingly important roles on the corn, soybean and wheat farm. For one thing, on-farm storage improves harvest efficiency, allowing combines to continue running while a fleet of trucks haul grain and beans the short distance to the bins.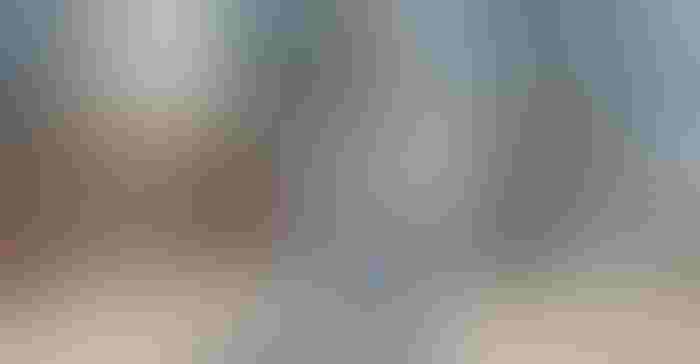 "We also harvest corn at 25 percent moisture and dry it to 16 percent in the bins," Jason says. "We get better yields by harvesting at higher moisture."
He explains that shelling the corn early decreases late-season field losses. "Our final yield is better because of the ability to harvest early, dry and store it.
"One reason we built grain bins is that it was getting harder to find enough qualified drivers to run the trucks. Now, we can put it in the bins, dry it and deliver later. But we're still looking for truck drivers. When the six or seven retired drivers we have now fully retire, I don't know what we will do."
He says, initially they expected the bins would allow them to get by on fewer trucks. "Nope. We're running 10 and looking for another one. But we've grown, added more acreage."
They did eliminate a combine. "We were shelling corn with three combines. Now, we have two new ones with bigger headers." They have a third combine they use when they cut soybeans.
Market Aid
Jason says on-farm storage aids marketing, especially wheat. "Wheat pays more to hold than other grains," he says. "We can pick up 60 to 70 cents a bushel carrying wheat. We have one bin, 120,000 bushels, filled with wheat."
They market on the board. "When the market gets to our targeted budget we will begin hedging grain," he says.
"We try to use a combination of the market carry and local basis to capture a 40-cent gain on local market prices on our corn. Some years we can, and some years we can't.
"When we see a profitable price, we pull the trigger and deliver out of the bins. We will sell a lot at one time if the market is right.
"We store beans if we have to. Last year, the basis got so wide, so we had to bag a lot of beans. We're just now hauling some off." They bag soybeans if they fill up storage bins. "We used to bag grain all the time before we built the bins," Jason says. "Quality holds up pretty well, but we like to move them off the ground by January."
As they continue to grow and make room for another generation, they will expand storage capacity. "Our future plans are to build three more 300,000-bushel bins. If the operation grows much more, we may need to add another dryer and leg."
They built their first bins — four 120,000-bushel bins — for the 2013 crop, working with Perry Farm Supply out of Palmerville and designed by GSI.
"We just added a 300,000-bushel bin," Jason says. "In 2017, we moved 2.5 million bushels across the scales, in and out. We know there is money to be made by holding grain. But we have to have a crop to hold."
The 2018 crop looks promising. Jason says corn and soybeans look good and they made a good wheat crop. "We will have to deliver some corn to market this fall or bag it," he says. "We have a good crop, so far; we've had good rain."
Jason says he and James are fortunate to work with family. "It is a great joy to farm with my son," Jason says. "My wife, Dava, runs the grain facility. James' wife, Melani, takes care of the bookwork, the payroll and paying the bills. They also drive tractors and go get parts."
One daughter, Heather, is married to a minister and just moved to Louisville. James' daughter, Kate, works at a farmers' co-op and lives nearby. Jason has four grandchildren, Matthew and Sophia, Caleb and his wife Brittany's children; and Scarlett and Jaxson, Heathers two. Addison and his wife Megan, have two, Hutson and Hallie.
"It's just a family farm," Jason says. "We grew up farming and are just trying to honor the Lord in what we do."
Subscribe to receive top agriculture news
Be informed daily with these free e-newsletters
You May Also Like
---