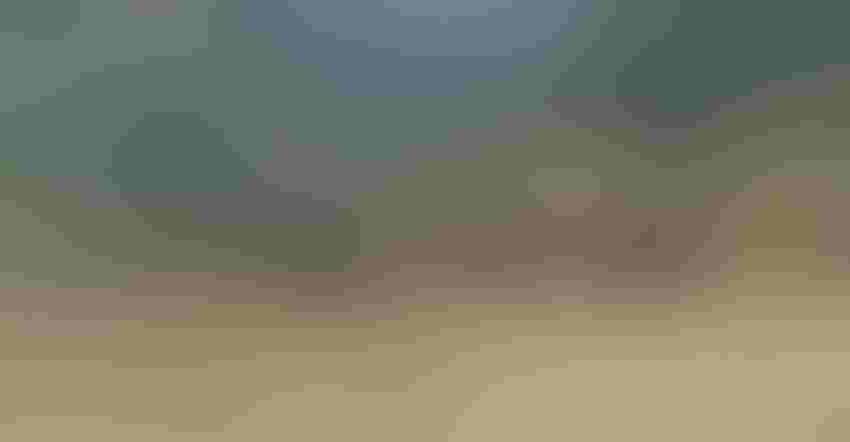 MAKE A DEAL: After 15 months, the Wyoming Stock Growers Land Trust and USDA's Natural Resources Conservation Service have finalized negotiations on an easement deed template, which will aid future conservation efforts.
Willie Vogt
In Wyoming, work by a conservation-minded group has been stalled for 15 months, but no more. Recently, the Wyoming Stock Growers Land Trust and USDA's Natural Resources Conservation Service reached an agreement over a conservation easement deed template; the result will be a restart of the group's effort to push ahead with conservation easements.
The deed template will be for use under the NRCS Agricultural Conservation Easement Program. Negotiations over the deed template began in January 2016, and this caused WSGLT to eventually suspend the organization's purchased easement program with the agency. That partnership has provided nearly $19 million in conservation easement funding, and assisted in closing 37 conservation easements on ag lands in Wyoming over the last 16 years.
In a statement regarding the new agreement, Bo Alley, WSGLT executive director, noted: "To finalize these negotiations represents a huge milestone and allows a path forward with one of our most important conservation funding partners in Wyoming. We reached an agreement that recognizes Wyoming state law and provides our farmers and ranchers with the flexibility they need to manage their operations, while also meeting the purposes and needs of the ACEP program."
Work by WSGLT to create conservation easements serves as a tool to help maintain the land's productive capacity and open character. Through these agreements, landowners are limited in the amount and type of development they can initiate on a property. Landowners continue to retain title to the property and all other rights of ownership, and each easement is tailored to fit the ag operation. Owners are compensated for the easement as part of the program.
Wyoming Gov. Matt Mead was also involved in the negotiations, weighing in on talks at key points throughout the 15-month process. He commented, "Conserving our working land is a priority. We can't take our great places and Western culture for granted."
Digging in on the template
The new deed template, which is approved for use under the 2014 Farm Bill, will be used to conserve thousands of acres around the state. Those ag acres often double as habitat for Wyoming wildlife, and they allow for open migration corridors as the animals pass through to different areas.
Under ACEP, put in place to support conservation of ag lands by offering financial and technical assistance, the NRCS will fund up to 50% of the value of the conservation easement for selected projects. Astrid Martinez, NRCS state conservationist, noted, "Conservation easements play a critical role in protecting working landscapes while providing incentives to landowners …we look forward to our continued partnership with the Wyoming Stock Growers Land Trust, other conservation partners and Wyoming ranchers."
Source: Wyoming Stock Growers Land Trust
Subscribe to receive top agriculture news
Be informed daily with these free e-newsletters
You May Also Like
---