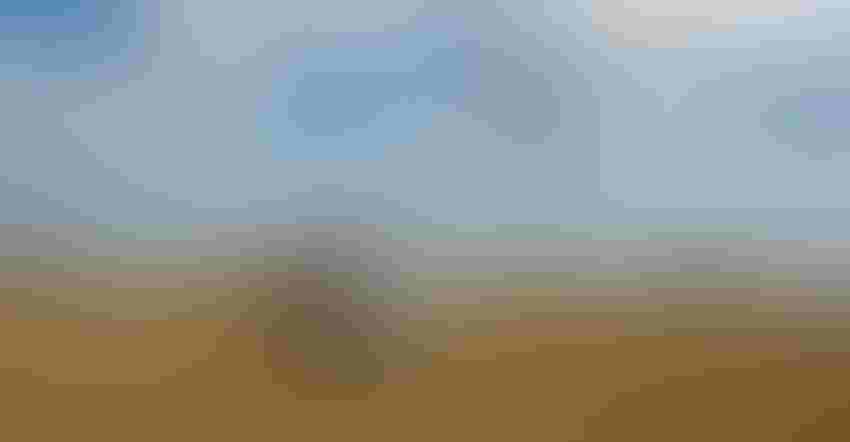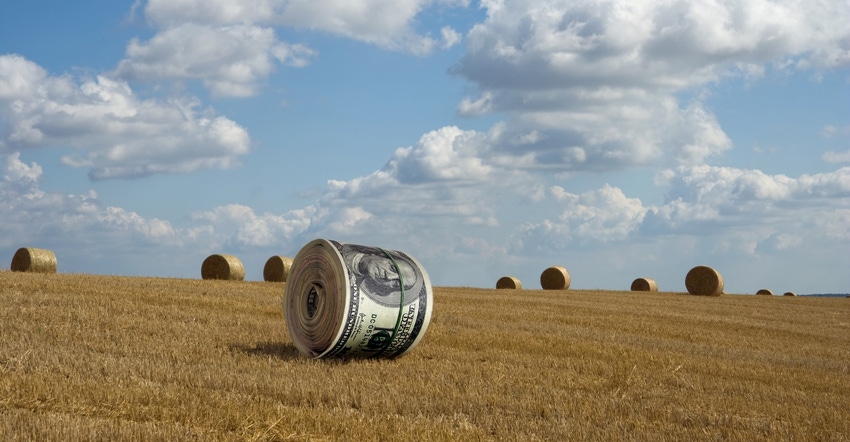 MORE MONEY HEADED TO FARMERS: USDA announced millions more of pandemic assistance for farmers, including targeted funds for biofuel and livestock producers.
iStock
The last increase in conservation program funding occurred in the 2008 Farm Bill, and program dollars have leveled off or decreased since then. As farmers now experience the impact of extreme weather firsthand on the farm, can the government finally offer more dollars to incentivize climate-smart ag choices?
Under current law, the Congressional Budget Office projects farm bill conservation program funding at just over $30 billion for the next five years - fiscal year 2022 through fiscal year 2026. Yet as Congress tries to finalize a big spending package through reconciliation with everyone's wish list, many in the ag conservation space are seeking ahead of the next farm bill to double the baseline spending for conservation in an effort to encourage farmer adoption of climate smart agricultural practices.
"Farm bill conservation programs are routinely oversubscribed. Demand for conservation on 13.8 million acres goes unmet because of inadequate funding every year. Additionally, our current programs meet only a fraction of the need for voluntary conservation on the landscape," according to a letter from 216 groups to Senate Majority Leader Chuck Schumer and Speaker Nancy Pelosi. "That's why we are urging Congress to double the investment in farm bill conservation programs and to ramp up conservation technical assistance funding in a corresponding manner."
Related: Farm bill conservation funding fight going on now
As the bipartisan infrastructure and "human" infrastructure bills take shape on Capitol Hill, the groups note, "Action this year on the climate and infrastructure bill represents the best opportunity in decades to meet farmer demand for conservation programs."
Ferd Hoefner, who serves as a policy consultant, says doubling the farm bill conservation baseline would take more than $50 billion (assuming a 10-year scoring window), but $50 billion nonetheless would be a very significant investment. 
"The budget reconciliation bill, if it includes funding of this magnitude, will bring the supply of dollars into closer alignment with current farmer/rancher/forester demand to participate in the programs, while substantially improving agricultural performance with respect to climate resilience, water quality, soil health, and soil, water and energy conservation," Hoefner says. "Combined with increased funding for agricultural research, renewable energy, and regional food systems, the reconciliation bill would represent the most aggressive federal action to date to advance agriculture's role in helping to mitigate climate change and improve farm and ranch resilience."
The National Milk Producers Federation and the National Council of Farmer Cooperatives led a coalition of 12 leading agricultural and conservation organizations in sending a letter to Congressional leaders also asking for a boost in climate-smart ag investments. The groups support efforts to increase spending on conservation incentives, including strong technical and financial assistance, as part of upcoming infrastructure-related legislation.
In the letter the groups state currently, USDA conservation financial incentives and technical assistance provide producers with voluntary, incentive-based assistance to carry out multiple stewardship practices on their operations. Programs also support partnerships between farmers and conservation groups to improve natural resources in targeted areas. "However, more can be done to emphasize innovative approaches that can yield meaningful environmental benefits, including manure and feed management or carbon benefits in the case of soil health. We also know that effective programs that support climate smart agriculture are highly oversubscribed," the letter says. 
"America's farmer co-ops and their producer-owners stand ready to help address the global challenge posed by climate change. Increasing conservation funding for climate-friendly farming practices is essential to giving them the tools they need to do that and to continue their stewardship of our shared natural resources," says Chuck Conner, president and CEO of NCFC. 
Organizations joining NMPF and NCFC on the letter include the Agricultural Retailers Association, American Seed Trade Association, CropLife America, National Association of Conservation Districts, National Association of State Departments of Agriculture, National Association of Wheat Growers, National Farmers Union, National Potato Council, Produce Marketing Association and U.S. Apple Association.
In mid-June, the AGree Climate, Food, and Agriculture Dialogue or CFAD — a diverse and bipartisan group of producers, food and agriculture companies, called for Congress to provide USDA a three- to five-fold increase in new funding for conservation programs in order to expand adoption of conservation practices as quickly as possible on working lands. The 2021 fiscal year budget for the Natural Resources Conservation Service's conservation programs is $3.9 billion, therefore CFAD suggests increasing funding to between $11.7 - $19.5 billion to accomplish climate goals.
CFAD recommends that to maximize effectiveness, USDA should adjust existing programs by fast-tracking conservation plans and contracts for scalable practices such as cover crops, conservation tillage, livestock manure management and irrigation management. Creating bundles of climate practices will, when combined, decrease emissions, increase mitigation, yield co-benefits for nature, and provide long-term farm resiliency, CFAD notes. 
In a spring Farm Futures survey of just over 1,000 farmers, 41% "completely or somewhat" supported public or private programs that would compensate their farm for engaging in climate-friendly practices. Three out of ten say they "somewhat' supported the idea, but 29% had not much, or no support, for the concept.
The government may have an important role in providing transition payments for producers adopting new conservation practices, CFAD says. Producers transitioning to new conservation practices may experience temporary declines in farm profitability (e.g., no-till has a 5–7-year transition period), during which the ecosystem benefits of practices are also not fully realized and cannot be monetized. USDA's organic transition payment program could be expanded to include a conservation transition payment to support producers as they make this transition.
Another important tool comes from crop insurance discounts, which USDA rolled out earlier this summer to those producers who planted cover crops. Not all farmers utilize crop insurance, so this strategy is not a silver bullet and must be combined with other strategies to reward early adopters for the ecosystem services they provide, CFAD notes.
Related: Crop insurance needs to recognize conservation practice benefits
But just because Congress is willing to pay farmers for actions, there will be a time when the public asks whether that investment is worth it.
"Measuring and monitoring the outcomes of conservation programs and practices will build the confidence that programs are delivering the public benefits they promise," CFAD says. "Ultimately, expanding, improving and targeting existing conservation programs can build the business case for climate-smart agricultural practices and drive the management changes needed across millions of acres of U.S. working lands."
Subscribe to receive top agriculture news
Be informed daily with these free e-newsletters
You May Also Like
---