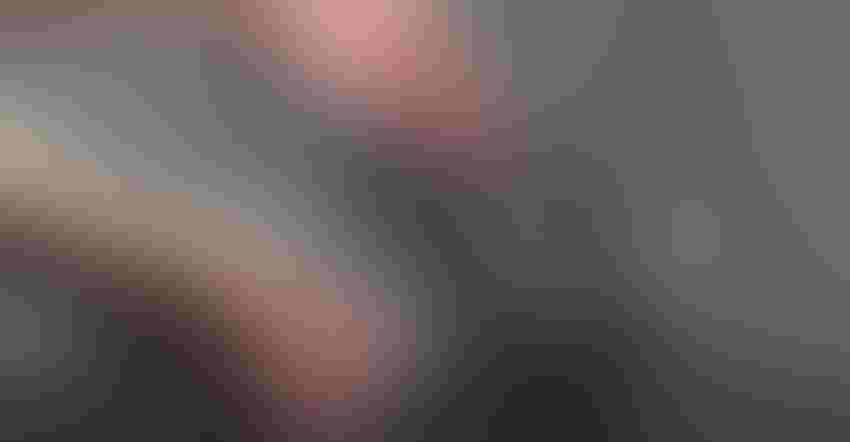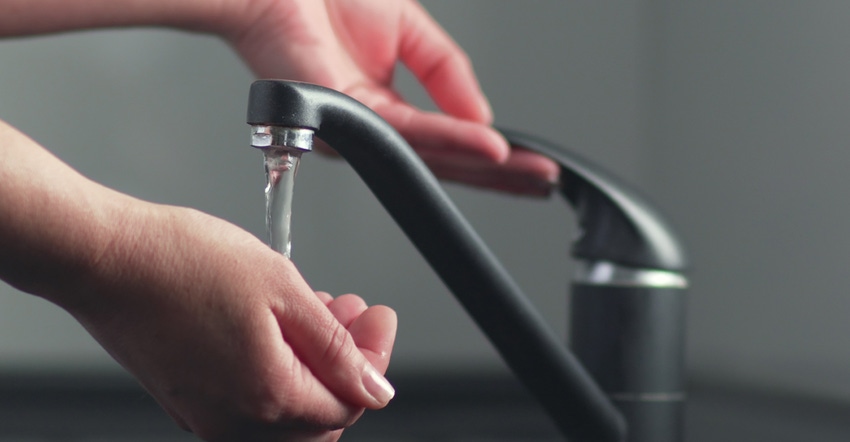 TESTING: The Iowa Rural Drinking Water Survey shows most wells haven't been tested consistently. It is recommended to test annually if your household has water from a private well to avoid any problems which may arise.
zefart/getty images
If you are among the 230,000 to 290,000 Iowans who rely on a private well for your drinking water and live in one of the 90% of such households that didn't test your well water last year, it's time to test.
The Conservation Learning Group (CLG) and Center for Agricultural and Rural Development (CARD) at Iowa State University collaborated on the Iowa Rural Drinking Water Survey of some 8,000 Iowa households. The group and the center recently published a report and infographic citing some concerning statistics about drinking water quality testing and avoidance of nitrate consumption by users of private wells.
Key findings included in the report
Despite free testing being available, only 10% of households tested their water quality in the last year.
While 70% of households report using water filters, just 10% report having a filter that can remove nitrate.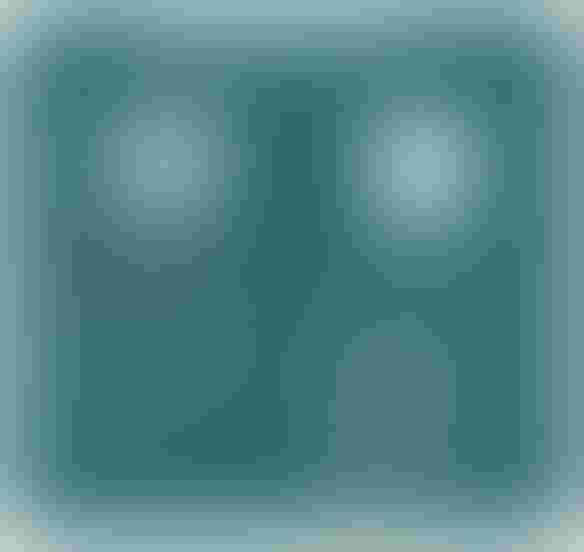 A third of households are at high risk of nitrate exposure due to a lack of testing, filtering or bottled water use.
"This survey provides a unique data set that helps us begin to understand how individuals and households perceive water quality, what they are doing to avoid exposure to contaminants, and whether they test their water with any regularity," says Gabriel Lade, a primary researcher on the study for CARD and assistant professor of economics at Macalester College. "It's easy for researchers to sample and test groundwater, but it is tough to get a clear picture of what is coming out of people's taps — and more importantly, what they are drinking."
Public water versus private water
Jamie Benning, ISU Extension and Outreach assistant director for agriculture and natural resources extension and co-author of the report, noted that the regulatory disparity between private and public water sources in Iowa is an area of concern.
Public water systems in Iowa are well-regulated regarding water quality testing for contaminants such as bacteria and nitrate, and there are treatment requirements when unacceptable levels are detected. There is no such regulatory framework for private wells. Testing is the responsibility of the owner and is only required at the time of construction, major renovation or closing of a well.
"We are hopeful that this report and data will encourage policymakers to think about how we promote and encourage private well water testing through policies which can increase funding to counties that have been successful in using their funds, while maintaining flexibility to help counties that have had less success," Benning says. "Ultimately, we want to raise awareness among well water users and encourage testing so they can make informed choices about their water consumption."
Test, avoid, protect (TAP)
The Iowa Department of Natural Resources recommends testing well water for bacteria and nitrate at least once a year, and testing for other pollutants like arsenic at least once during a well's service life. Grants to Counties is one program open to Iowa counties to fund free well water testing. Other free local and statewide resources are available, and most are underused. The first stop to learn more about testing in your area should be the county environmental health office.
"We understood that under a voluntary testing structure, there would be some owners and users who didn't test their well water on a regular basis; but when analyzing the survey data, the percentage of households at risk of nitrate consumption was alarming," Lade says.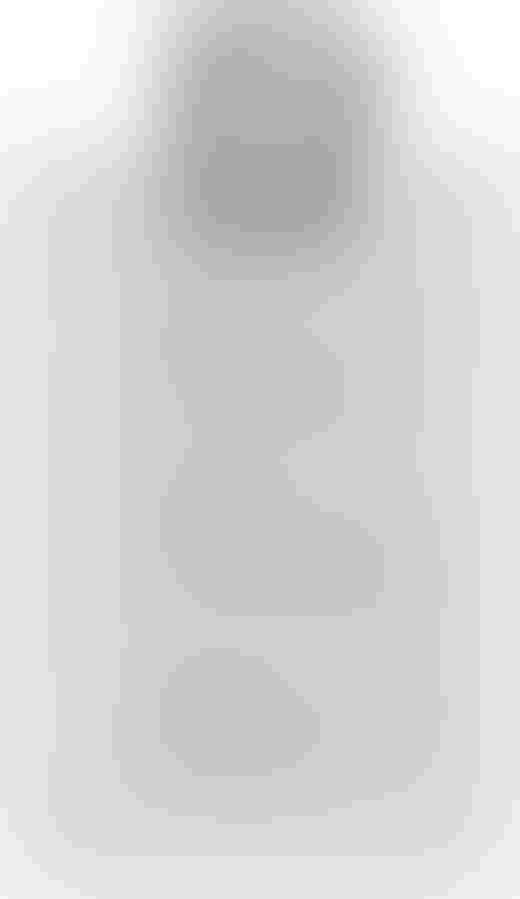 In many situations, avoiding a problem is not always the best solution. When it comes to nitrate levels in drinking water, avoidance — in terms of using alternative drinking water sources and filtering — is the first, best response when unhealthy water is detected.
"Before you can avoid, you need to know. And the low testing rates indicated by the survey tell us that many well water users simply are not aware of the risks they face and therefore do not undertake any avoidance measures," Lade says. "Some 73% of surveyed households are at risk of exposure to potentially unsafe water due to lack of recent testing, avoidance and/or mitigation. This equates to a number of Iowans at risk that falls somewhere between the population of Cedar Rapids and Des Moines. And 33% are categorized at the highest risk level because of no testing and no avoidance."
We have good water here
The survey also included questions to assess the level of understanding respondents have regarding broader water quality issues, including nitrate pollution and programs such as the Iowa Nutrient Reduction Strategy. Interestingly, among the 40% of households that identified nitrate as a concern, more than half expressed that the issue was not local, but rather a greater concern in other parts of the state.
"This idea that nitrate is a problem — but only someplace other than here — tells us that water quality education on a broad scale is working, but there is still work to be done in helping people understand the risks of nitrate contamination in well water, and how these pollutants move in our landscapes and enter water supplies," Benning says.
Why are nitrate levels high and what are the risks?
"Because it is highly mobile in the soil, nitrate is vulnerable to loss from farm fields and can move into water sources, especially early in the spring and in late fall — when soils are warm but the crop is not actively taking up all available nitrate. While many efforts are being made to control loss of agricultural nitrate to waterways, there is a risk of elevated nitrate in private wells," Benning says.
Health risks associated with consumption of water contaminated with nitrate range from well-documented conditions such as blue-baby syndrome, to suspected linkage to various cancers and neurological conditions. The known and unknown effects could lead to inestimable medical costs in the future.
What should well owners do?
"We strongly encourage households to make annual testing a priority," Benning says. "Testing can bring peace of mind that well water is safe to drink, or inform next steps if an unsafe level of a contaminant is found."
The study report includes recommendations for education and outreach supports which can help carry the message to well users. And ISU Extension and Outreach is preparing programming designed to raise awareness of nitrate risks and the importance of regular testing to be delivered through county Extension offices.
What's next
"This study is the beginning of what should be a long-term collection and analysis of data that can help inform public policy and user behavior in ways that will ultimately reduce the risk of nitrate exposure through drinking water," Lade concludes. "There is much more to be learned, but this report establishes a benchmark from which we can strive to improve the state of well water health in Iowa."
The Iowa Rural Drinking Water Survey report and companion infographic are available for free download at conservationlearninggroup.org/drinking-water.
The Iowa Rural Drinking Water Survey project was supported with funding from the Center for Agricultural and Rural Development. the Leopold Center for Sustainable Agriculture, and the USDA National Institute of Food and Agriculture Project No. IOW05570. Co-researchers and co-authors of the report are Gabriel E. Lade, Jacqueline Comito, Jamie Benning, David Keiser and Catherine Kling.
Ripley is Iowa Learning Farms manager and a Water Rocks! conservation outreach specialist.
Conservation Learning Group is a collaborative team established to advance training, outreach and research across land uses and production systems to increase overall sustainability of agricultural and natural systems for multiple generations to come. CLG draws on experts in various disciplines to deliver engaging science-based outreach to farmers, agricultural advisers, landowners, decision makers, youth and communities. To learn more about Conservation Learning Group visit conservationlearninggroup.org.
Subscribe to receive top agriculture news
Be informed daily with these free e-newsletters
You May Also Like
---