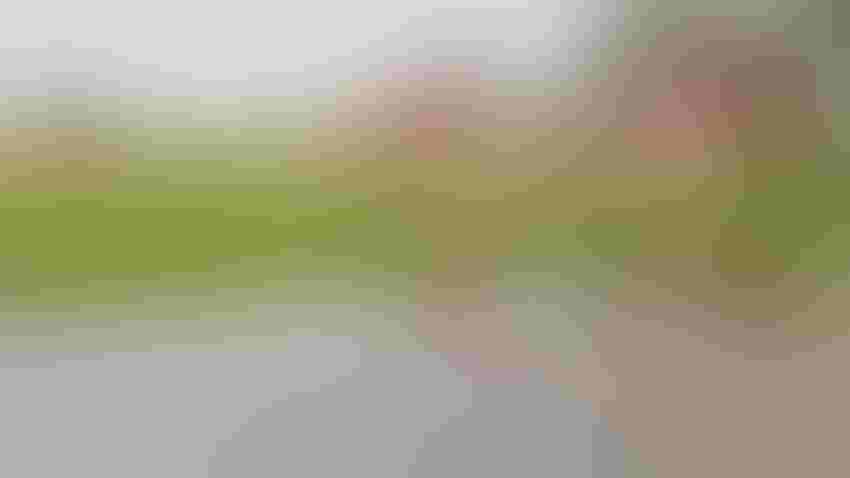 FARMLAND IMPROVEMENT: This water quality enhancement wetland in Madison County, Iowa, removes nitrate and sediment from the surrounding farmland as part of the ecosystem.
Photos courtesy of Water Rocks
by Alena Whitaker
May is American Wetlands Month. Throughout the year, but especially in May, numerous groups from Iowa State University work tirelessly to elevate awareness about wetlands among Iowans of every age who live in towns, cities and rural areas. Water Rocks! is one of the programs that focuses primarily on the learning generation of K-12 students. During the school year, Water Rocks visits schools in person and through livestreams every week, providing science- and research-based lessons about conservation, natural resources, biodiversity and all things related to water quality.
As summer rolls around, the Water Rocks and Iowa Learning Farms outreach efforts expand to include county fairs, farmers markets and public celebrations — engaging with people of every age, answering questions and providing resources and information about wetlands, water, conservation practices and the latest in research. For these public visits, the teams use a fleet of Conservation Station trailers equipped with demonstrations, information and hands-on activities — and in the case of Conservation Station Marsh Madness, three functioning 3-D wetland models.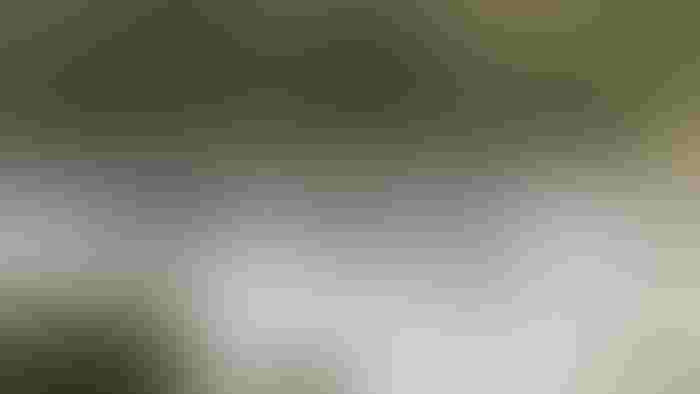 INCREASE IN BIODIVERSITY: A great blue heron flies over a water quality enhancement wetland. More wildlife, both in quantity and variety, is seen around areas where improvements have been made.
Whether leading games such as Habitat Hopscotch with a group of elementary students, or demonstrating rainwater runoff or engaging in serious conversations with landowners and farmers about how and why wetland restoration should happen, the Water Rocks and Iowa Learning Farms team members are well prepared with resources and information to help increase awareness and understanding of wetland history, services and value.
Iowa's abundant wetlands
Before the 1850s, Iowa had between 4 million and 6 million acres of wetlands. Today there are about 500,000 acres. According to Kay Stefanik, assistant director of the Iowa Nutrient Research Center at ISU, the dramatic reduction in wetland acres was not necessarily a goal; it happened as the result of human development and changing needs.
"Over time, there were aggressive efforts to drain farmland to increase access to fertile soil and improve agricultural outputs," Stefanik says. "In recent decades, we have learned much more about the ecosystem functions of wetlands that settle out sediment, remove nutrients such as nitrate, and slow or store water that could otherwise cause flooding in fields as well as towns and cities."
Stefanik was the creative force behind the authentic wetland models for the Conservation Station Marsh Madness trailer. The models allow visitors to see exactly how water moves over and through three different landscapes — prairie pothole, multipurpose oxbow and water quality enhancement wetlands. The models serve as catalysts for ISU experts and Water Rocks staff to initiate conversations about wetland types, their purposes and functions, and help to convey the importance of wetlands in protecting water quality.
"It is easy to think about wetlands as something out in the countryside, but wetlands are important elements of both rural and urban landscapes," Stefanik says. "Stormwater wetlands in cities help with flood control and stormwater management. You don't have to travel far from home to find a park or wetland where you can experience the sights and sounds of nature. These natural habitats are home to creatures adapted to that environment such as dragonflies, frogs, birds, aquatic invertebrates and other animals of all sizes."
Wetland habitats encourage biodiversity and provide other community benefits beyond improving water quality.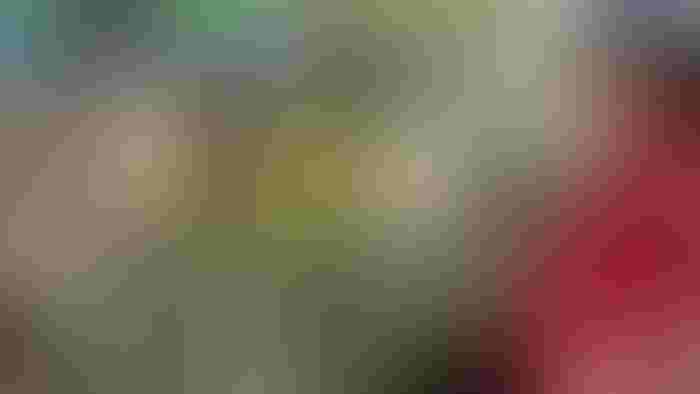 3D WATER EDUCATION: Kay Stefanik teaches county fairgoers about oxbow wetlands using an aquarium model outside Water Rocks' Conservation Station Marsh Madness trailer.
"Another important benefit of wetlands that can be taken for granted is the variety of recreational opportunities enabled in these landscapes," Stefanik says. "From boating and swimming to hiking or hunting, wetland areas are truly nature's playgrounds."
Balance for tomorrow
"There really is no optimal balance of wetlands to other landscapes, but the science is very clear that any new or restored wetland will increase ecosystem wetland services and provide benefits," Stefanik says. "It is important to note that numerous restoration and establishment efforts are underway across the state, but we need more wetland area to get anywhere close to replacing the ecosystem services that were lost over the last 173 years."
During American Wetlands Month, Water Rocks, Iowa Learning Farms and ISU encourage everyone to spend some time learning about or even visiting a local wetland. Find a resource from ISU for learning more about Iowa's wetlands.
Whitaker is a water and natural resources specialist with Water Rocks and Iowa Learning Farms.
Subscribe to receive top agriculture news
Be informed daily with these free e-newsletters
You May Also Like
---