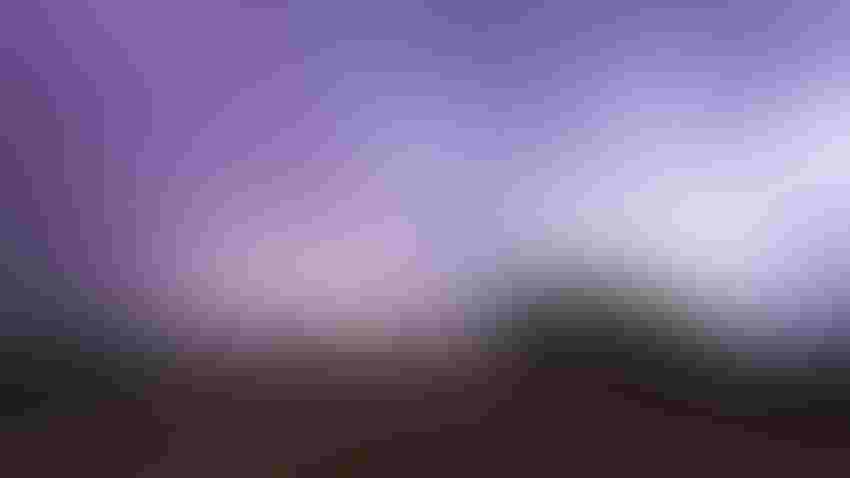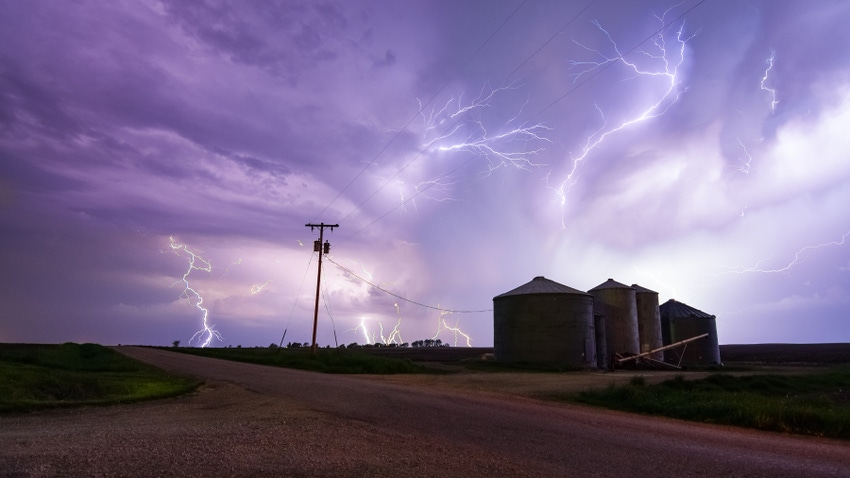 1-2 PUNCH: Weather is the No. 1 influencer of yield, while nitrogen is No. 2, and the two together contribute more than 50% of yields.
EJ_Rodriquez/Getty Images
This should not really be news to any readers, as farmers have long known of the importance of favorable weather to grow a good crop. Fred Below, professor of plant physiology at the University of Illinois, developed a well-known framework, "The Seven Wonders of the Corn Yield World," built on a statistical analysis of yield studies. Not surprisingly, weather was the No. 1 yield-influencer. And when considered with the No. 2 factor, nitrogen, these two were found to contribute more than 50% of yields.
Interactions between weather, mainly precipitation, and nitrogen are important not only for yield, but also for reducing potential nitrogen impacts on the environment. This is especially true since weather is the key contributor to crop yield and the key influencer of nitrogen use by the crop and nitrogen loss.
In February, Brad Carlson, Extension educator with the University of Minnesota, provided a summary of weather and nitrogen management research at the 9th Annual Nitrogen: Minnesota's Grand Challenge and Compelling Opportunity conference.
Carlson's presentation provided insights into strategies to manage nitrogen better under a range of weather conditions. In addition to effects on nitrogen cycling, Carlson also provided an analysis of typical logistical considerations like length of growing season and days typically favorable for fieldwork. As U-M nitrogen recommendations continue to evolve, an understanding of how drier or wetter conditions affect nitrogen management is becoming more important.
BMPs change over time
The first best management practices were developed 30 years ago, when nitrogen was relatively cheap and before the environmental scrutiny focused on water and air resources.
Across Minnesota, farmers have faced a wide range of conditions in recent years, including record-high precipitation seasons and drought. Such variability has occurred for decades, but it is becoming more difficult even to define a "normal" year. Managing risk in light of such variability is important to your bottom line and contributes to reducing impacts of nitrogen on the environment.
The nitrogen conference was one of two February events hosted by the Minnesota Agricultural Water Resource Center, U of M Extension, the Agriculture Fertilizer Research and Education Council (AFREC), the Minnesota Department of Agriculture and other sponsors. Attended by nearly 600, the two conferences included 20 presentations relating to nitrogen and other nutrient management research.
Most of these research updates are from Minnesota and are funded by farmer-led initiatives such as the Minnesota Corn Research and Promotion Council and AFREC. Learn more about their programs at mncorn.org and mnsoilfertility.com. Just click on the research button.
I encourage readers to view Carlson's presentation on YouTube, and any others that interest you.
Formo is executive director of the Minnesota Water Resource Center.
Subscribe to receive top agriculture news
Be informed daily with these free e-newsletters
You May Also Like
---