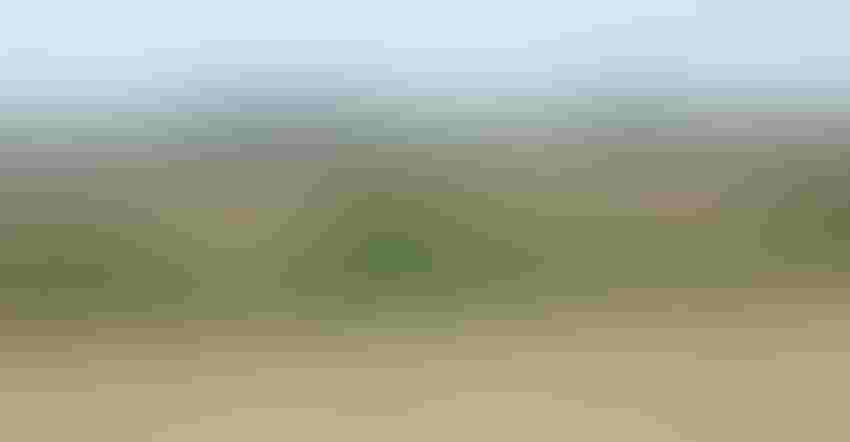 MORE HELP: Iowa farmers received $46 million in USDA financial assistance funding in 2017 to treat more than 443,000 acres through 1,667 new conservation program contracts.
Iowa farmers received $46.4 million in USDA assistance to put conservation practices on their land in the past year through farm bill programs administered by USDA's Natural Resources Conservation Service. This is a 20% ($10 million) increase from the previous year.
USDA assistance in fiscal year 2017 will help Iowa farmers add new conservation practices to more than 443,000 acres through funding in four main programs: Regional Conservation Partnership Program (RCPP), Environmental Quality Incentives Program (EQIP), Conservation Stewardship Program (CSP) and the Agricultural Conservation Easement Program (ACEP).
"Along with the assistance we provide, Iowa farmers are voluntarily investing millions of dollars of their own funds to preserve their farms for future generations," says Kurt Simon, state conservationist for NRCS in Iowa. "We are partnering with private interest groups, other government agencies and directly with farmers to target natural resource concerns, and implementing conservation practices strategically and sustainably."
• RCPP — The $10 million increase in statewide conservation assistance is partially due to RCPP funding and implementation. Through five Iowa RCPP projects, USDA provided $4.3 million to Iowa farmers for conservation practices to treat resource concerns on more than 25,000 acres through 161 contracts. Most RCPP assistance was used for water quality-improving practices such as cover crops, no-till, terraces, and water and sediment control basins.
RCPP promotes coordination between NRCS and its conservation partners to deliver assistance to producers and landowners. NRCS provides assistance to producers through partnership agreements and program contracts.
• EQIP — Iowa NRCS obligated more than $22 million to Iowa farmers through 947 contracts covering 94,360 acres through EQIP: a voluntary program that promotes agricultural production and environmental quality. Through EQIP, farmers can choose from a conservation practice list developed at the county level to treat local resource concerns.
New this year, NRCS offered Iowa farmers higher payment rates for 20 of the most environmentally beneficial practices. This helped support a 20% increase in EQIP contracts and a 12% increase in acres treated compared to 2016. "Our priorities in Iowa include improving water quality, soil health and wildlife habitat on private lands," says Simon. "The chosen practices will provide the greatest benefit to the public."
Howard County in northeast Iowa led the state by obligating more than $1.5 million in EQIP funds, which will treat 4,913 acres. Allamakee and Jackson counties led the state in total EQIP contracts with 44 and 41, respectively.
• CSP — CSP is the largest working lands conservation program in the U.S. Iowa farmers signed 352 new five-year contracts, while 185 farmers renewed their 2012 CSP contracts. These new contracts will help protect resources on 321,467 farmland acres, totaling more than $5.5 million. Howard County also led the state in new CSP contracts with 23, which will treat 9,558 acres annually.
CSP is a voluntary conservation program that encourages producers to address resource concerns by undertaking additional conservation activities while improving, maintaining and managing existing conservation practices. CSP pays participants for conservation performance: the higher the performance, the higher the payment.
• ACEP — Through ACEP, NRCS obligated $14.5 million in funding through 22 permanent agricultural and wetland easements that cover 2,580 acres during the past year. ACEP is an easement program with a working agricultural lands component to help protect and limit future non-ag uses of the land. Through the wetland easement component, NRCS helps to restore, protect and enhance enrolled wetlands.
Other highlights
• Historically underserved farmers, such as beginning farmers, limited resource producers and veterans, received $6.5 million in conservation practice assistance through 195 contracts, covering 17,000 acres.
• Landowners in the Driftless Area of northeast Iowa received about $1.5 million in special conservation funding that will help reduce soil erosion and sediment delivery to surface water, which will help improve fish and wildlife habitats.
• Certified organic producers and those transitioning to organic agriculture received about $358,000 in conservation assistance in the past year for conservation practices that will treat 2,100 acres.
• Iowa has four small watersheds participating in the National Water Quality Initiative. Landowners in those watersheds signed 24 contracts worth $740,000 in the past year, which will treat about 2,200 acres.
For complete statewide data and detailed county information visit the Iowa NRCS website.
Source: Iowa NRCS
Subscribe to receive top agriculture news
Be informed daily with these free e-newsletters
You May Also Like
---